Grianan of Aileach, county Donegal
C 366 197 - Sheet 7
Nearest town: Derry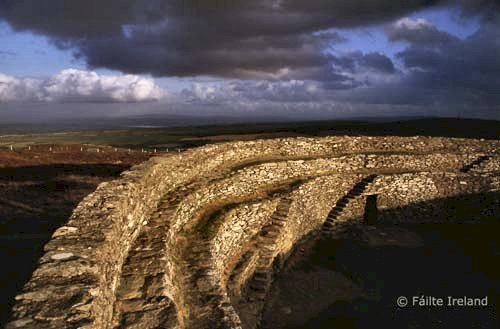 Also known as The Greenan, and Grianán Ailighe, this is one of several monuments to be (latterly, at any rate) associated with the sun (Grian in Irish).
Around the imposing stone wall (up to 4.5 metres thick and 5 metres high) are the remains of 3 earthworks which presumably pre-date the fort,
and which may have been built as late as the 6th century.
The walls were only 1.8 metres high before enthusiastic and somewhat fanciful restoration was carried out.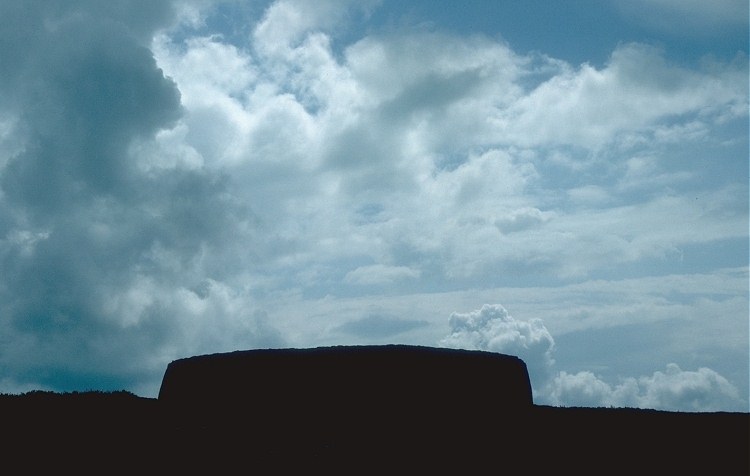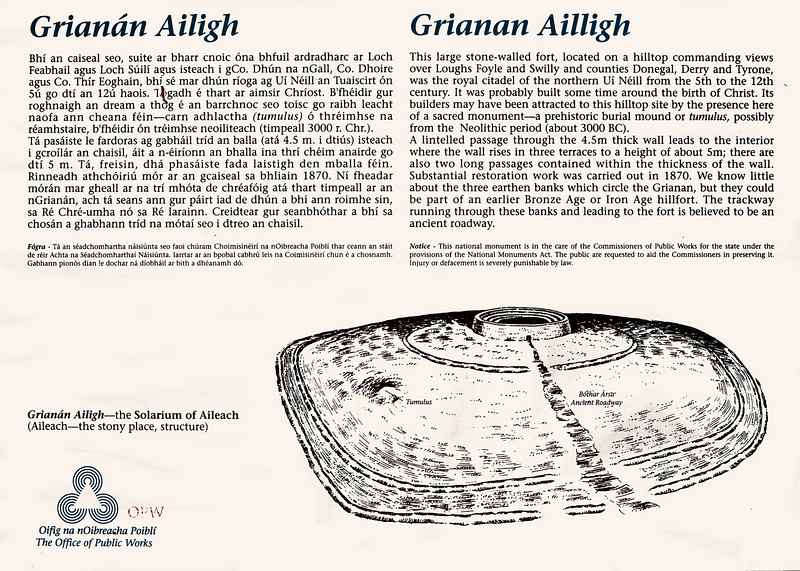 click to see a fuller description and interactive panorama on a fraternal site


Voices from the Dawn