The Líos, Grange, county Limerick
R 640 410 - Sheet 65
Nearest village: Bruff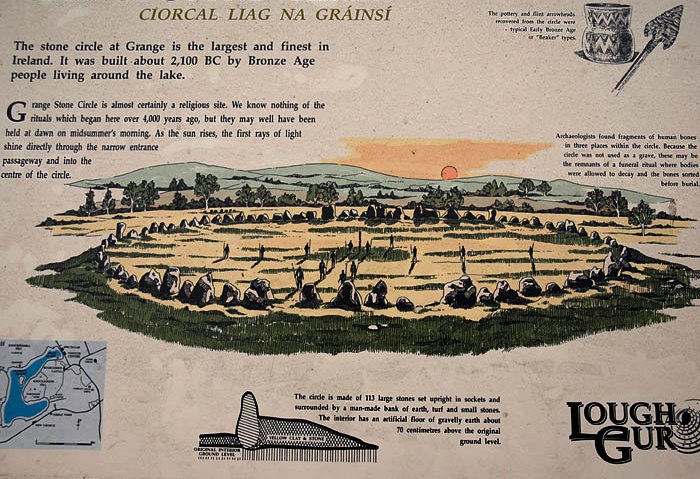 The official notice-board.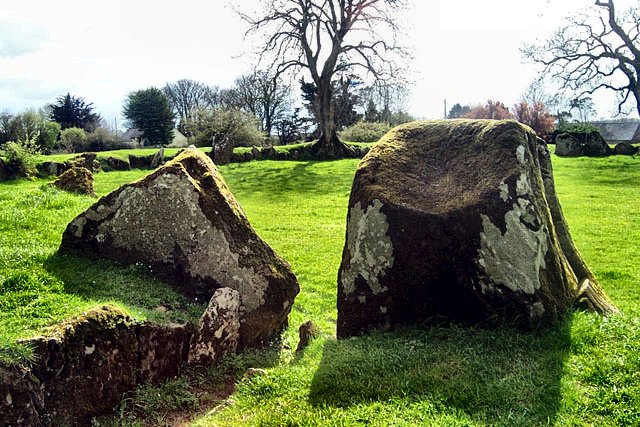 The entrance (above) with its male and female stones
can be seen on the right of the aerial view (below).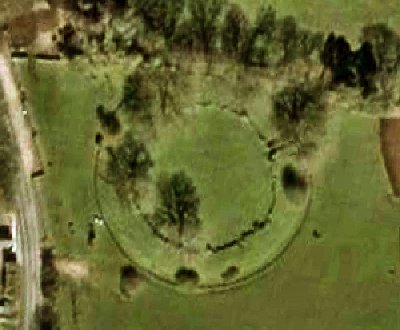 The entrance from the dyke, at sunset (of course!) photographed by Ken Williams.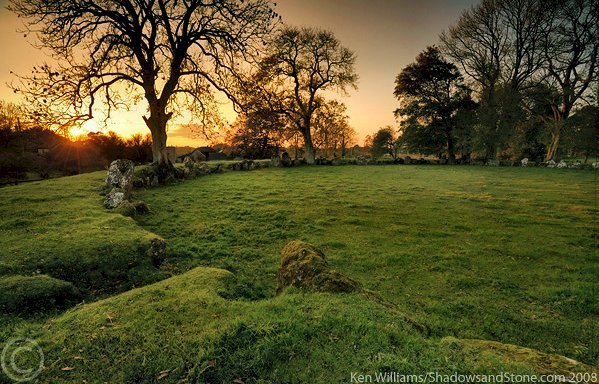 Two more photos of the entrance.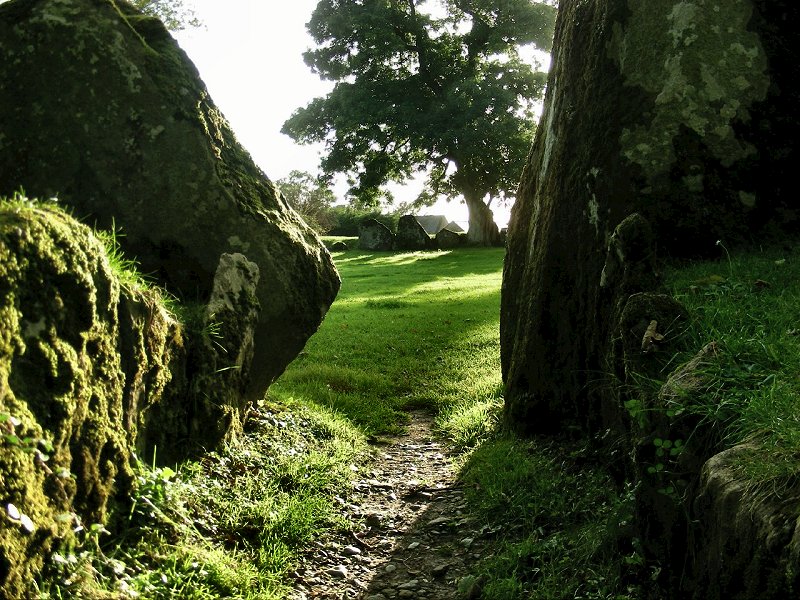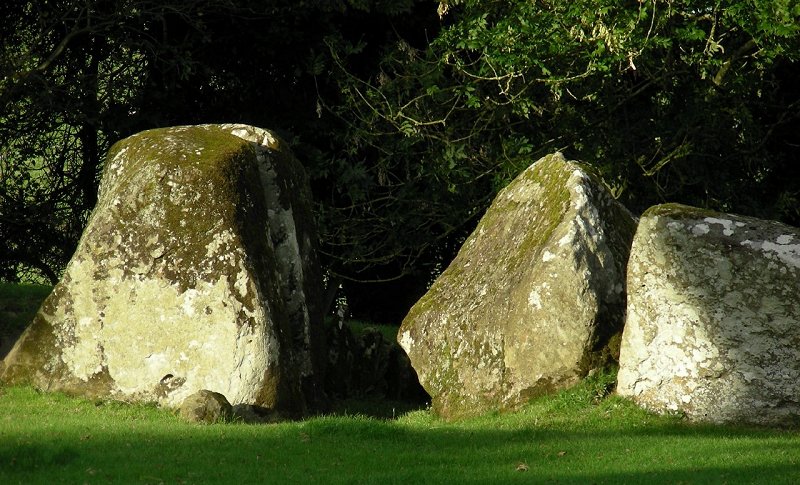 The entrance is at the centre of this wide-angle photo.
The large stone left of centre is Crom Dubh.


It is said that the whole embanked enclosure was dug by Crom Dubh with his two pronged spear.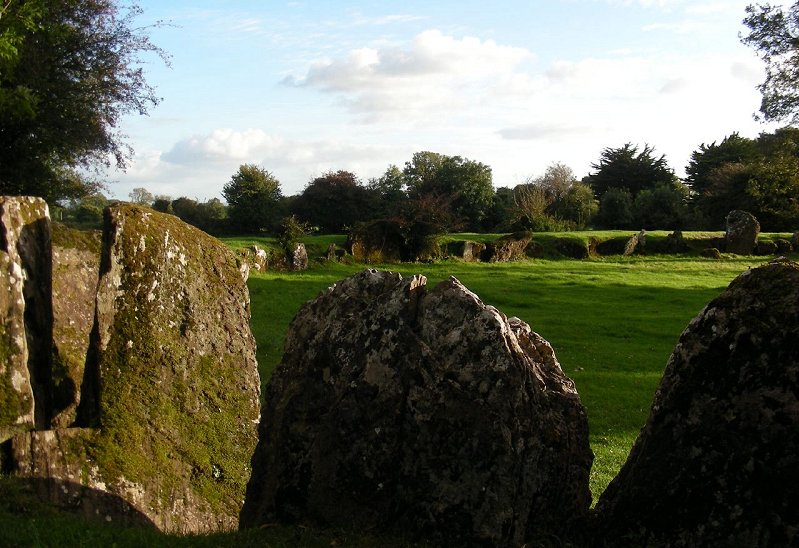 The splendid blank face of "Crom Dubh" - the mask of the Lord of the life-to-be, which we call Death.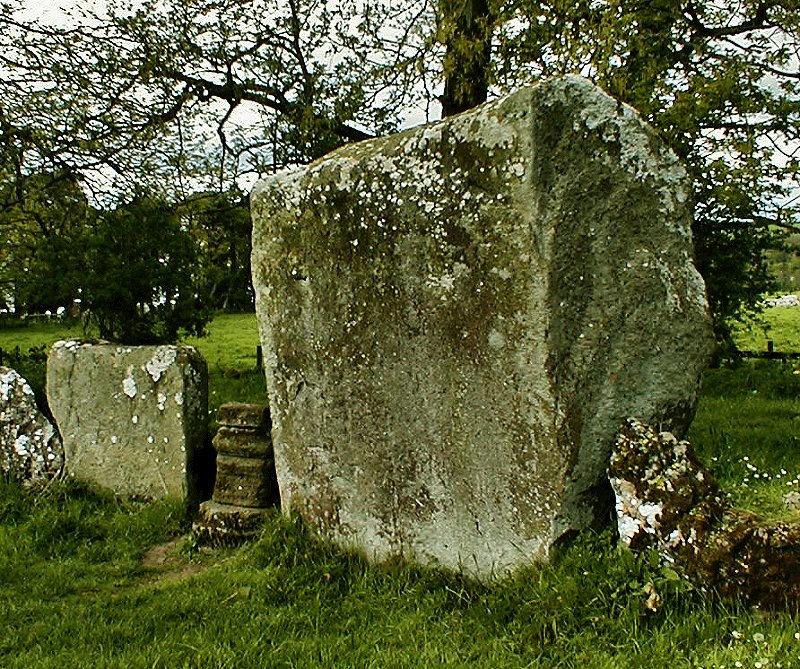 The small and incomplete stack of stones - some think fragments of what was once a phallic pillar - beside "Crom Dubh",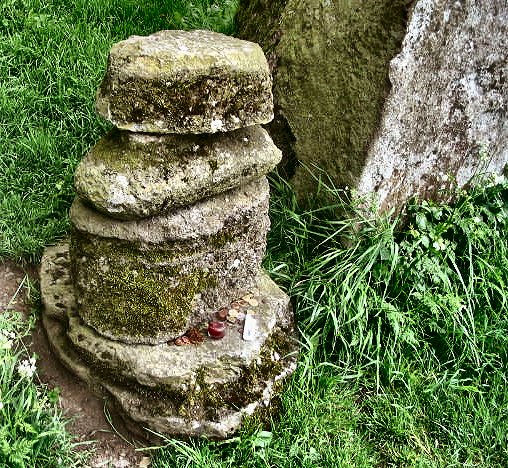 now believed by some to represent Eithne, the Irish Persephone - corn-child and concubine of the dark god Crom Dubh,
wrongly identified with the stone on the right.

<< BACK<<