Gortnavern, county Donegal: Leaba Dhiarmuid agus Ghráinne.
C 218 304 - Sheet 2
Nearest village: Carrowkeel (Kerrykeel)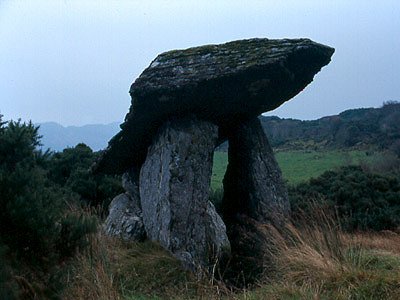 Portal-tombs often have rising ground, or even a cliff, to one side.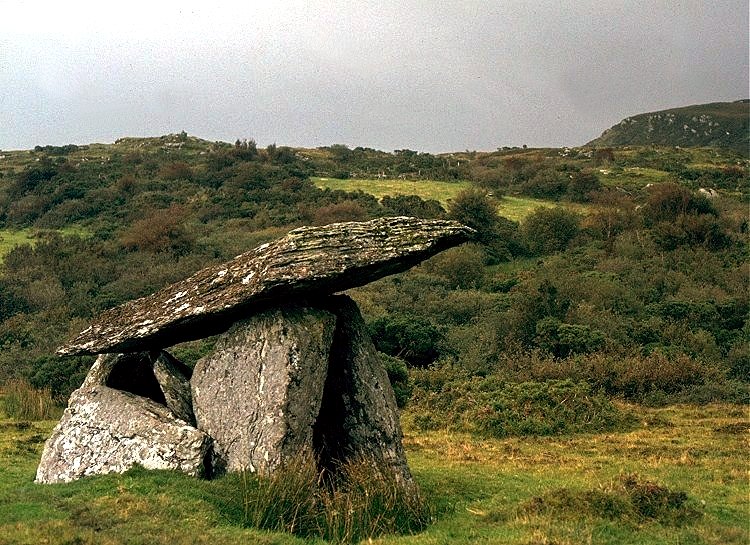 click on the dolmen to return to the first picture

More pictures of this tomb are included on the

expanded and developed from this website.