Glencloghlea, county Kilkenny
S 698 273 - Sheet 76
Nearest town: New Ross

This portal-tomb has a capstone 3 by 2.4 metres and 1.5 metres thick.
It is supported by one slab-like portal-stone 1.5 metres high, and a door-stone. The backstone has collapsed.


Since the above photo was taken in the 1970s, the area has been cleared and the dolmen looks naked...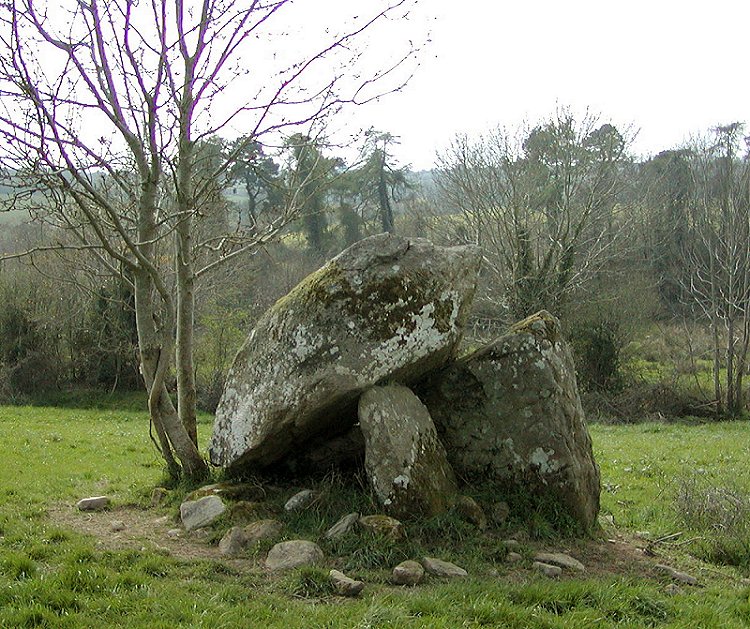 ...especially from the rear.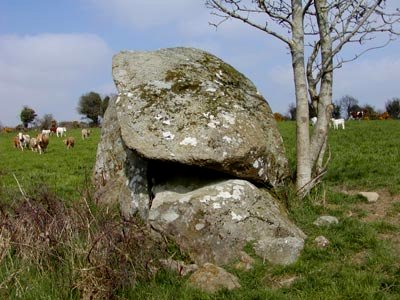 << BACK<<