Garrane, county Cork
This fine Stone-row (photographed on a frosty morning) on a rising slope offers a panoramic view across the valley of the river Blackwater. It comprises 3 stones close together and measuring from 2.5 to over 3.7 metres high. A fourth one has fallen.

W 281 910 - Sheet 80
Nearest village: Bweeng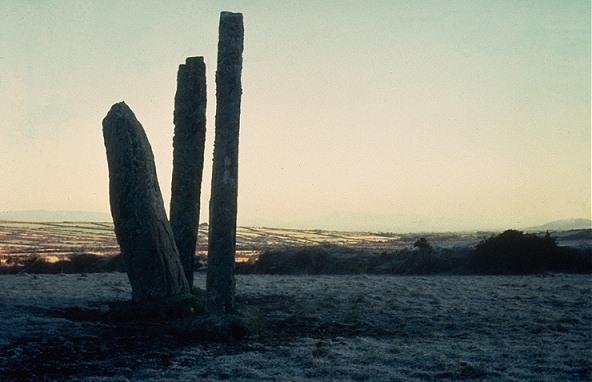 Click on the picture for summer view.