Fenagh Beg, county Leitrim
H 112 081 - Sheet 33
Nearest village: Fenagh

The grass-covered capstone is 3.7 metres long, and supported on one portal-stone over 2 metres high.
The other portal-stone has broken, and a large fragment of the roofstone - over 2 metres long - lies at the SE corner of the chamber.
This view is from the West.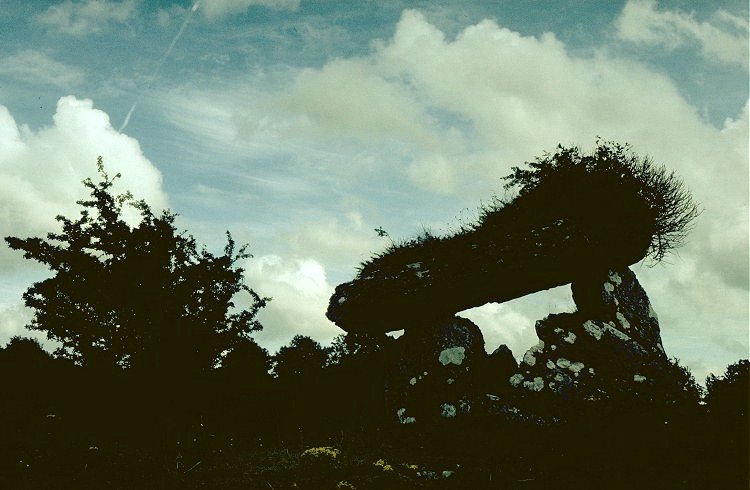 A digitally-treated version of the above photo.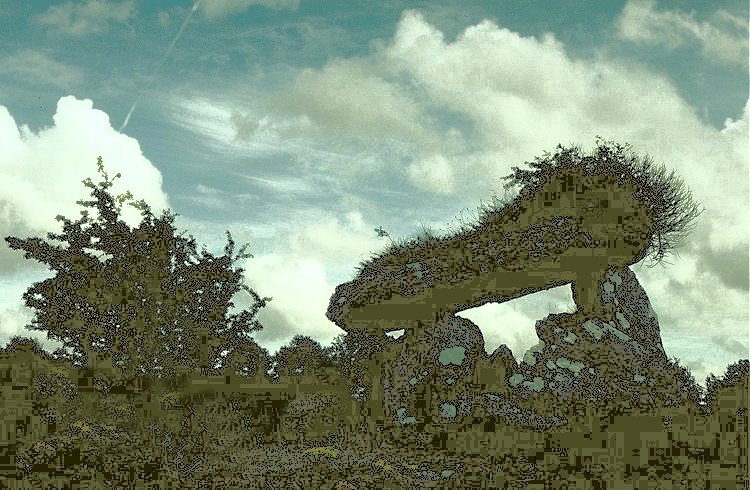 Click on the picture for another view.

<< BACK<<