Eightercua, county Kerry
V 512 646 - Sheet 83
Nearest village: Waterville

The dramatic alignment or stone-row photographed by Tom Bullock,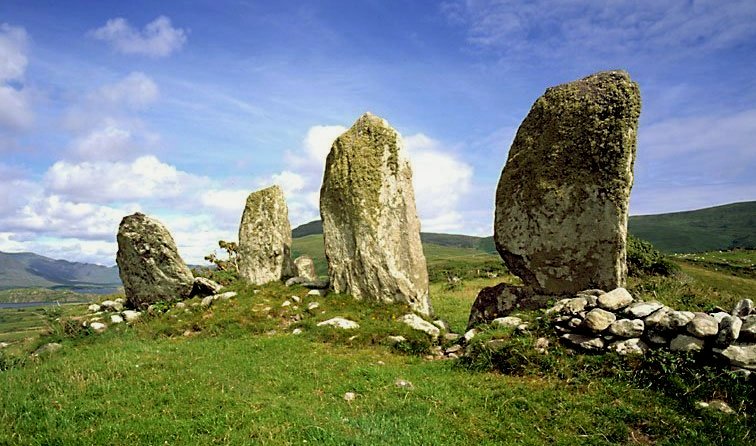 author of the CD-ROM 'Stone Circles of the British Isles'
The right-hand stone was partially sawn through by a local builder before his vandalism was prevented.
3.3. km S of Eightercua is Loher stone fort.
V 506 615 - Sheets 83, 84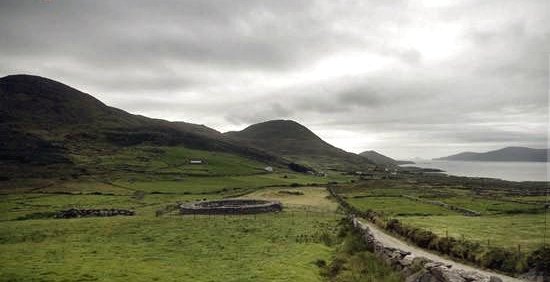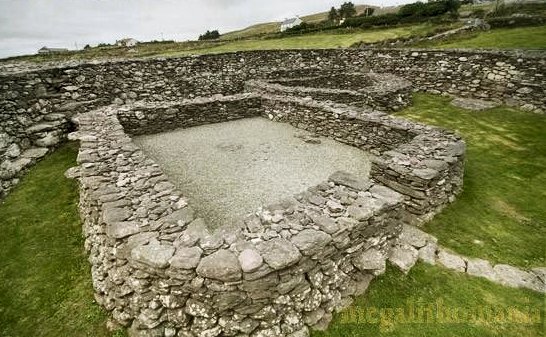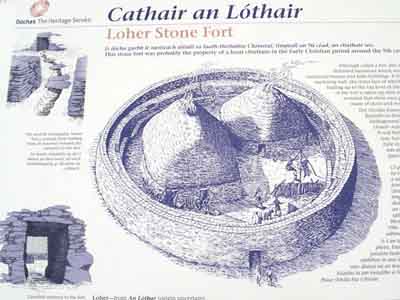 There was a souterrain under the round hut.