Wedge-tomb, Dunnamore, county Tyrone.
H 685 808 - Sheet 13
Nearest village: Dunnamore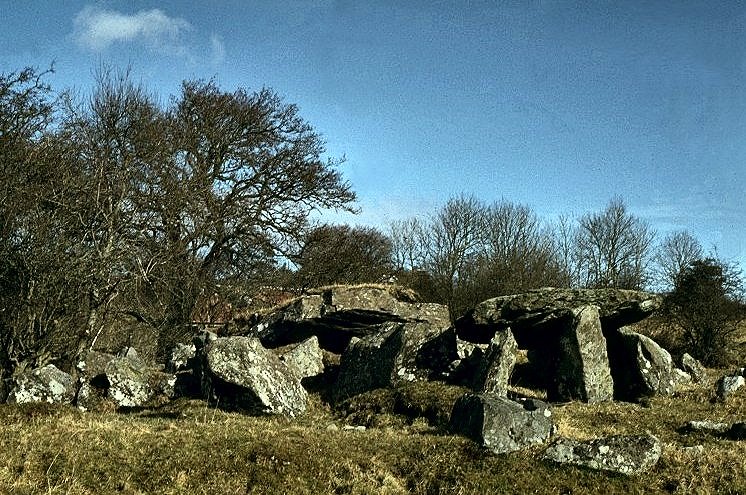 Dermot and Grania's Bed
is impressive - despite a cart-track driven between the large stones of the double wall of the gallery
and what seem to be the stones of the kerb (12 metres long). The main chamber is still roofed with 3 large slabs.
At the front (SW) of the tomb is an antechamber or portico which retains a roofstone,
and has a large orthostat set between the entrance stones to form a divided entrance -
a feature of some other wedge-tombs in county Tyrone.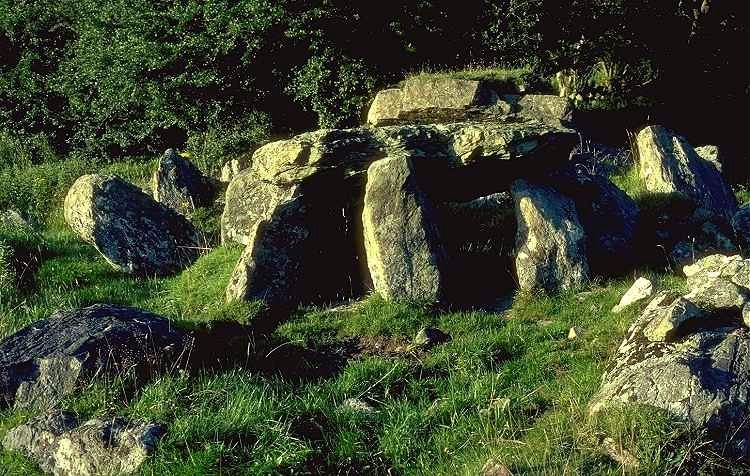 A view inside the chamber.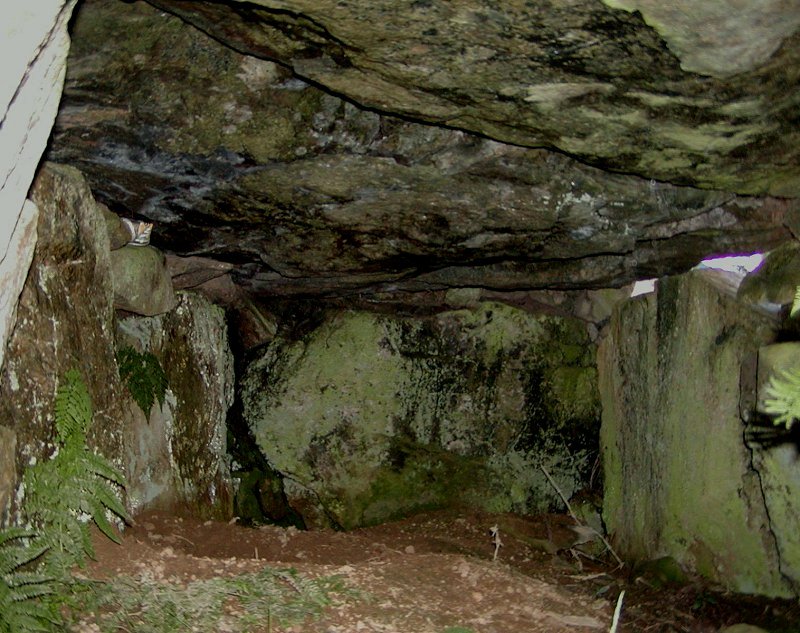 << BACK<<