Dowth, county Meath

O 023 738 - Sheet 43

Nearest village: Slane

Dowth is more or less 'off-limits' to visitors,
and despite past depredations, is the least interfered-with tomb in the Boyne Valley.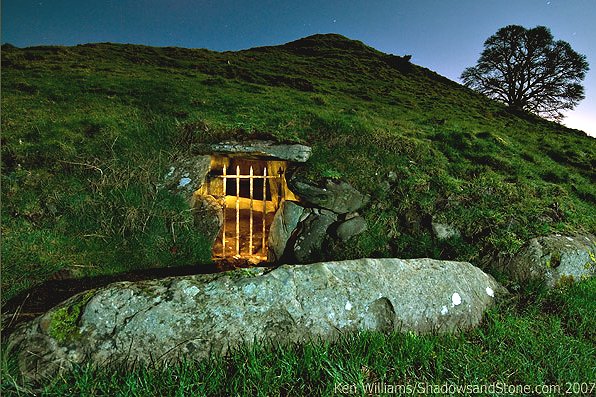 (The electric lights do not work.)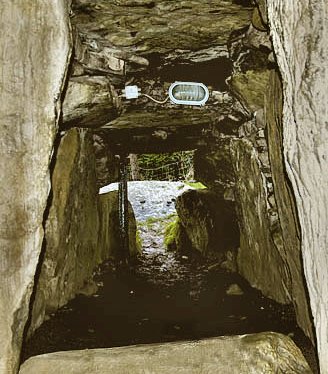 One of the many decorated stones inside.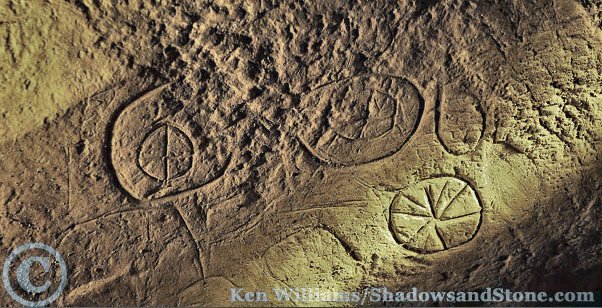 A lintel-stone in the chamber of the Southern tomb.

Another stone inside the Southern tomb, photographed by Pádraig Ó Cumiscaigh.
Note the 'shelf' at the top.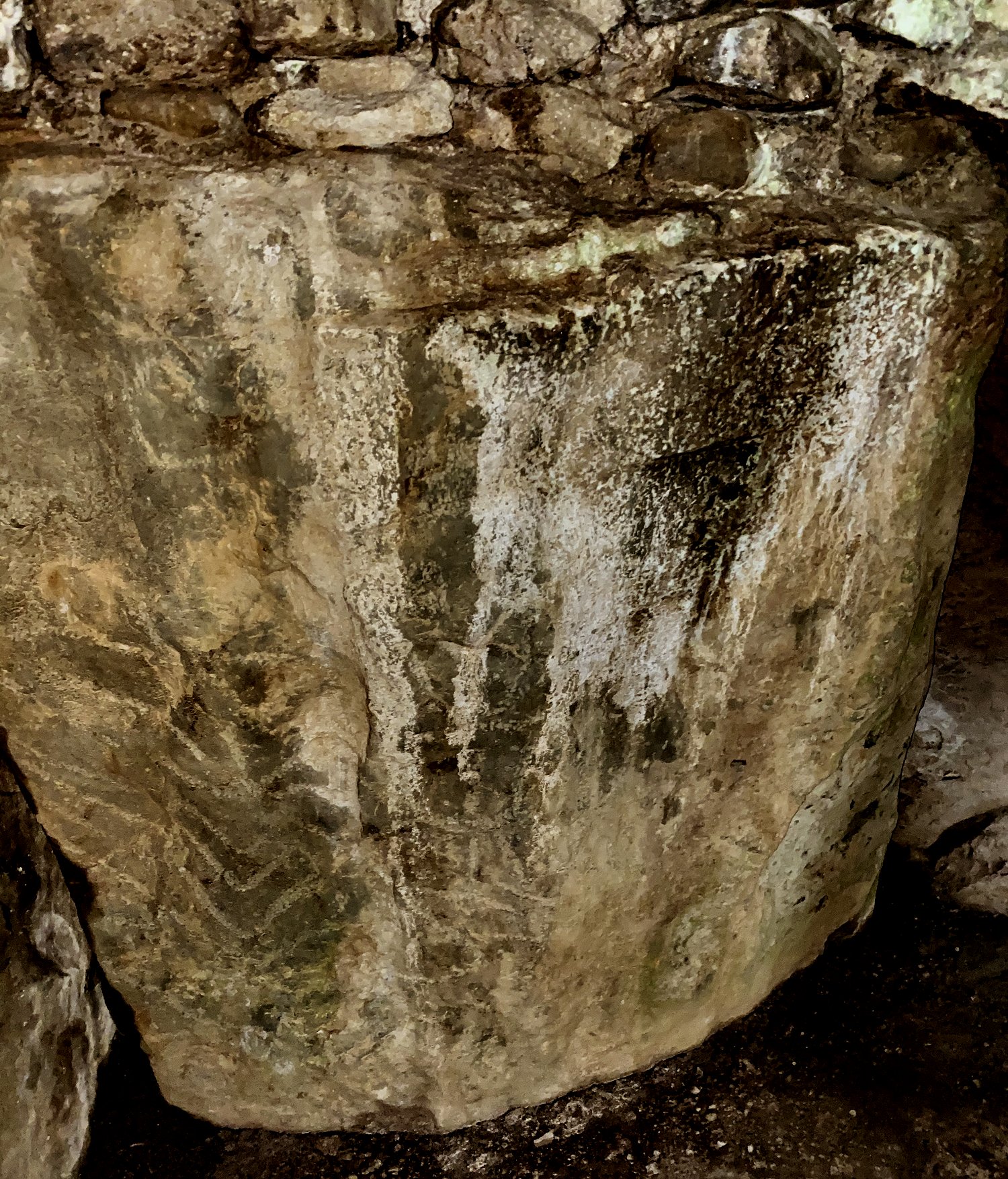 A detail of one of the Eastern kerbstones.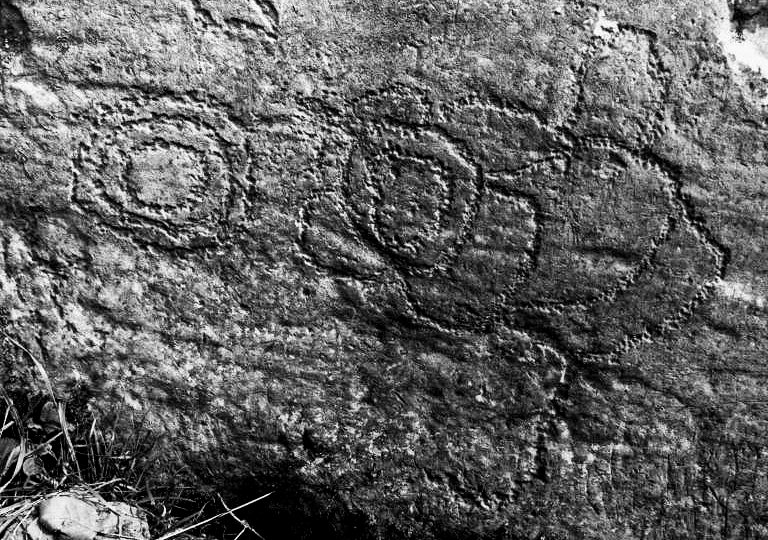 The back kerbstone, K.51, lit by the rising winter sun.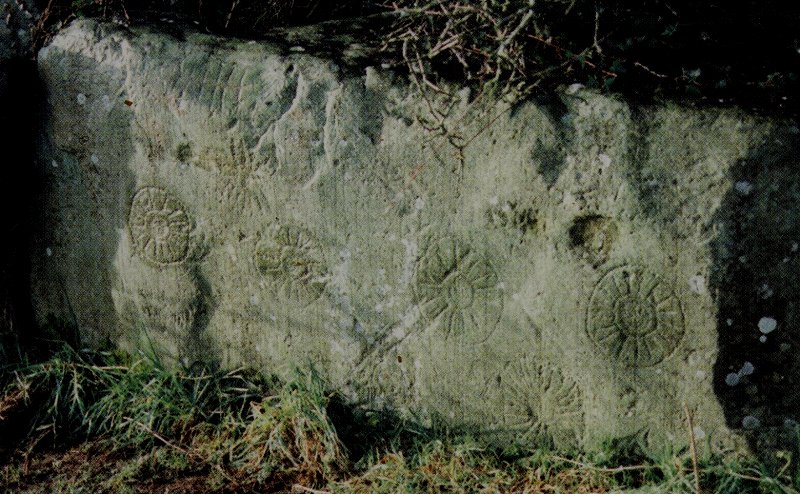 This photo is taken from DOWTH: WINTER SUNSETS by Anne-Marie Moroney,
published by Flax Mill Publications, 34 Ballypark, Flax Mill Lane, Drogheda, county Louth (IRL).
ISBN 0 9533822 3 0

A kerbstone revealed during excavation.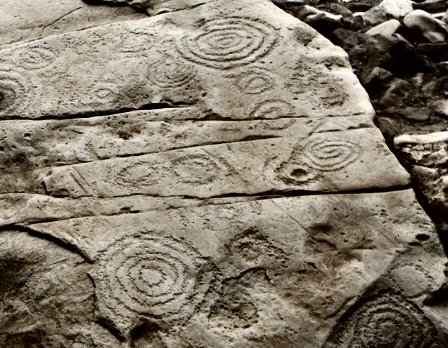 For more on the history of Dowth, see the Voices from the Dawn website.
<< BACK<<