Craigarogan, county Antrim
J 270 842 - Sheet 15
Nearest town: Templepatrick

Carn Greine, Cairn of the Sun, pronounced locally as 'Carngraney', has been badly neglected.

The first picture shows the tomb in 1975.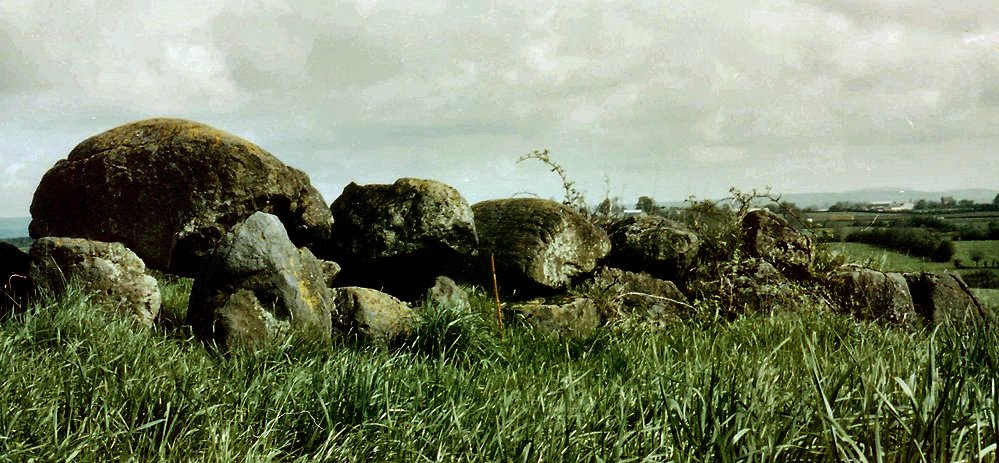 The second picture shows it in 2001.

The third picture shows the SW (front) end in 2006.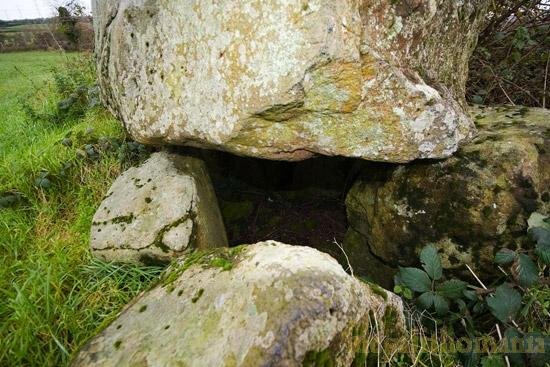 By 2009 the tomb was completely shrouded in brambles.
The following photos were taken after some hacking with a billhook.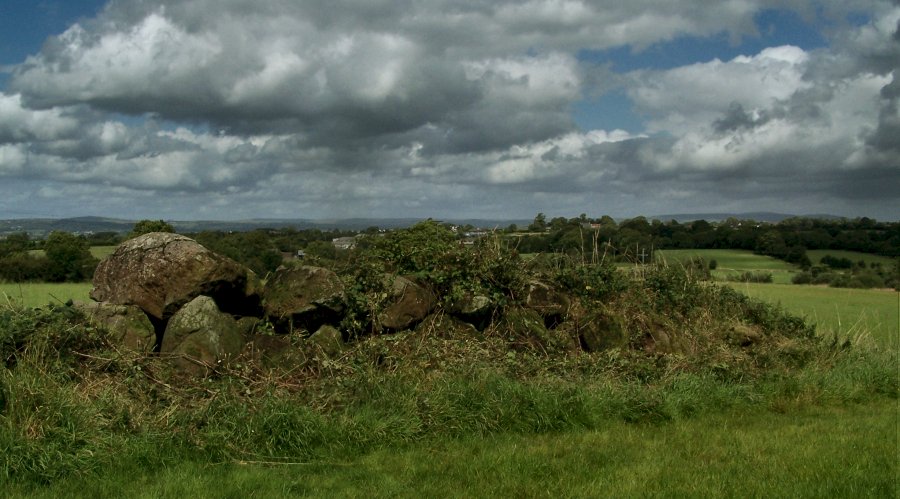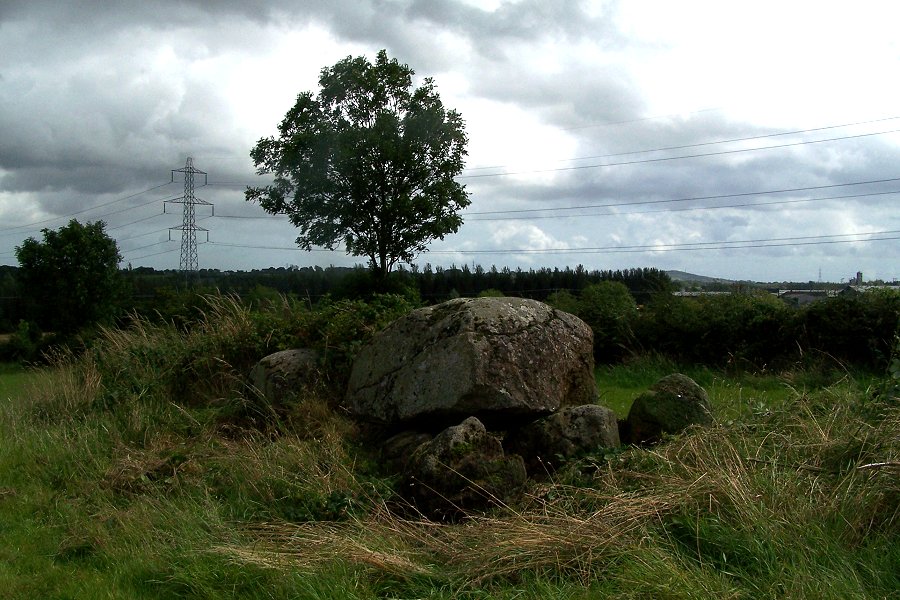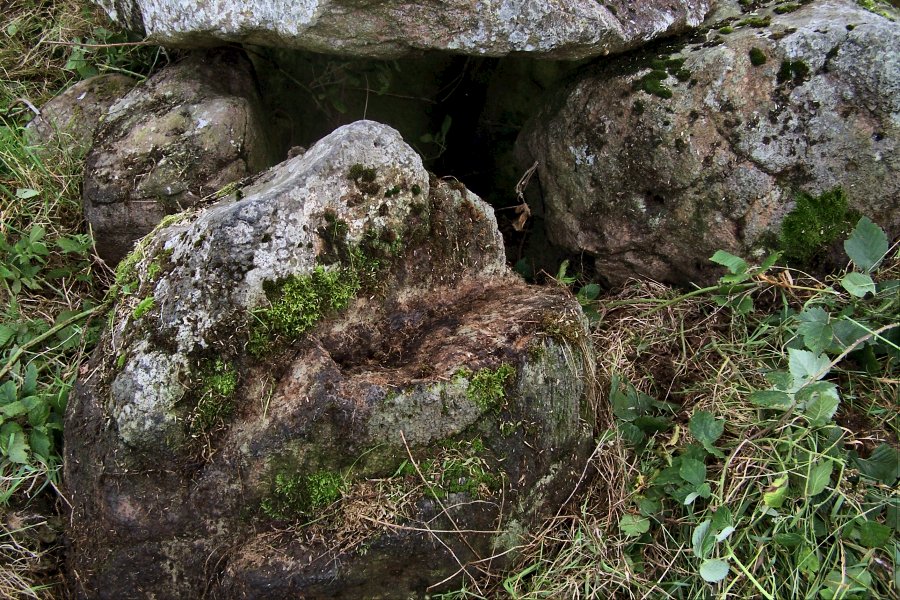 The stone shown above has either been deliberately notched or 'shouldered', or has been chosen for its natural ledge.
Compare with stones at other tombs, such as Legananny, county Down.
By 2013 the site had been completely cleared,
as these Google Earth pictures (adjusted for colour integrity) show.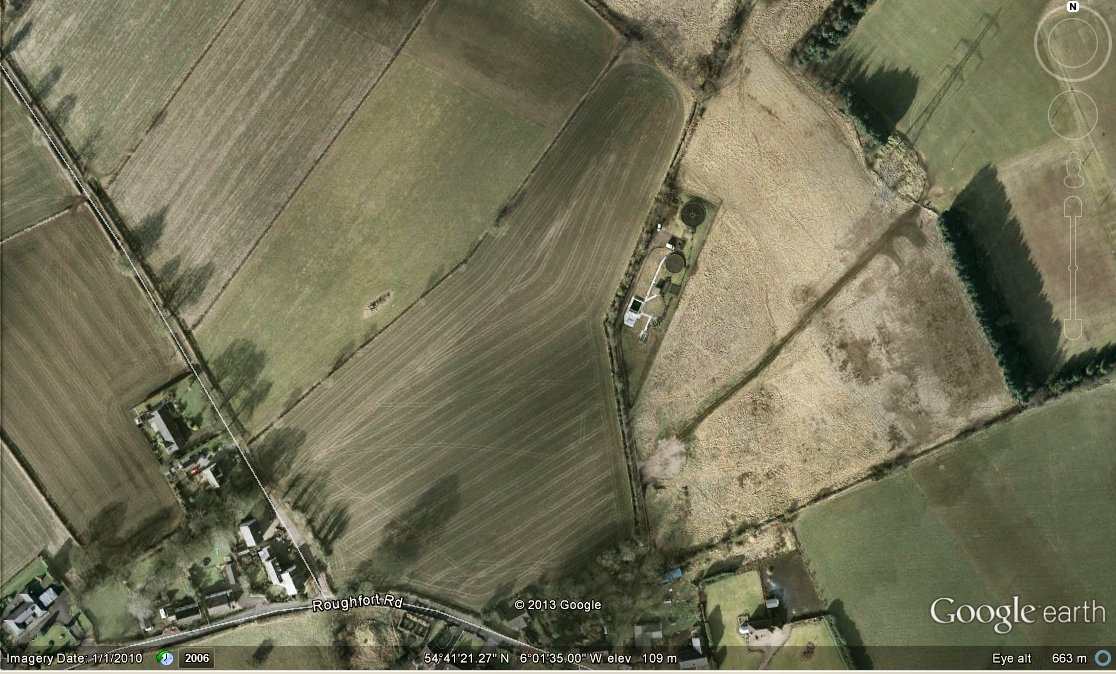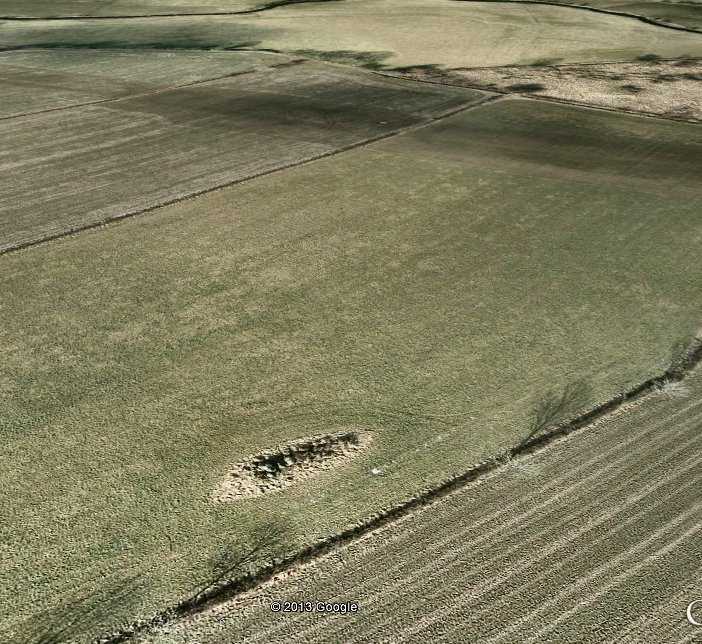 It is now part of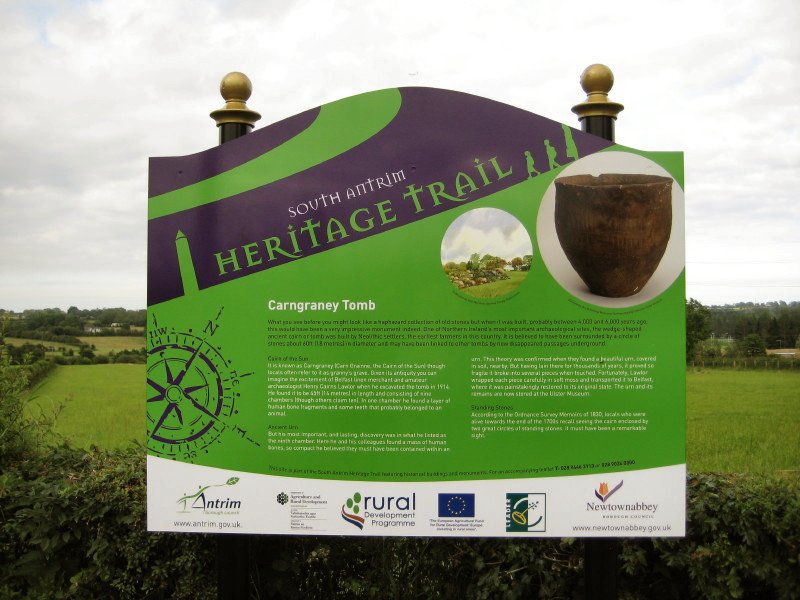 By May 2013, brambles and grass were starting to re-grow.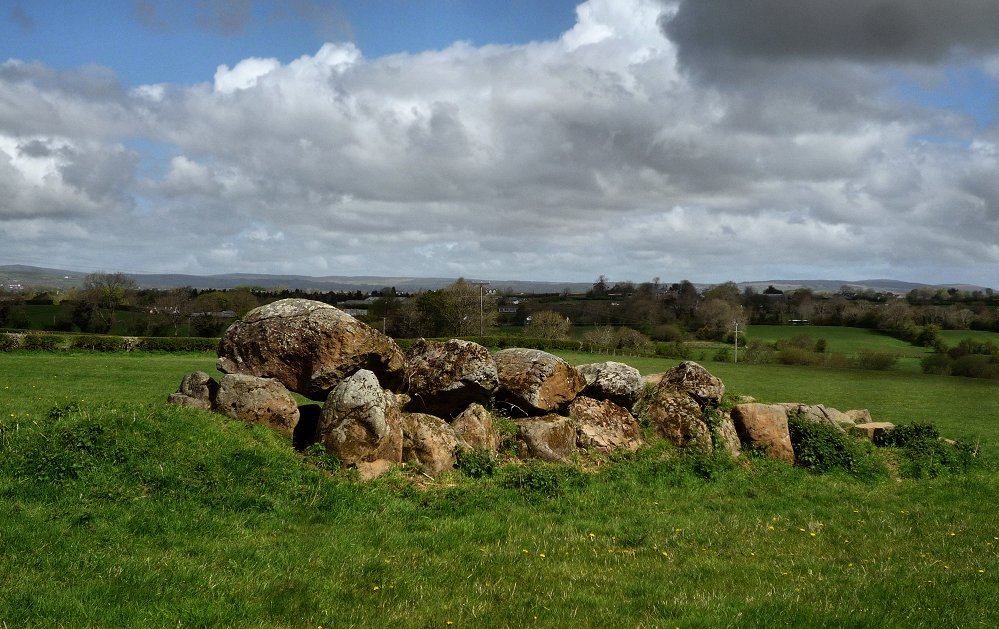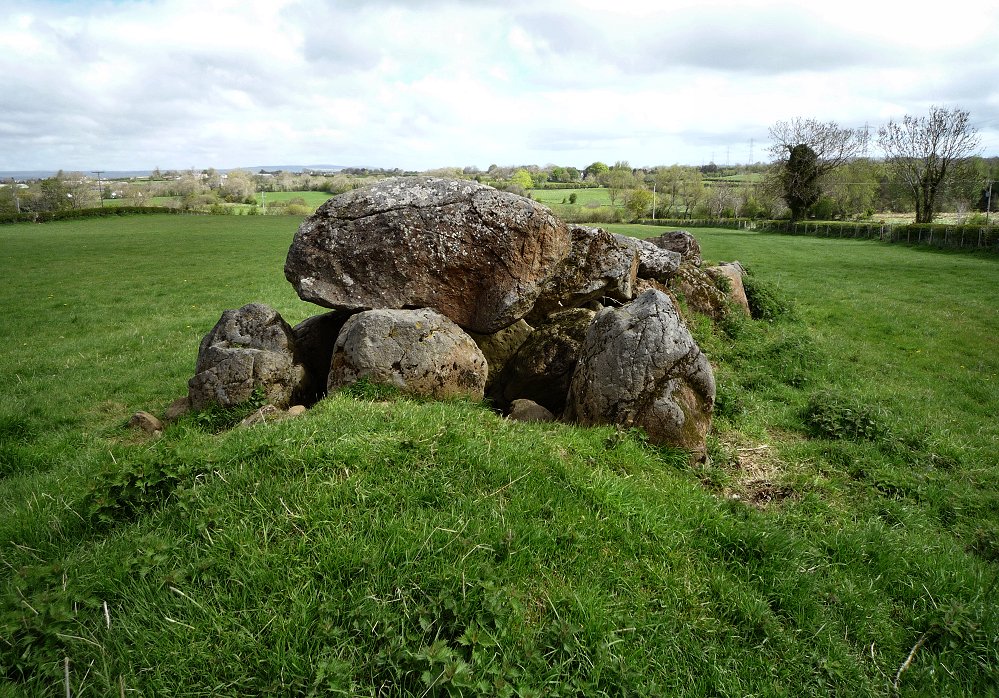 << BACK<<