Cohaw, county Cavan
H 643 124 - Sheet 28
Nearest town: Cootehill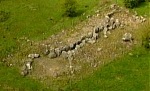 A Double-court tomb built as two twin-chambered single-court tombs
with a sealed fifth chamber contrived between them.
The thumbnail photo above (by Garret Maguire) was taken from the SE.
The photo below was taken from one arm of the north-facing forecourt,
looking down the gallery to the south forecourt.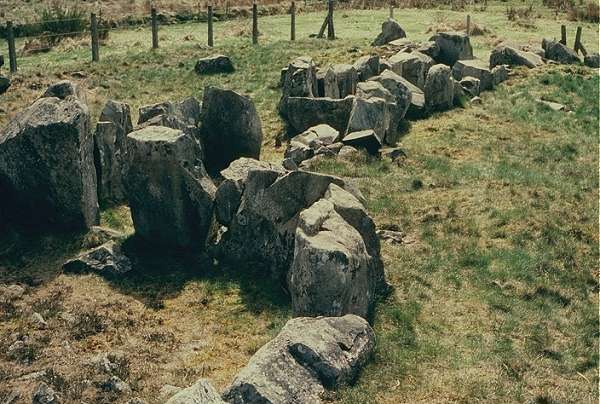 Looking along the gallery from the south.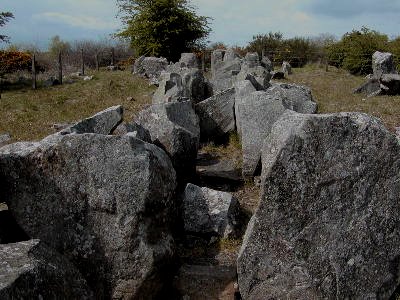 << BACK<<