Carrowreagh, county Donegal
C 416 506 - Sheet 3
This semi-circular thin slab whose SE face is covered in deeply-incised cross-motifs,
is thought by some to be prehistoric reworkings of existing fissures deepened by weathering.
Others consider the petroglyphs to be much later.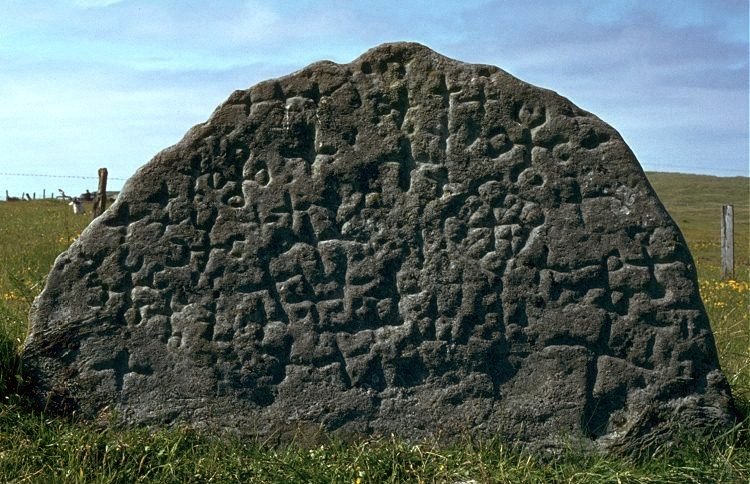 Compare with the Icelandic pictograms symbolising the Nine Helms of Ægishjalmar.

This stone used to be near the petroglyphs at Magheranaul,
but was moved in Penal days to be used as a "Mass Rock" for the practice of Catholic rites outlawed by the English
in the early part of the 19th century.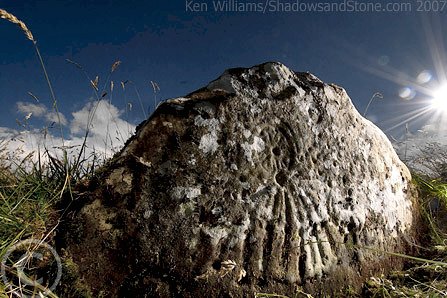 The other (NW) face, photographed by Ken Williams.


~ There is a wedge-tomb about 1000 metres ENE.

<< BACK<<