Carrownacaw "Long Stone", county Down
J 544 464 - Sheet 21
Nearest village: Raholp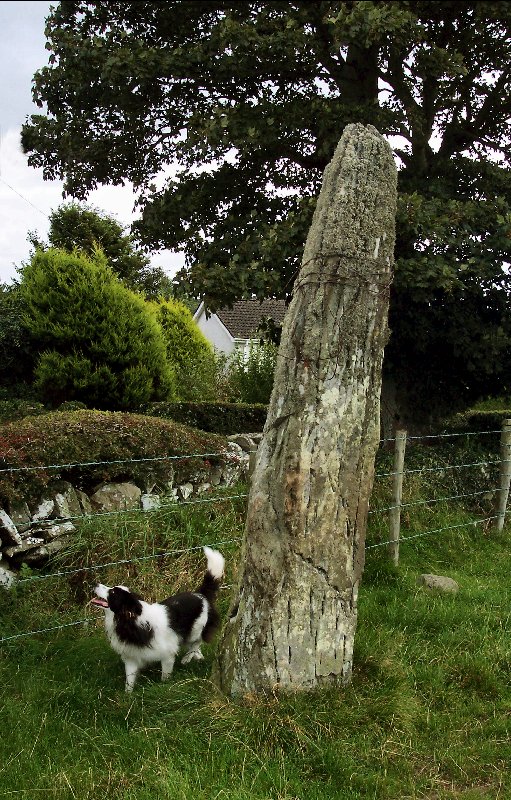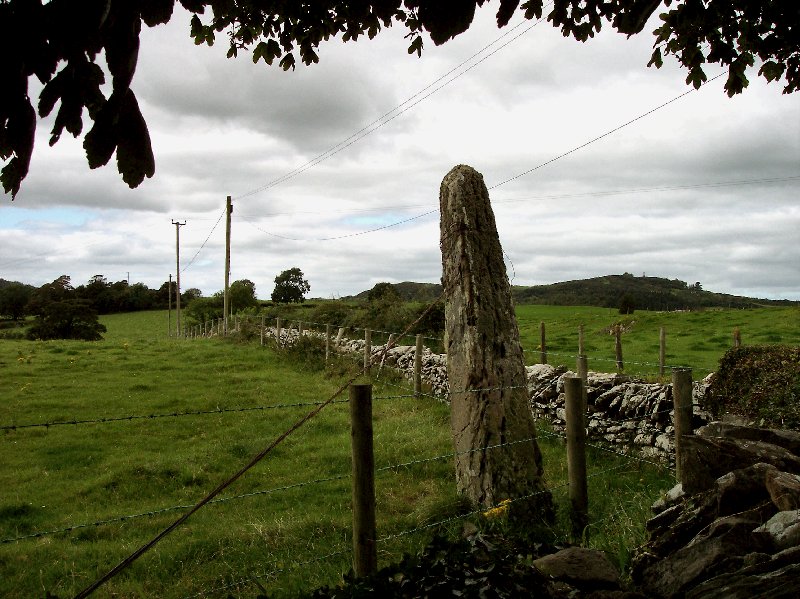 The nearby Loughmoney 'dolmen' at dusk.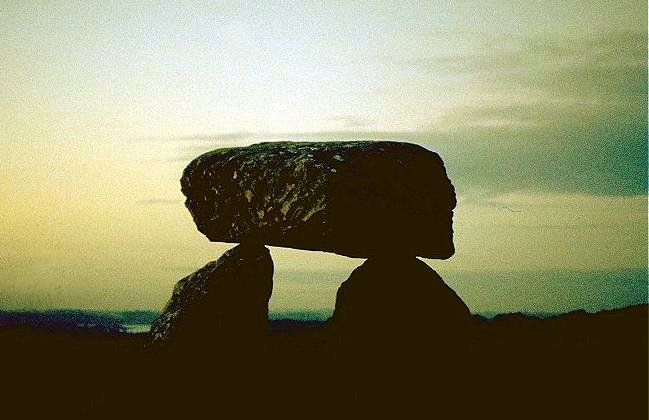 Between Lough Money and Churchtown is the partly-surviving stone circle at Castlemahon (J 552 470)
- the only example of a Bronze Age stone circle in this area of Ireland which has many puzzling and 'anomalous' monuments.
In the middle distance is St Patrick's (or Saul) Hill (also in the second picture down)
with an amusingly-Mussolinian statue of the saint, and in the far distance is Slieve Croob.
There is no view to the Irish Sea behind the camera.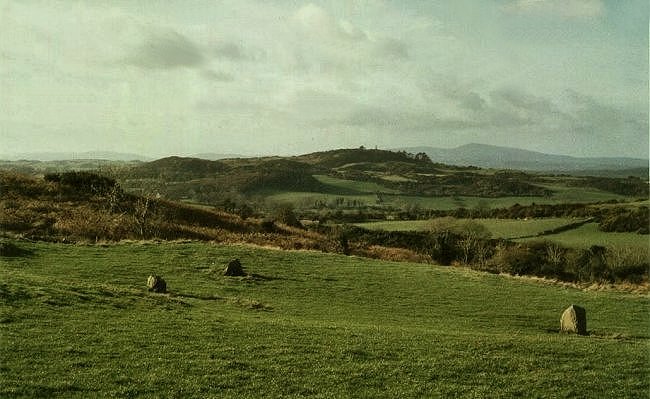 This photo was taken during 'a window of opportunity' in 2003, when the stones were not hidden by gorse and bracken.
I could not find them at all in 2007!


<< BACK<<