Carrigagulla, county Cork
Surrounded by an amphitheatre of foothills to the monument-rich Boggeragh mountains, this fine axial-stone circle, 8.2 metres in diameter, comprises 16 stones and a misplaced one. They vary in height from almost 90 cm down to just over 30. Unusually, the long, straight-edged axial stone (with a metre-rule in front) is not the lowest.
In the middle of the circle is a small boulder.
W 370 834 - Sheet 79
Nearest town: Macroom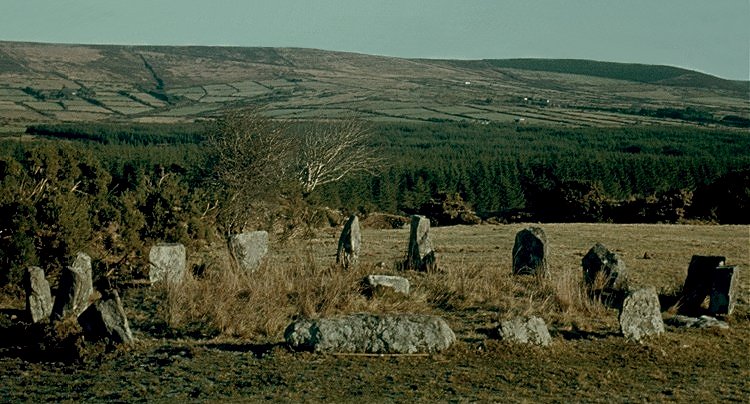 click on the picture to see the nearby Oughtihery circle