Bohonagh, county Cork
W 308 368 - Sheet 89
Nearest town: Rosscarbery

Four out of the original 13 large stones of this impressive circle are missing, and 3 were re-erected after excavation.
The 2 portal stones are 2.4 metres high and are set radially.
The axis from these to the large axial-stone on the W side points to sunset at the equinoxes.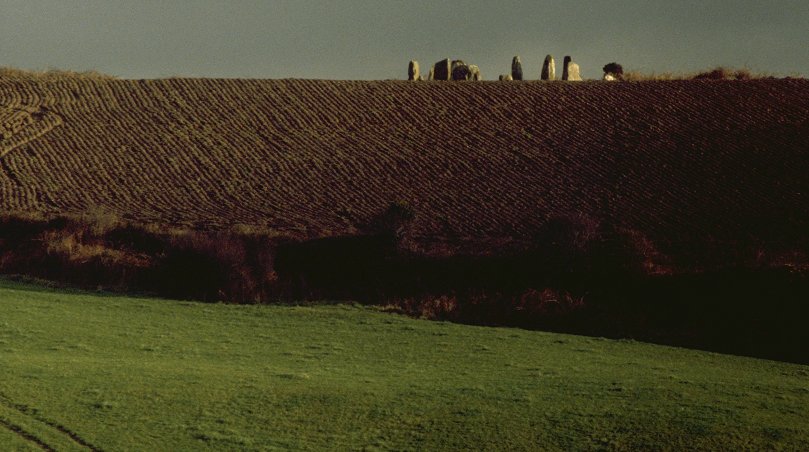 From the SW, looking across the axial-stone to the portals.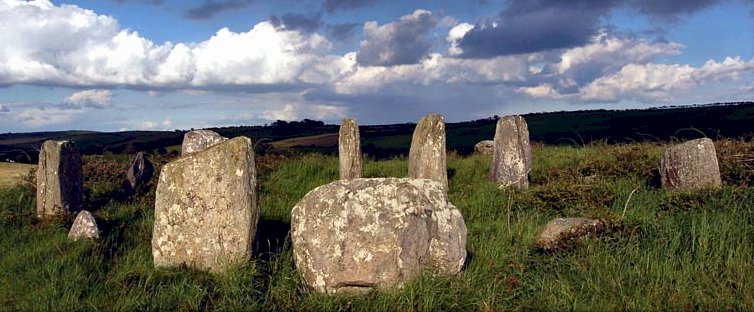 click the picture for more