Baur South, county Clare.
M 215 998 - Sheet 51
Nearest village: Kilfenora

On the edge of a craggy plateau on the limestone causse of The Burren, this fine, well-preserved wedge-tomb
is built typically of thin limestone slabs and has double-walling formed, unusually,
by a chamber within a chamber, both sharing the same backstone.
The front roofstone rests on the rear one.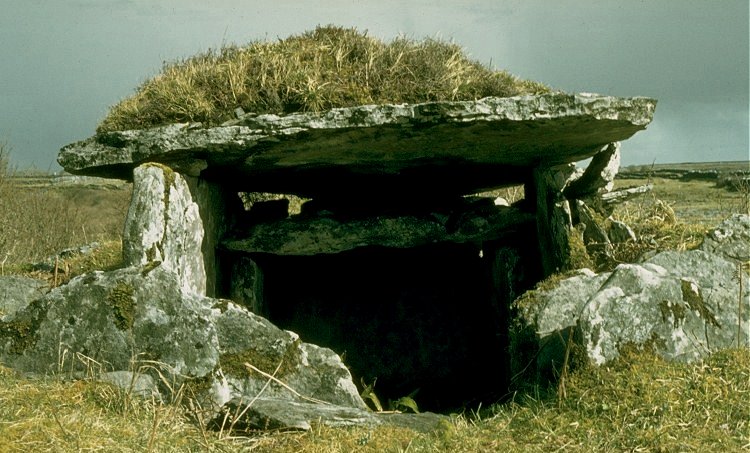 A close-up of the interior showing the rat-hole/soul-hole perforation in the backstone.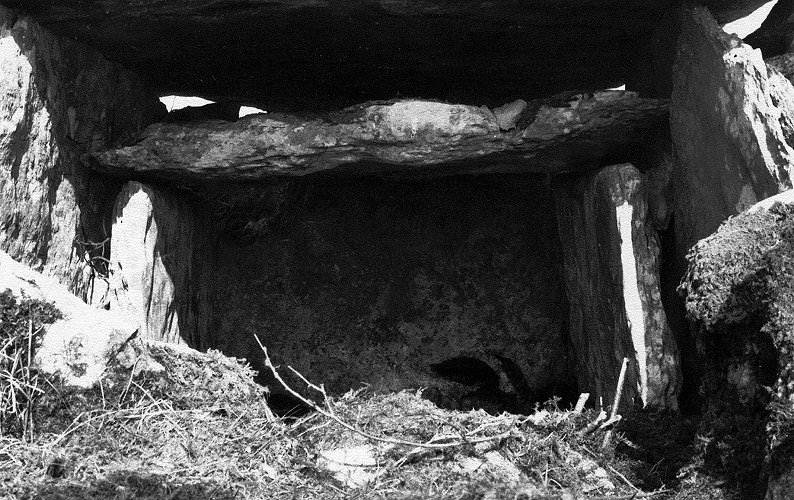 The pictures above were taken in the nineteen-seventies. The two pictures below were taken by Jim Dempsey in 2002.
Vegetation has increased dramatically, presumably due to wetter summers and reduced grazing on the Burren.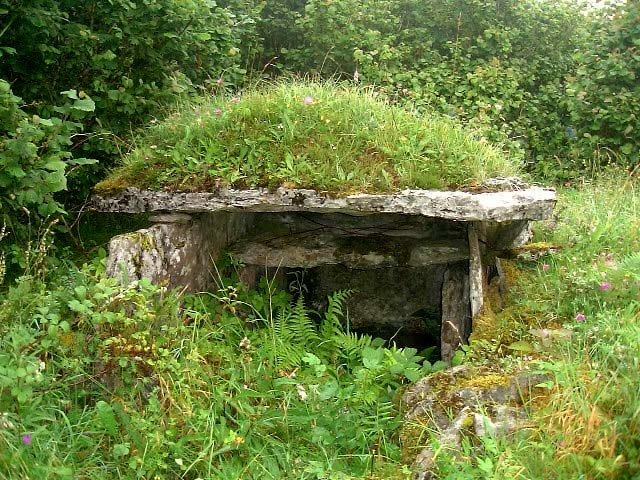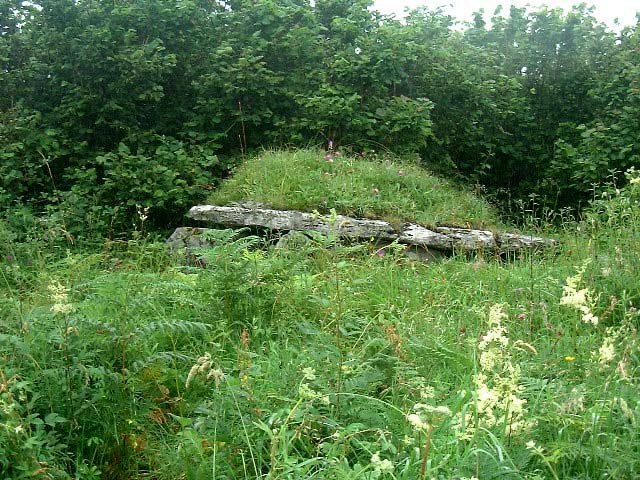 Plan of Baur South (CLARE 26): with the profile (elevation) above.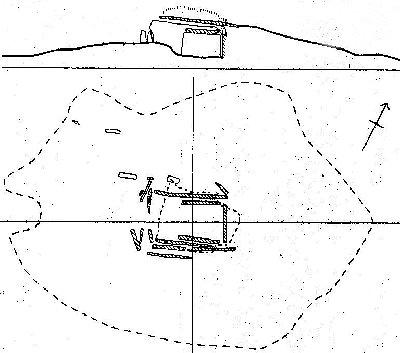 << BACK<<