Ballyquin, county Waterford
S 411 182 - Sheet 75
Nearest town: Carrick-on-Suir

This picturesque small portal-tomb is NW of a holy well by the roadside and 200 metres N of the road.
Its capstone is 3.6 metres long by 2.4 metres broad and just over 1 metre thick.
It is supported at the front end by two portal-stones 1.5 metres high. No other structural stones survive.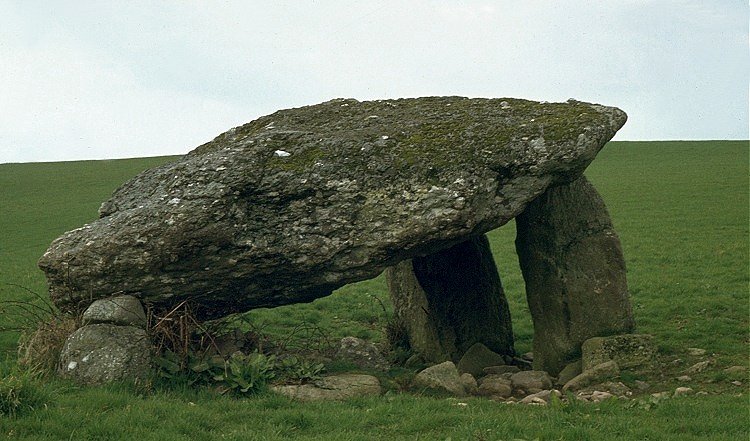 The standing-stone with the tomb (and cattle) behind.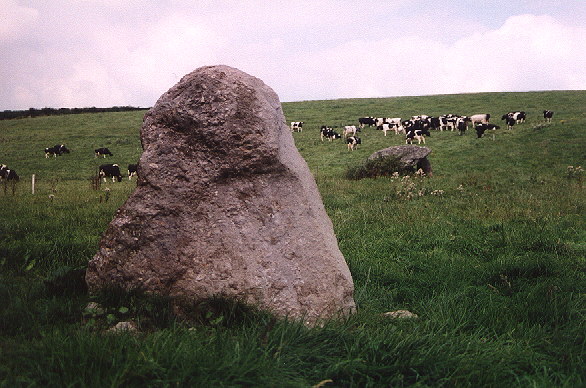 << BACK<<
click here to see the ogam-stone in the same townland