Ballygraffan, county Down
J 473 672 - Sheet 21
Nearest town: Comber

In the background is Scrabo Tower, an eyecatcher visible for miles around which was built
by a Marquess of Londonderry on a sandstone outcrop
which supplied window-sills and other stone appurtenances for Victorian houses,
and which had remains of neolithic houses close to where the tower now stands.
The quarries are now a beautiful country park with free access.
The recent preservation of this dolmen-capstone within a cairn of stones is charming.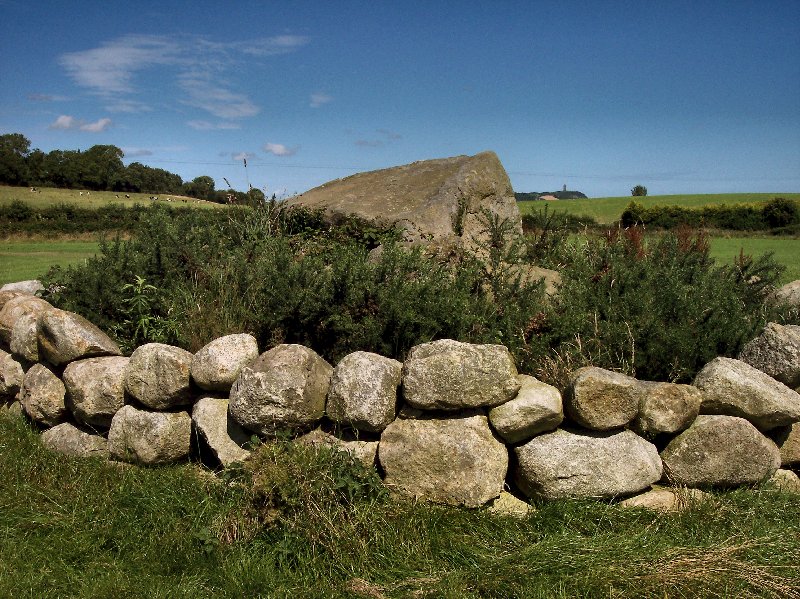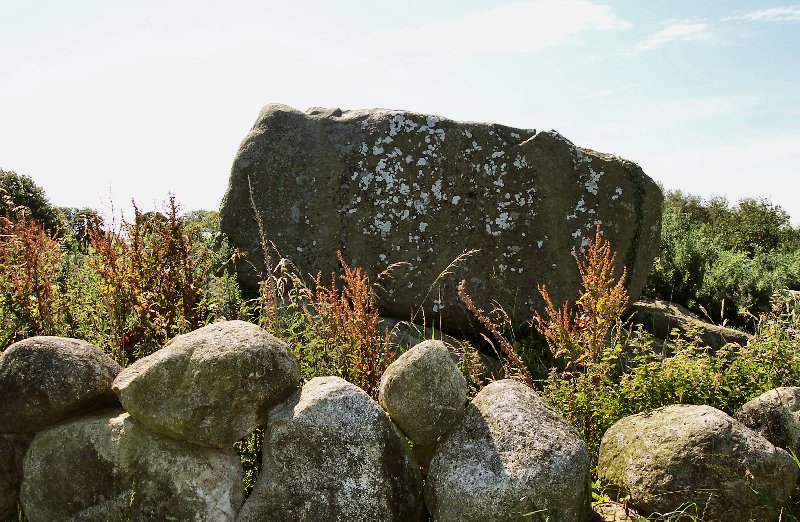 << BACK<<