Ballygowan and Castletown, county Antrim

1. Ballygowan
J 350 952 - sheet 9
This wonderfully phallo-anthropomorphic stone now stands 1.4 metres high,
but the ground has been raised, so that originally it might have been 2 metres.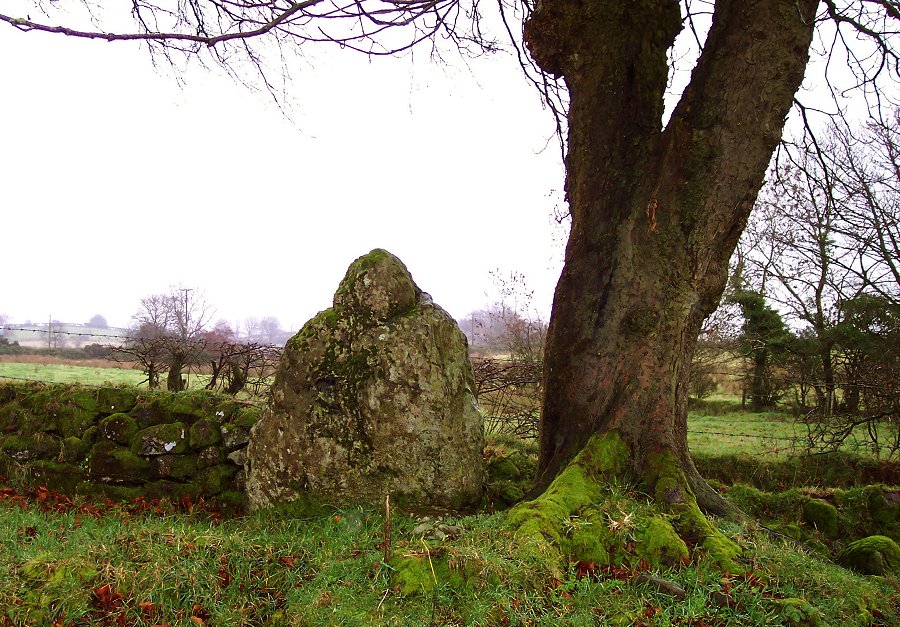 2. Castletown
J 335 943 - Sheet 15
This massive boulder, known as Buchanan's Stone, is 1.5 km SW of the Ballygowan stone.
It commands wide views. The surrounding stones are field-clearance.