Ballyganner South, county Clare.
The front (W) end of the chamber is partly closed by a large slab which leaves a gap at the N side.
You can see the sad extent of the damage to the huge single roof-slab when a large bonfire was lit on the intact roofstone to celebrate a Hurling victory in 1955.
R 216 915 - Sheet 51
Nearest town: Kilfenora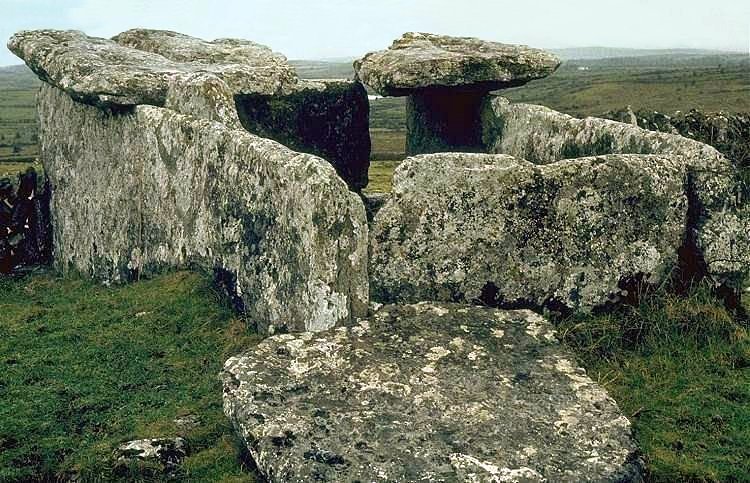 click on the picture to see the other large wedge-tomb in the townland