Ballybriest, county Derry: "Carnanbane"
H 762 885 - Sheet 13
Nearest village: Draperstown

The now-destroyed megalithic chamber, surrounded by remains of a circular cairn,
may have been the remains of an imposing wedge-tomb.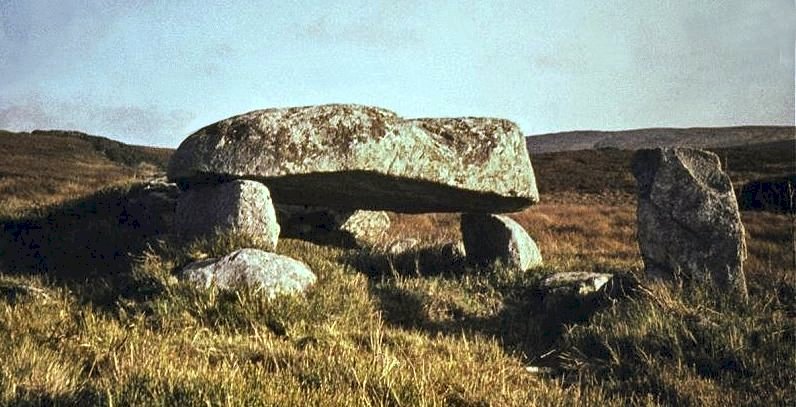 On the other side of the road from the quarry is the court-tomb.
Though badly ruined, both forecourts and galleries (on different axes) can be distinguished.
Excavation revealed that the tomb was built over a pre-existing ceremonial site whose wooden structures were set on fire.
The photos all show the W forecourt, whose stones on the N side have fallen.


photo by Jim Dempsey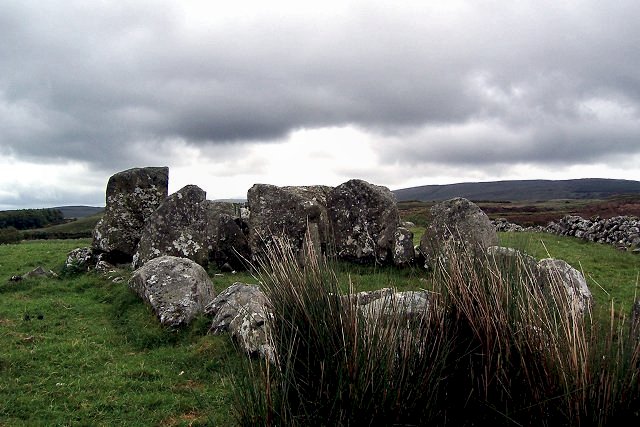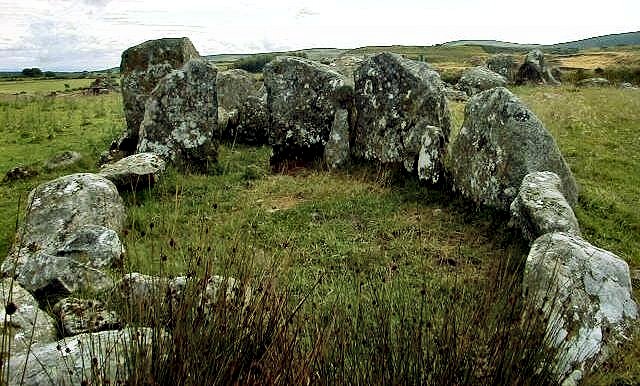 photo by Brian T. McElherron

The split-boulder standing-stone 3.5 km to the SE of the court-tomb in Mobuy townland,
thought by distinguished archæologist Seán Ó Nualláin to be the sole survivor of an impressive stone circle,
though it looks very much like a single surviving portal-stone from a vanished portal-tomb.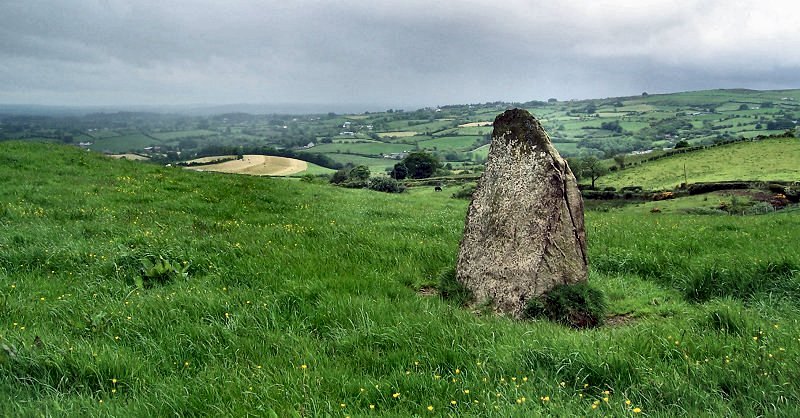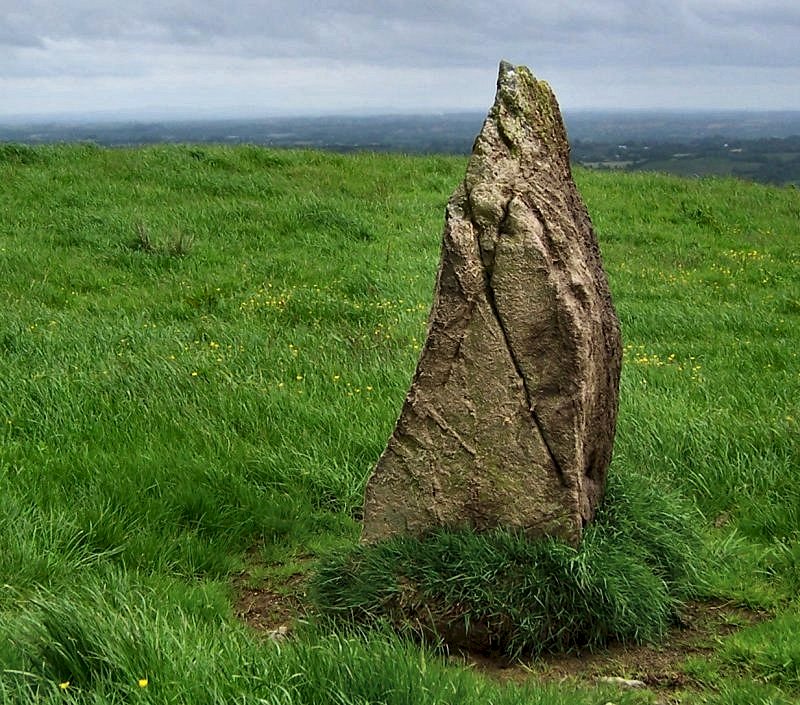 Corick stone circles and alignments, 2 km NE of Ballybriest court-tomb.
In the foreground is a standing-stone surrounded by a partly-wrecked circle.
In the rainy distance is an alignment.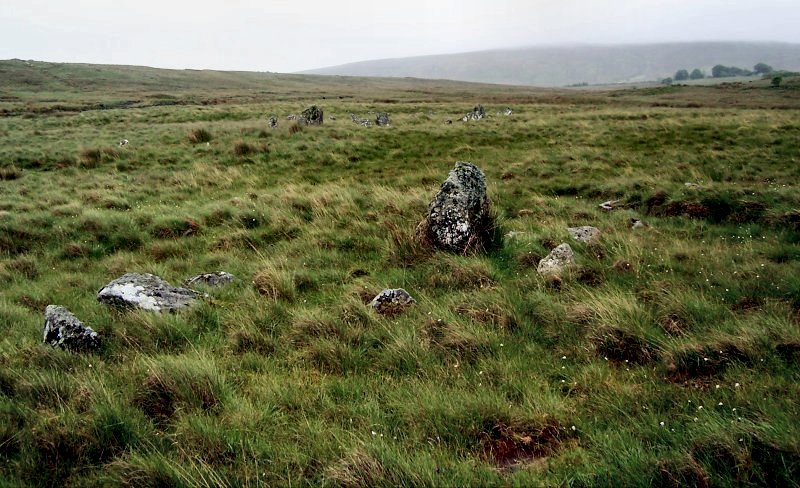 << BACK<<