Ballybeen, county Down
In the Eastern Belfast suburb of Dundonald
Nearest town: Newtownards

Though the white daubing may seem like vandalism in a slightly rough housing-estate with some impressive Loyalist murals,
the whitewashing of some stones is an old tradition.
These photos were taken in August, 2007.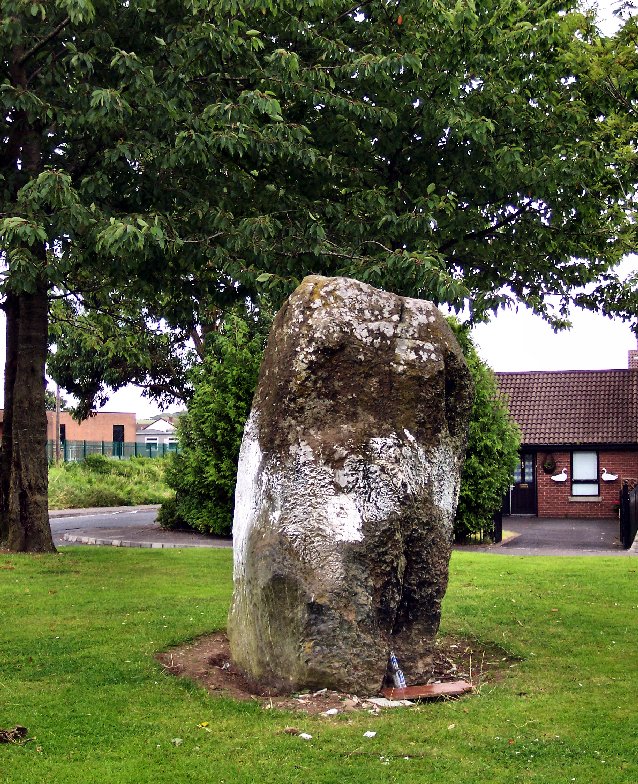 The crack on one side of the stone is remarkably similar to one on the capstone of the nearby
portal-tomb at Greengraves, and the concavity of the top of this stone makes it look very like
a portal-stone.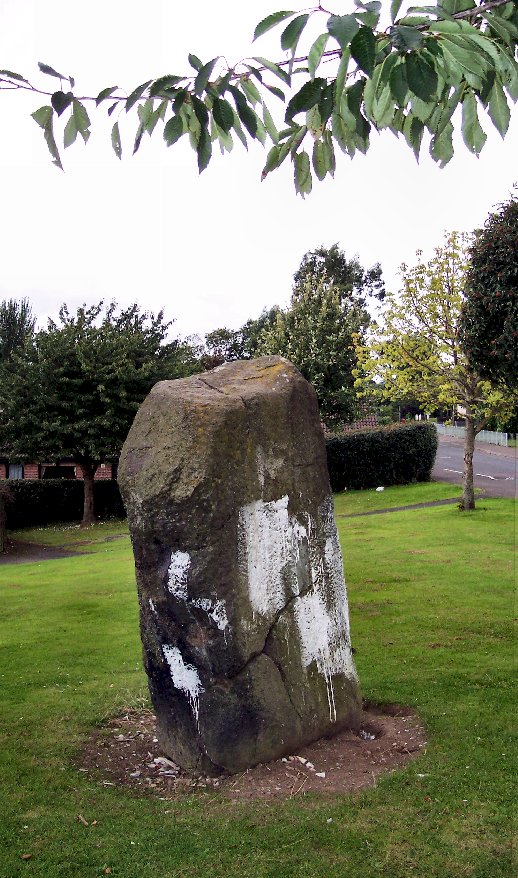 click on the <<BACK<< button of your browser to return to the text