Ballinvally, county Meath
N 600 860 - Sheet 42
Nearest village: Oldcastle

Loughcrew Cairn T on Carnbane East is in the background.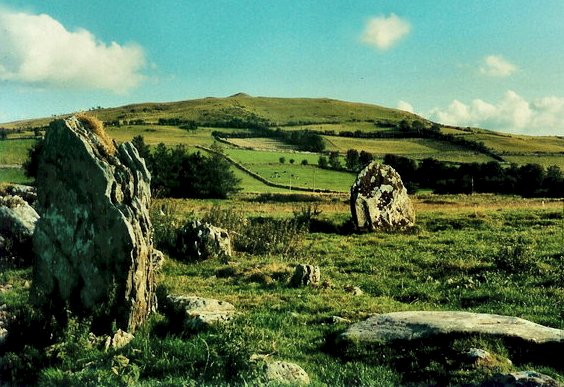 photo © by Kieran Campbell

Some dramatic pictures by Ken Williams:

The big stone in the first photo is reminiscent of one at Ballynoe in county Down.


The fissured stone. Cairn T on Carnbane East is again on the horizon.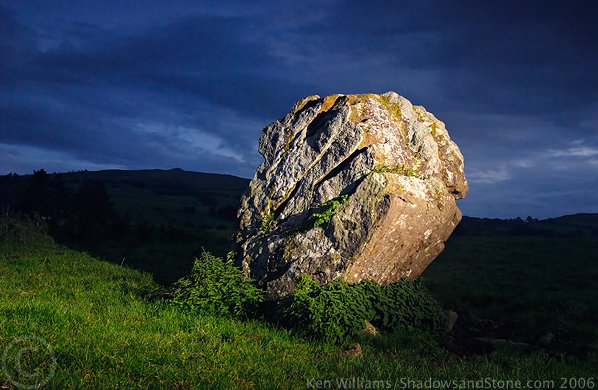 Behind this wonderful stone is the flat top of Patrickstown Hill.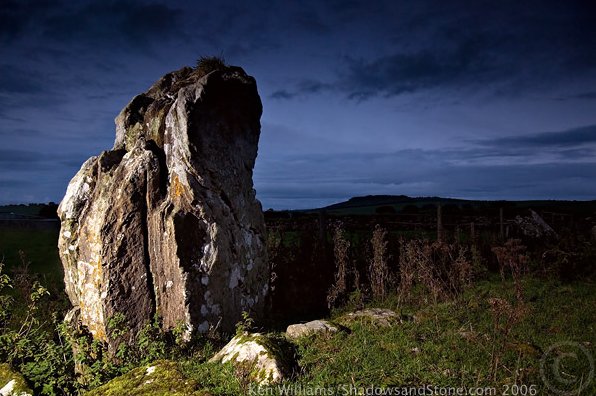 The decorated stone, located and photographed in October 2008.
Again, Cairn T is behind.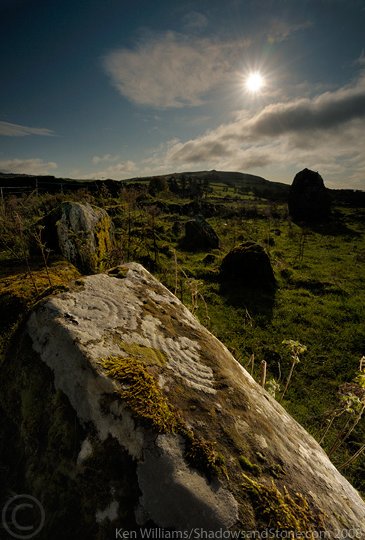 << BACK<<