Ardgroom Outward, county Cork
V 708 553 - Sheet 84
Nearest village: Lauragh

A closer view of this fine circle, commanding a fine view from its exposed position over Bantry Bay.
As at Drombohilly (Kerry), almost 10 km NE, in this circle also 9 stones survive, with some unfortunately missing: one can be seen in a field-fence some distance to the N. They range from l.3 to almost 2 metres in height.
Outside the circle, to the E, is an associated standing stone (right).
The axial stone (second from the left) is, unusually, set with its long axis vertical.



click on the picture to see the Drombohilly circle, 10 km NE

A watercolour and a photograph by Tina Negus: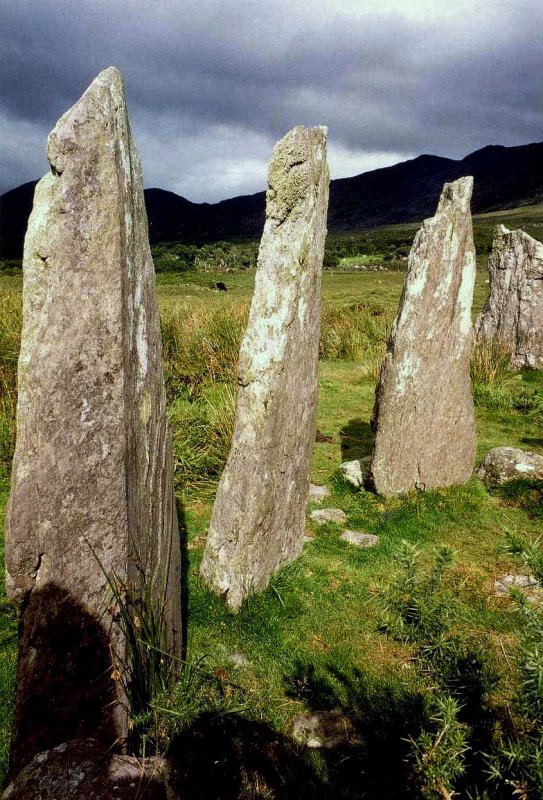 << BACK<<