Aghnacliff, county Longford.
N 263 884 - Sheet 34
Nearest village: Aghnacliff


This surprising sculpture has two capstones which from the angle of approach (see thumbnail picture)
seem to be balanced one on the other. The upper one is the larger, over 3 metres long and 1.5 metres thick,
supported both by the smaller capstone beneath and by the one surviving portal-stone which is 2 metres high.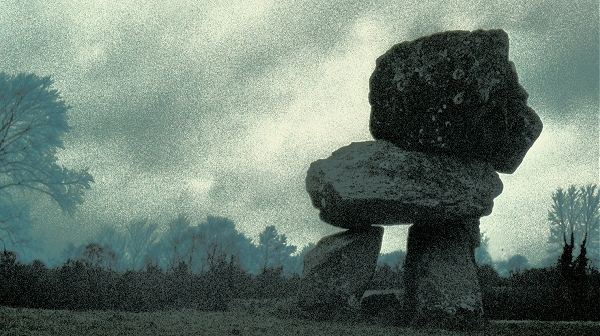 A painting of the dolmen from a different angle by
Tommy Barr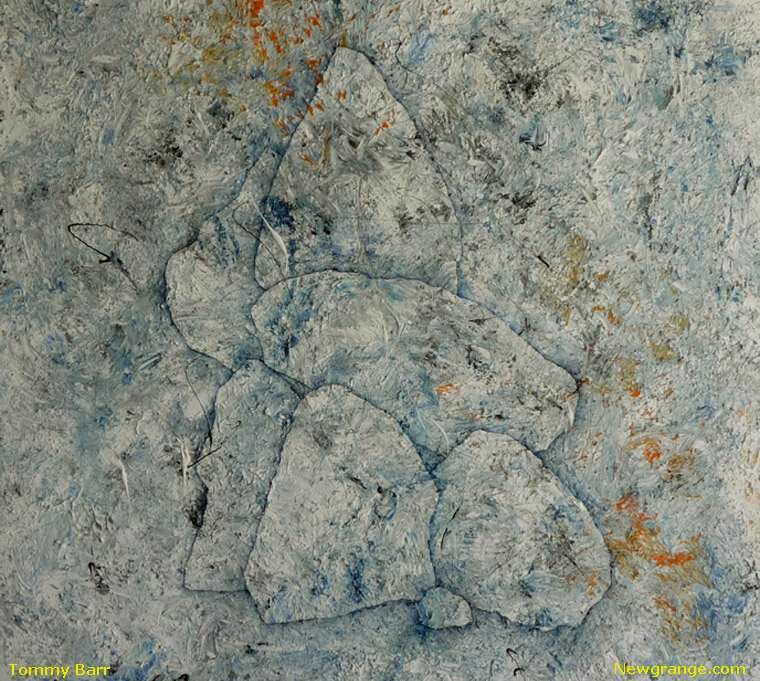 click on the picture for more views of this dolmen

<< BACK<<