Aghanaglack, county Fermanagh
H 096 435 - Sheet 17
Nearest village: Belcoo

The NE gallery.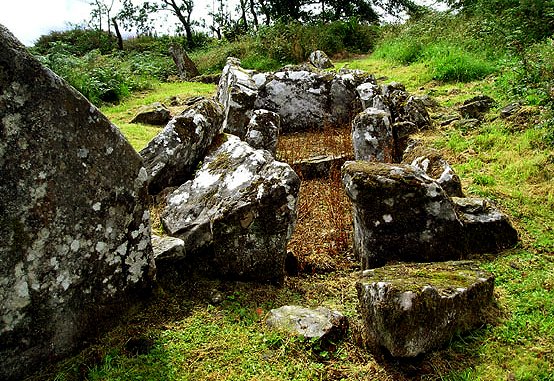 The remains of the NE court with its twin-chambered gallery sharing its backstone with the SW gallery.
Just above the centre of the picture you can see a large monolith which is at the S end of the SW court and not shown in the previous picture.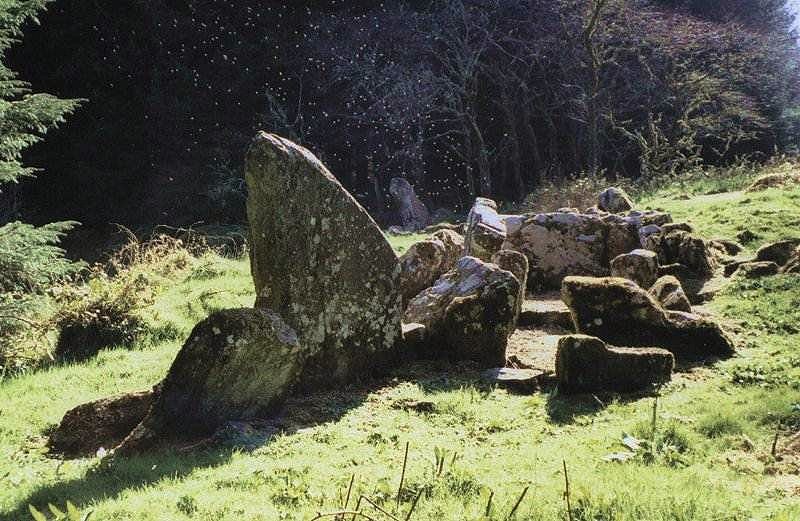 Another view from the SW.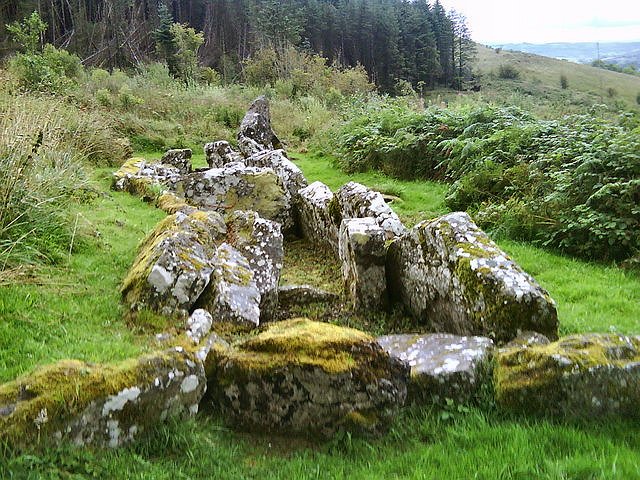 << BACK<<