SW of the village are more menhirs, and another megalithic tomb - Wéris 2 or Dolmen d'Oppagne - which was discovered in 1888
and last restored in 1997.
In the distance can be seen the Pierre Danthine, found horizontal in the nearby field (as several other menhirs still are)
and re-erected by the roadside - with a fatuous sign to the second of only two monuments in Wéris which can be found without any trouble at all.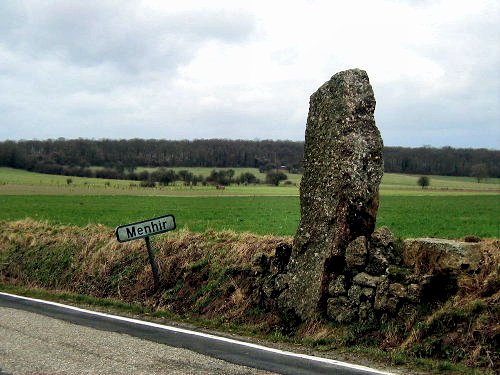 Wéris 2 also has its associated alignment (of 4 stones still standing, and a fifth which has fallen, here seen from the West),
which is not an avenue like that at Wéris 1.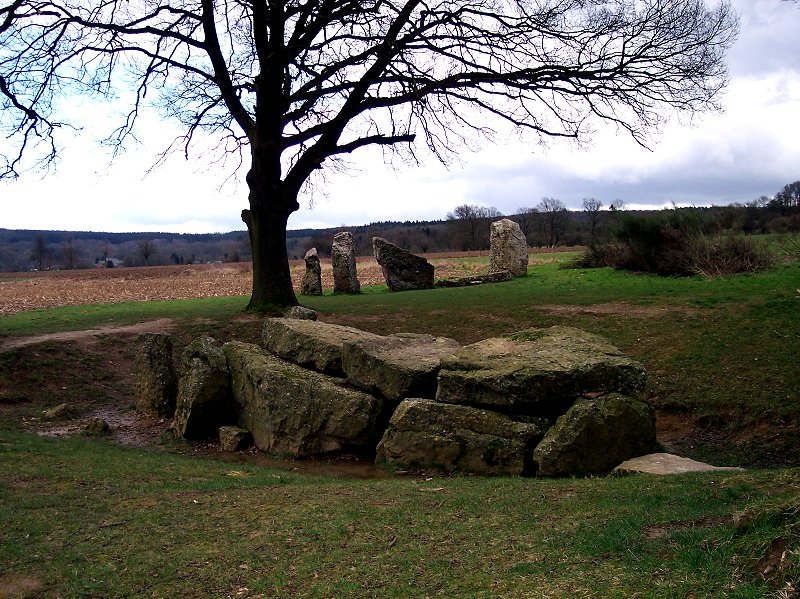 It, too, has a "port-hole" or "kennel-hole" entrance, and seems to have had a small forecourt in the style of the Irish court-tombs.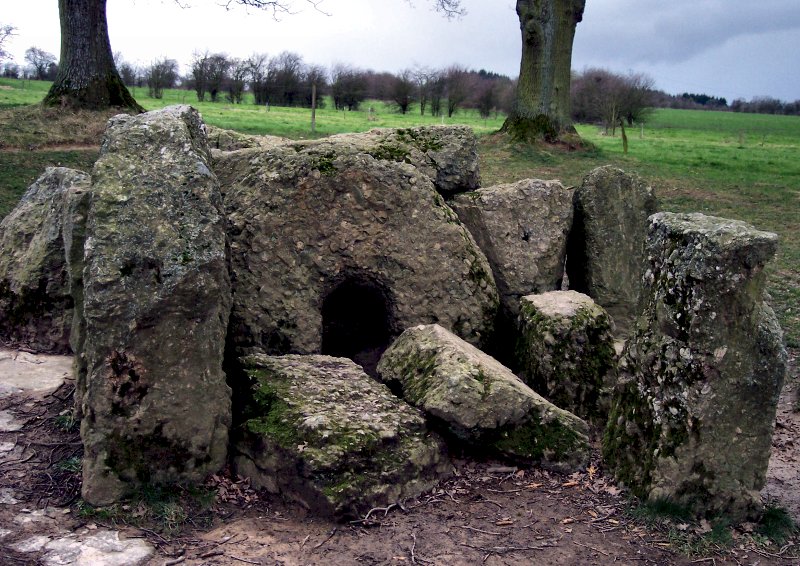 The "kennel-hole" seen from inside the tomb.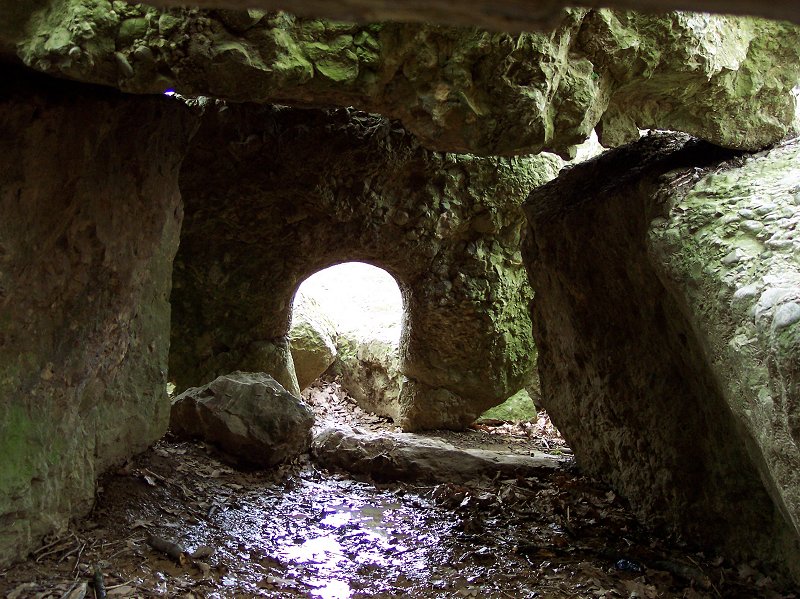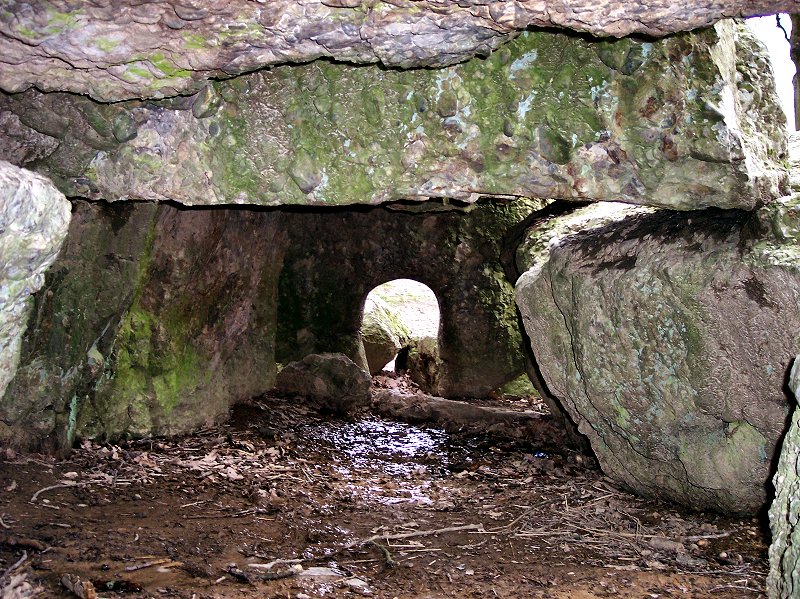 Due South of Wéris 2 is an attractive alignment or stone-row, called the 3 Menhirs d'Oppagne,
here photographed during a hailstorm in March 2007. The third one is obscured by the trunk of the tree.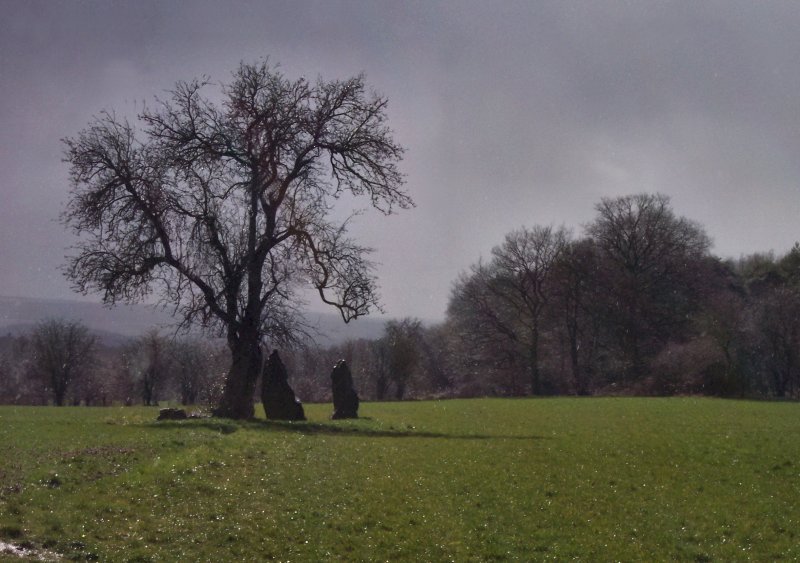 Just after the hailstorm, a rainbow appeared on the opposite side of the road from which this photograph was taken.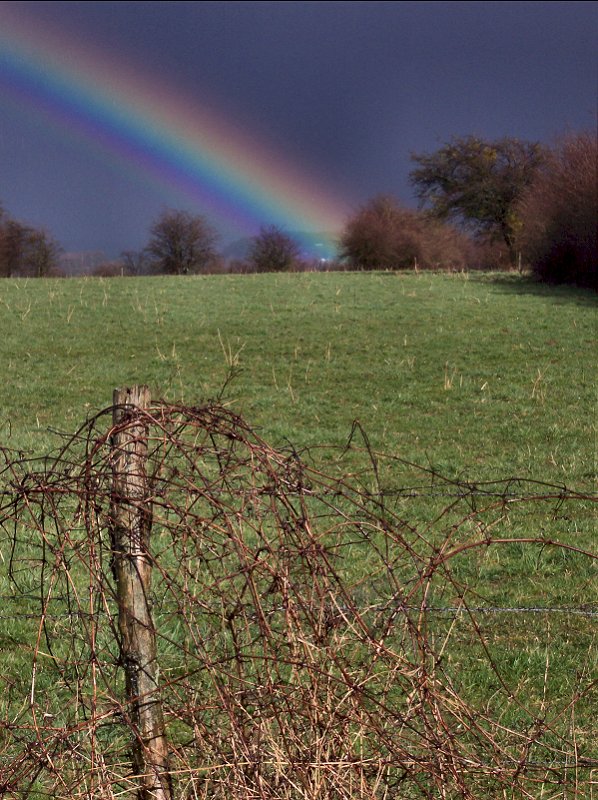 A summer view of the Three Menhirs of Oppagne.

And a winter one.
For photographs of other sites in Belgium, see...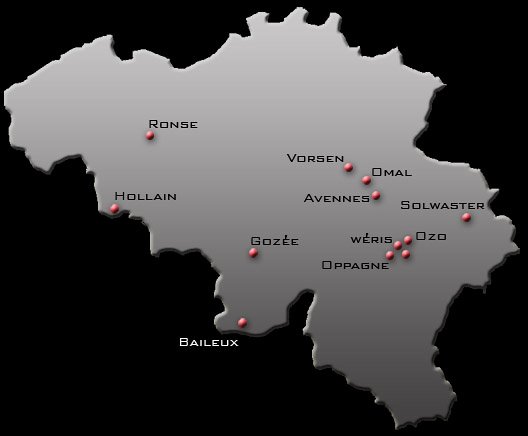 &nbspGozée, &nbsp &nbsp Hollain, &nbsp &nbsp
In Wéris itself there are more stones, including the
Menhir Tour-Heyd, Menhir de Morville, and the Pas Bayard.
La Pierre qui Tourne, a standing-stone which marks the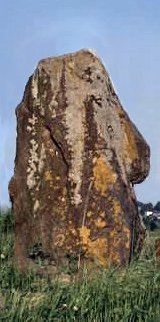 boundary between the provinces of Namur and Hainaut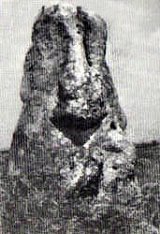 near Baileux.