Saint-Jean-de-Laur (Lot)
[1:25.000 Sheet/Feuille 2239 O]

1. Dolmen des Quatre-Routes
2. Dolmen du Mas del Pech, on the opposite side of the same track, but on the other (SE) side of the D.19.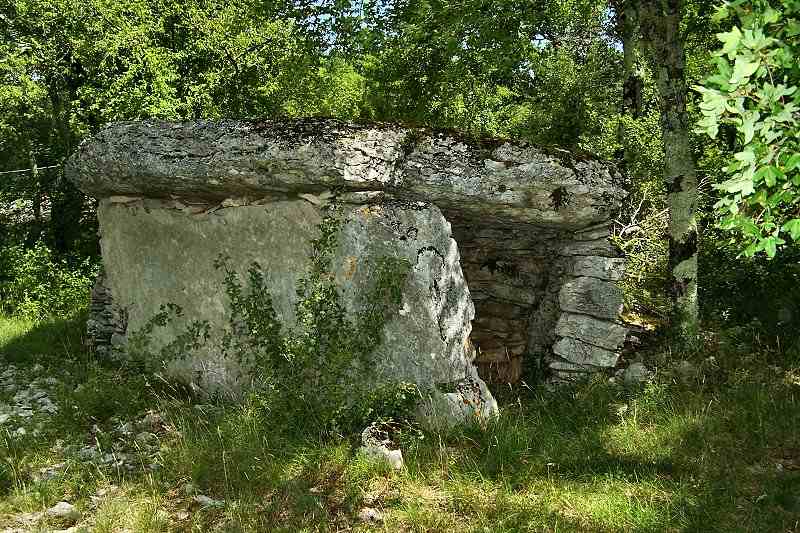 Note the chamfered "soul-hole" at the top of the large side-slab.
The small stones have been inserted to prevent wind from penetrating.
The entrance would have been covered by some kind of rug or tarpaulin.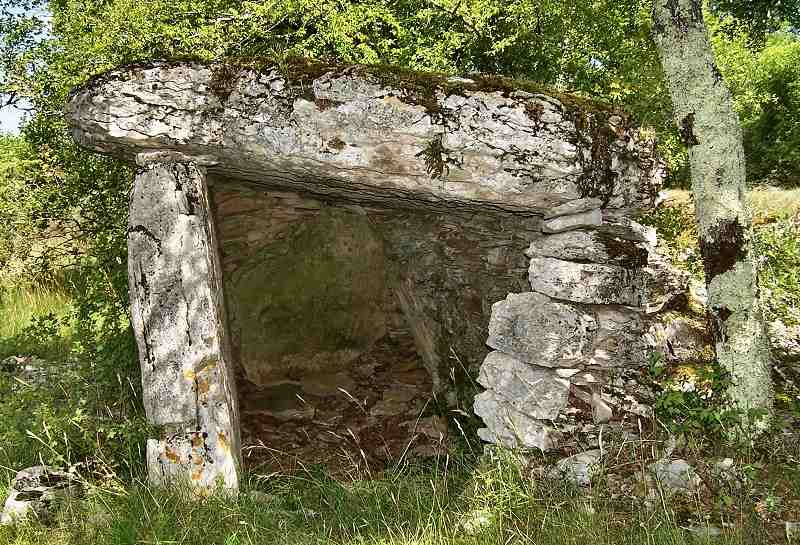 The dolmen from the other side, with part of the original cairn of stones remaining to almost the original height:
a remarkable survival, since this tomb is right beside a road.