Montsalès (Aveyron)
IGN 1:25.000 feuille/sheet 2238O

Dolmen de l'Homme Mort.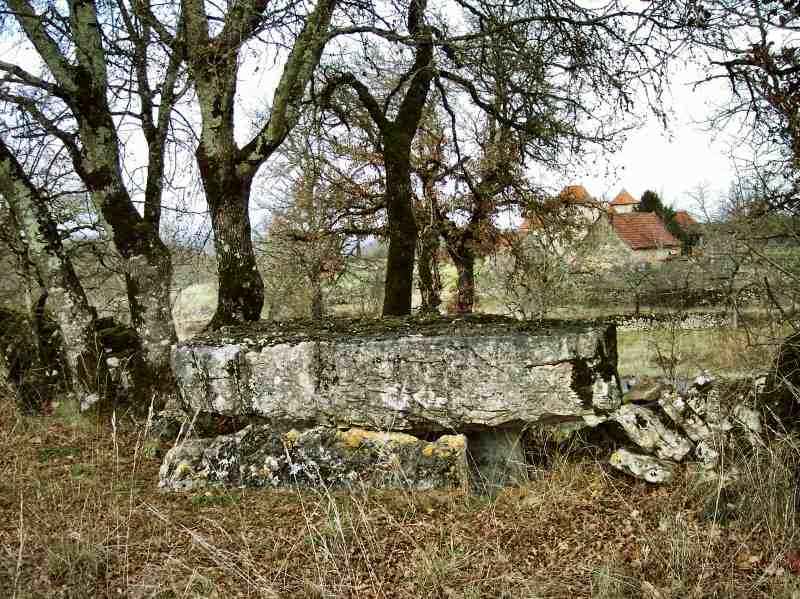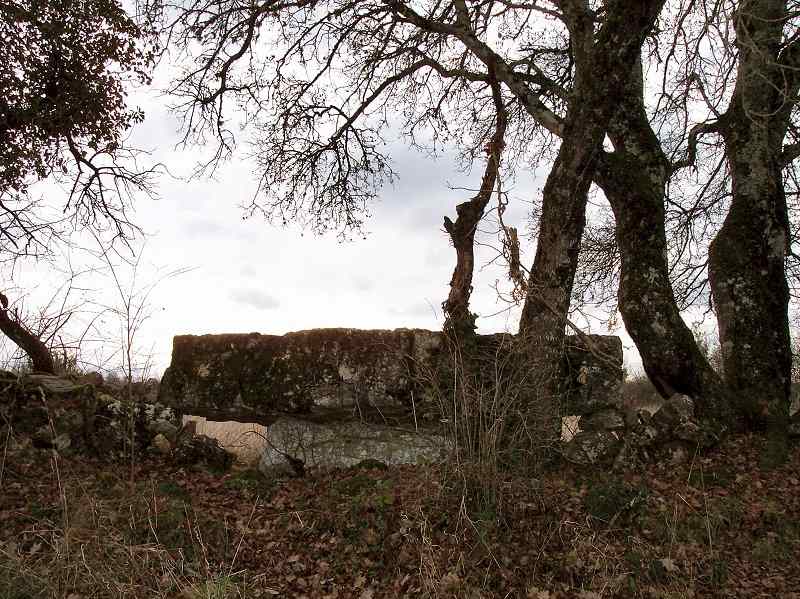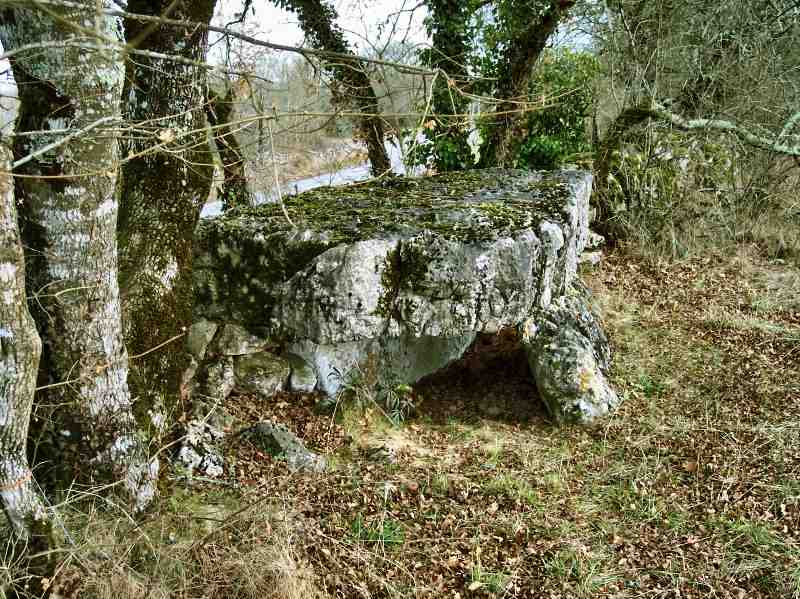 Quelques kilomètres au nord-est de Montsalès, à Foissac, se trouvent plusieurs dolmens - la plupart ruinée - dont un est beau.
A few kilometres NW are several tombs - mostly ruined - at Foissac. One, however, remains handsome.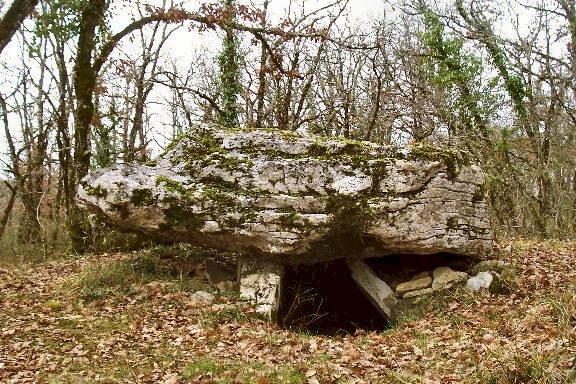 Dolmen des Places, Foissac.

IGN 1:25.000 feuille/sheet 2238O

Not far away, by contrast, is another, never ransacked - indeed, almost untouched by non-prehistoric hand -
Dans les bois aussi se trouve ce dolmen-ci : un des rares qui n'a pas été saccagés - dans ce cas même pas touché -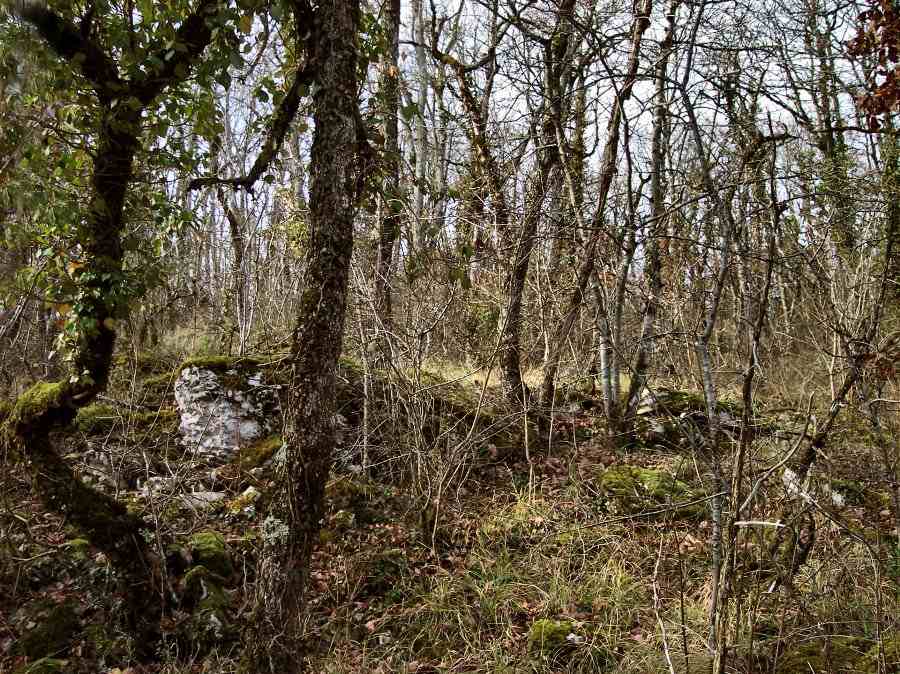 - ce qui contraste avec les plus belles ruines plus intéressantes du Dolmen de la Viguerie à Salles-Courbatiers, quelques kilomètres au sud...
- which is not the case with the interestingly ruined Dolmen de la Viguerie at Salles-Courbatiers, a few kilometres to the south...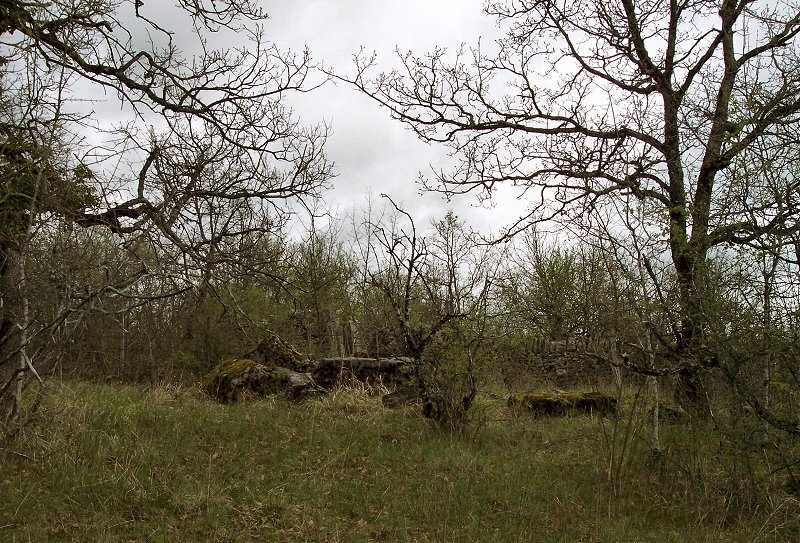 click for more photos >
cliquer pour plusieurs photos >

...et avec le Dolmen du Causse-Naut, Naussac, quelques kilomètres à l'est...
..nor to the sad example of the Dolmen du Causse-Naut at Naussac, a few kilometres further East.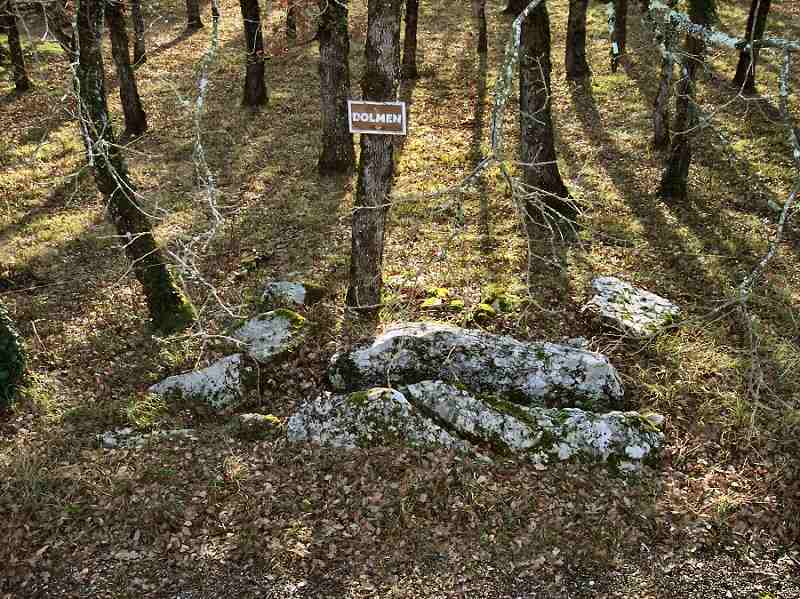 autres mégalithes Aveyronnais de l'ouest >
more megaliths of the Western Aveyron >