Saint-Saury (Cantal)
Le Roc Roti
[1:25.000 Sheet/Feuille 2236 E]

A remarkable and massive menhir, which seems largely natural, can hardly be missed by the roadside,
to the N of the D.20 between Roumégoux and Sousceyrac.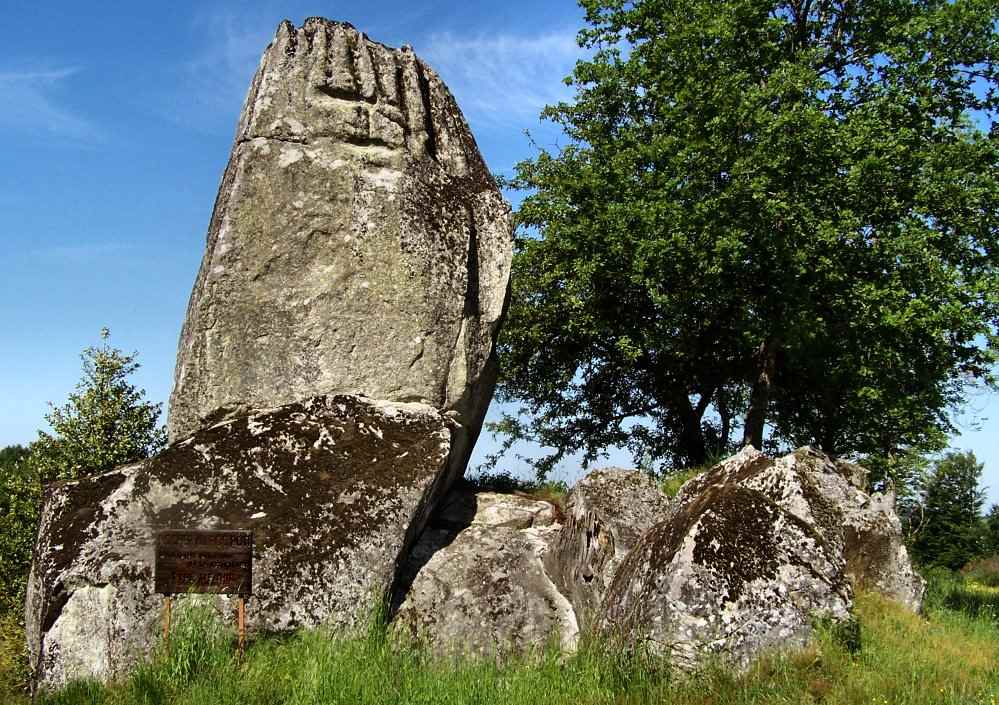 The iron cross on the top has been edited out of this photo. The sign reads:
Rocher du Roc Roti,
monument mégalithe de la Préhistoire
TYPE MENHIR.
(Roti is obviously a corruption of another word which I cannot guess at.)
The monument from the South recalls the male and female menhirs of Ireland - on a much larger scale.
It is at least five metres high.
The grooves on the 'female' side recall the grooved stones of county Carlow in Ireland, and some in Brittany.
_____________________________________

Not so far away, near Calvinet to the SW in the same département, is one of the rare stone circles of France.
It is on private property, and only the most dedicated of megalithomaniacs should attempt to visit it -
or else rent the gîte very close to it on the same property.
It is a complicated megalith, which seems, like Ballynoe Stone Circle in NE Ireland, likely to have been wrecked
a long time ago. Like Ballynoe, it has outliers, but unlike Ballynoe, all the stones are of granite,
the tallest over two metres high..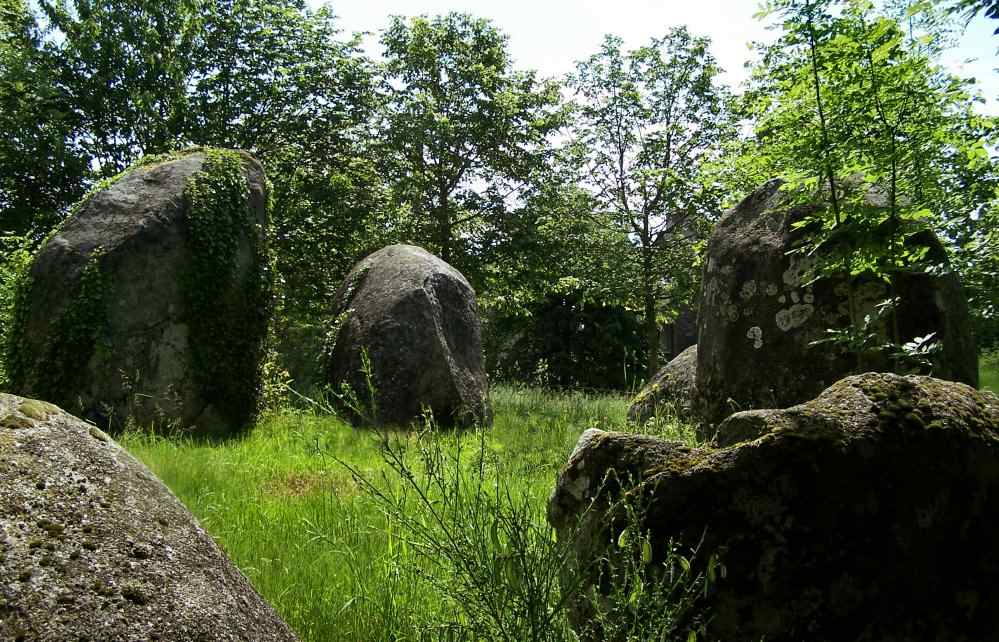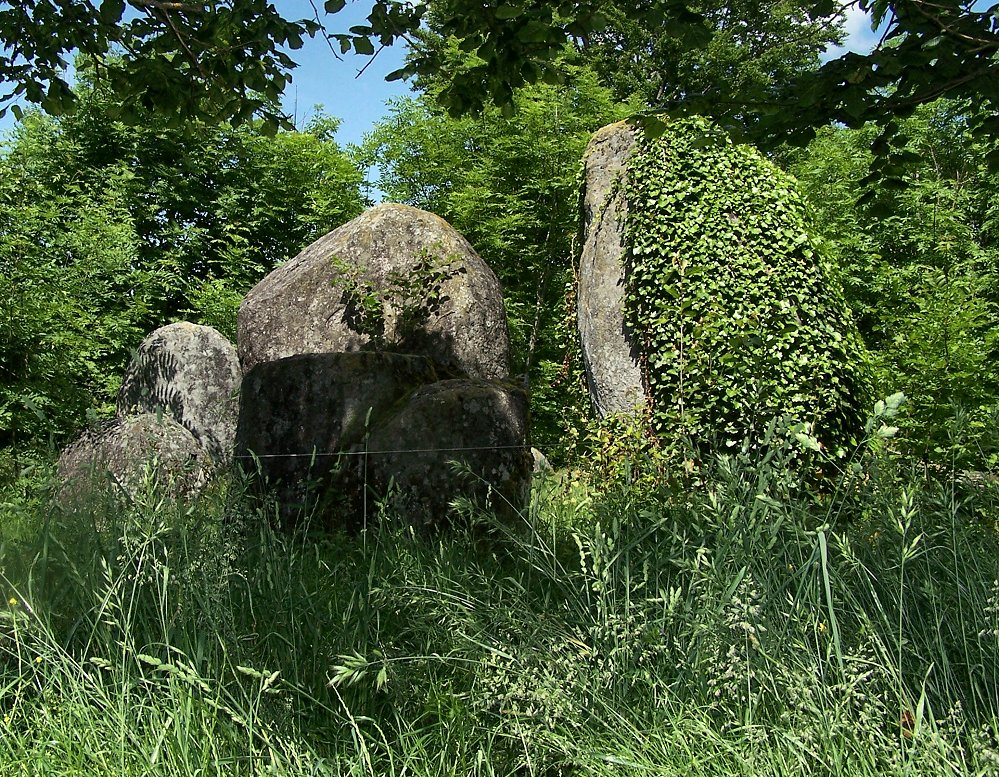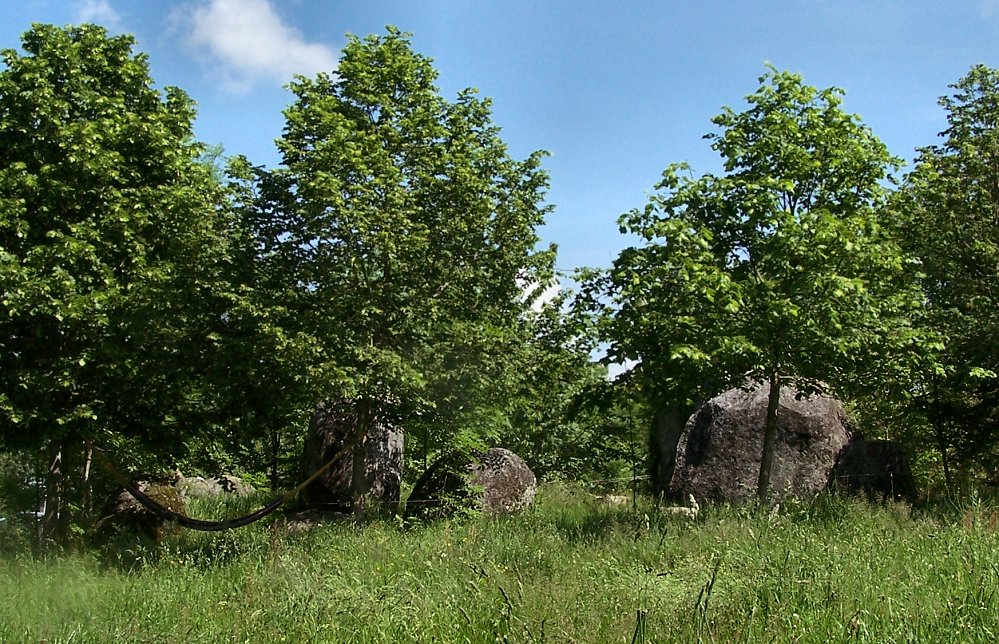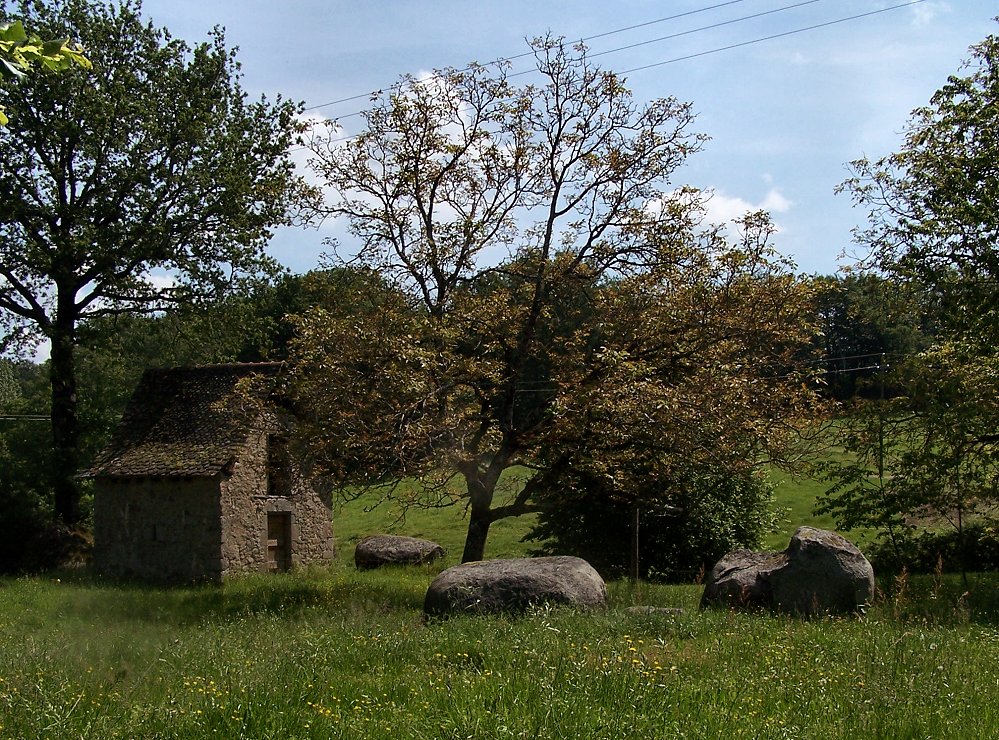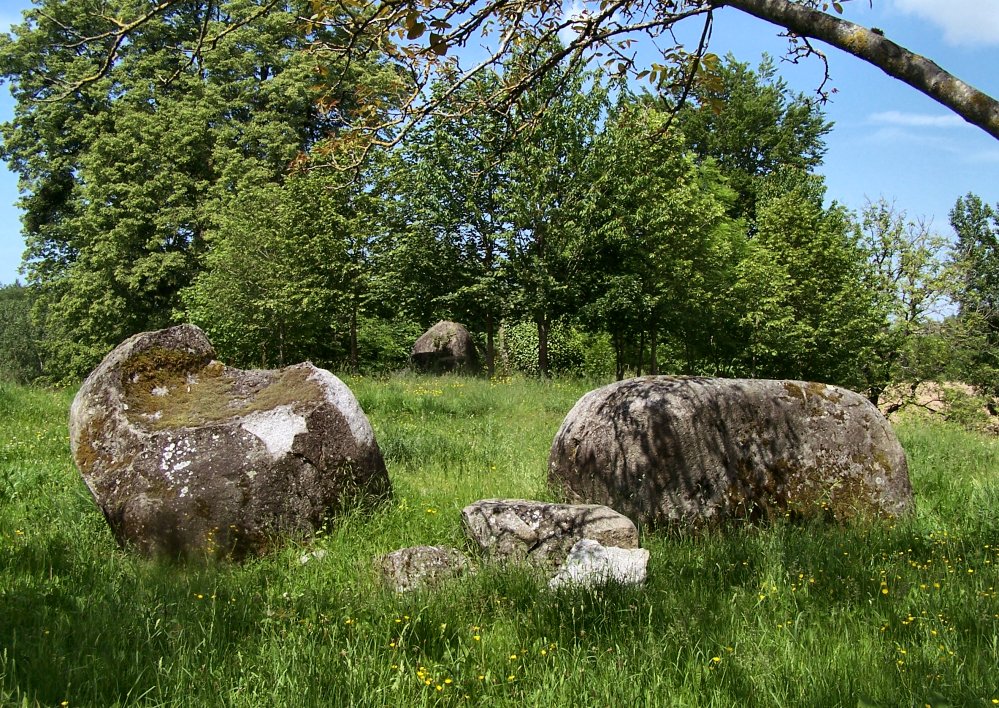 The view on Google Earth.