www.irishmegaliths.org.uk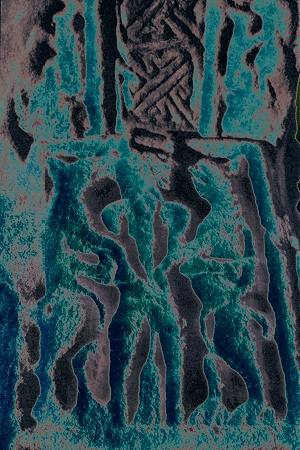 Three solarisations of an enigmatic scene on the 11th century Market Cross at Kells,
county Meath, Ireland, showing a long-bearded human figure with long moustaches, feline ears and a bovine tail restrained by two beasts.
The genital area - which is the centre of the design - has been defaced.
It is not clear whether the beasts, his beard or his hands - or all three - were covering it.



Original photo and solarisations by Anthony Weir

Click here to see another enigmatic, little-known and remarkable Irish cross >
The pages "Enigmas of the Irish Crosses" appear only on the
IrishMegaliths



click to learn more