Poundcarton, county Galway
L 887 553 - Sheet 37
Half-way between Leenane/Leenaun and Recess

A fine view of these fine stones in their spectacular Connemara setting taken by Gerard Bleeker,
poetically including an electricity- or telephone-pole behind and between the stones.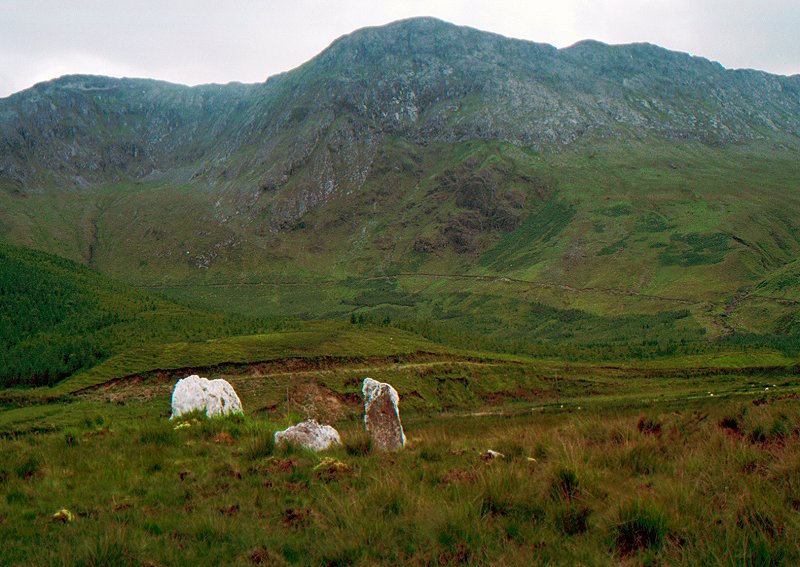 Only 600 metres away is the pair of quartz pillars at Knockaunbaun, also photographed by Gerard Bleeker.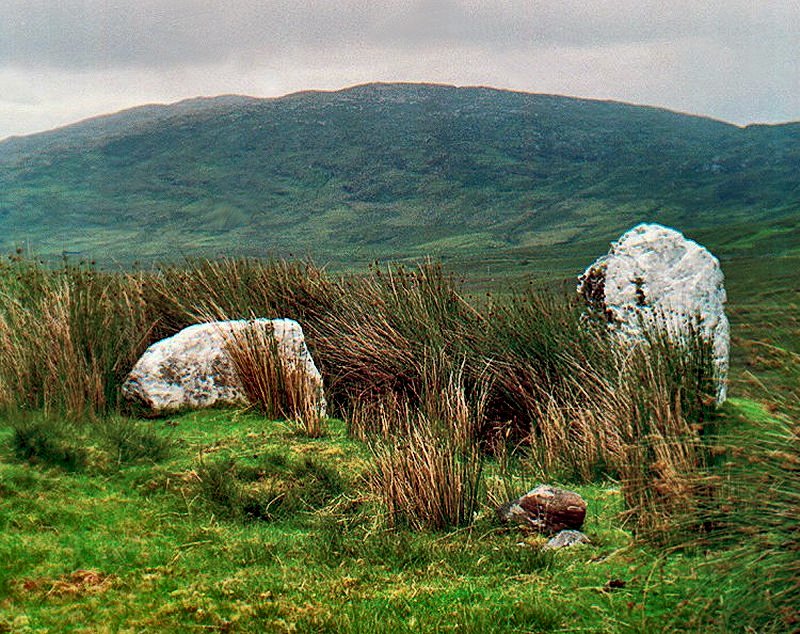 A dramatic view from the opposite direction.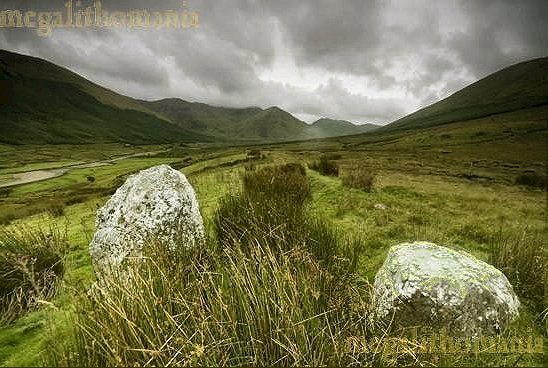 << BACK<<