Killinagh, county Cavan
H 059 378 - Sheet 25
Nearest village: Blacklion

Not far from the ruins of a megalithic tomb known as "St Brigid's House", and beyond the modern graveyard,
is a large boulder ("St Brigid's Stone") with 2 smaller ones containing 16 hemispherical depressions known as 'bullauns' (hollows),
measuring from 15 to 30 cms in diameter, and each holding a smooth rounded or oval pebble or pestle.
These stones are known as "cursing-stones" though they might just as well be "curing-stones".
In recent folklore, the stones were turned anti-clockwise while a spell or a curse was put upon someone -
but if there was no just cause the curse would rebound upon the curser.
The original ritual or ceremonial function of such stones will probably never be known.
They are usually associated with Christian sites, though obviously pre-date them - as of course do Holy Wells.
See also Glassamucky, county Dublin.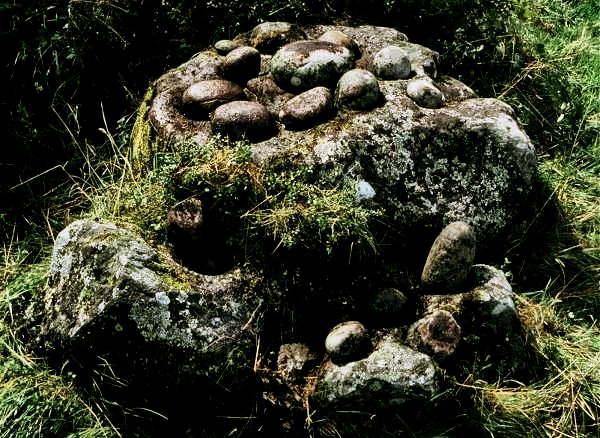 The above photo was taken in the late 1970s.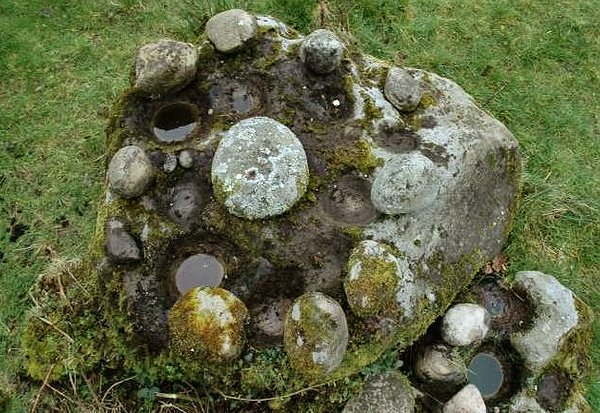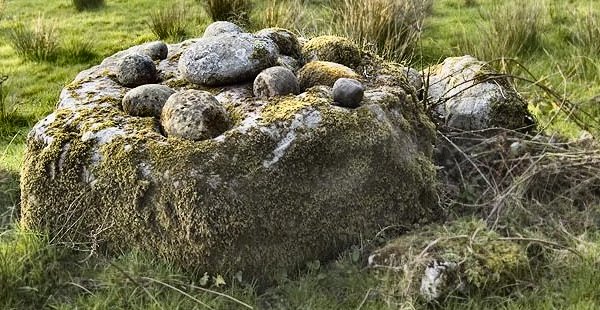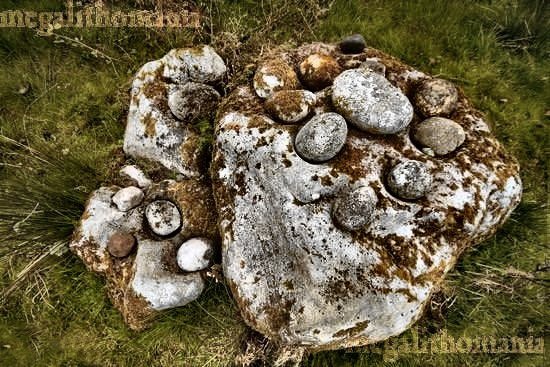 Some time in the 1990s visitors started to leave money under the stones,
a practice which is somewhat contradictory to their use as 'cursing stones',
but perhaps consonant with their use as curing stones.
However, money is now also to be found between the two heads of the Boa Island ststues in county Fermanagh.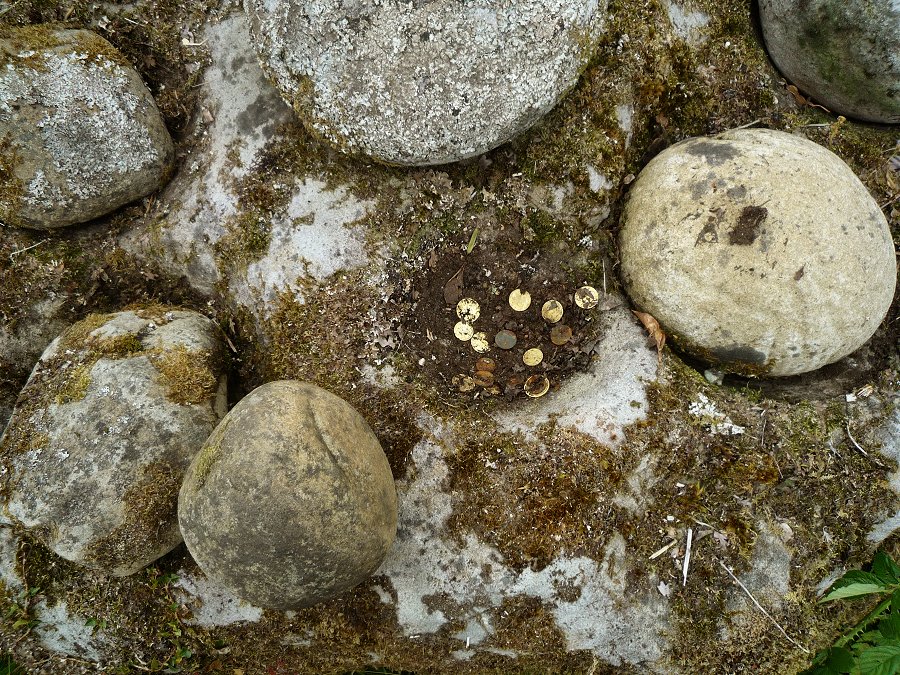 Read more on the Voices From the Dawn website, from which the following two photographs have been taken.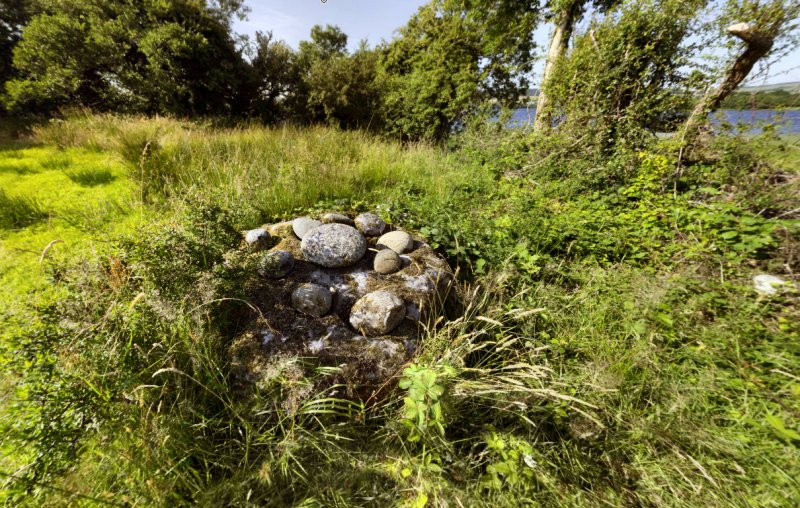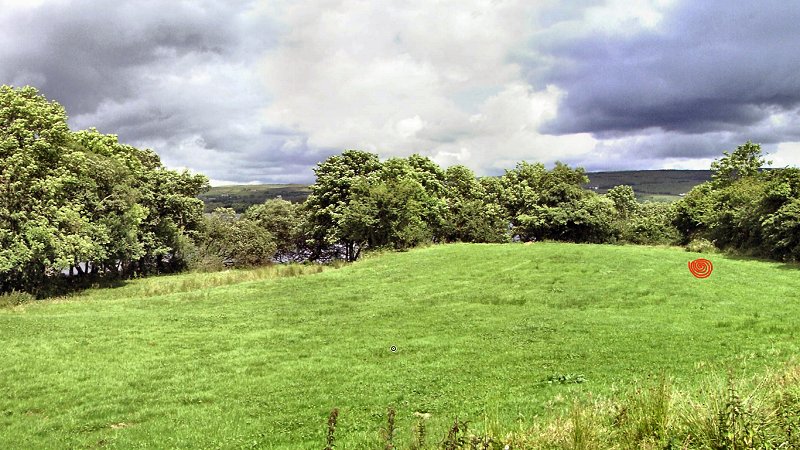 (St Brigid's Stone is just above the red spiral.)
A report in the Ulster Journal of Archaeology mentions a dubious
"...local tradition that a partially-carved standing stone now in Drumcoo, near Belcoo,was moved from beside the cursing-stone, of which it was the principal idol, to protect and conceal it from the zeal of Christian missionaries."