Baltynanima, county Wicklow
O 170 123 - Sheet 56

This stone is now in Togher, (also known as Roundwood) in the care of the owner of the land in which it was found:
Grid Reference O 188 026 (GPS O 18815 02565)
Dug up from a field and placed among other boulders along the hedge,
it is 1.2 metres long and about 38 cms high, with 14 cup-marks on its upper surface,
ranging from 10 to 11.3 cms in diameter and up to 7.6 cms deep.
One is surrounded by a ring, and a pair has a partial ring. There are also wide, almost parallel, grooves.
The cupmarks are almost as large and deep as bullauns
- which themselves must at least partly derive from the petrolgyphic tradition stretching back to the late Neolithic.
Two other similar stones were reported to have been found in adjacent fields.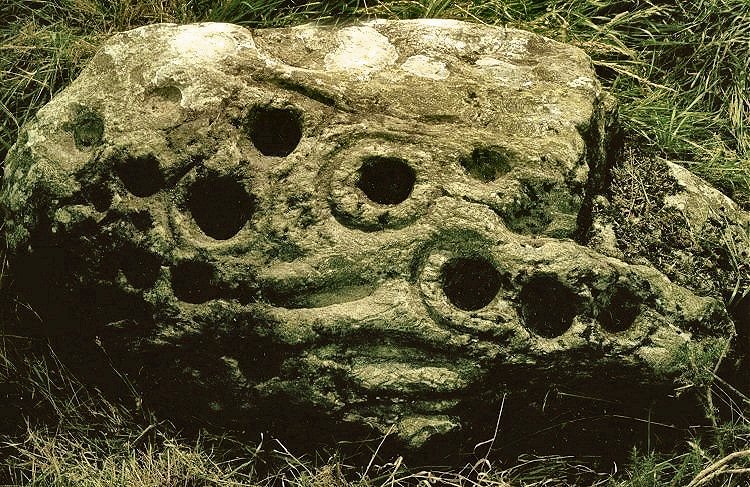 The above photo was taken around 1977.
The photo below was taken on an icy morning in 2008 by Tom FourWinds,
after the stone had been traced to the landowner's residence.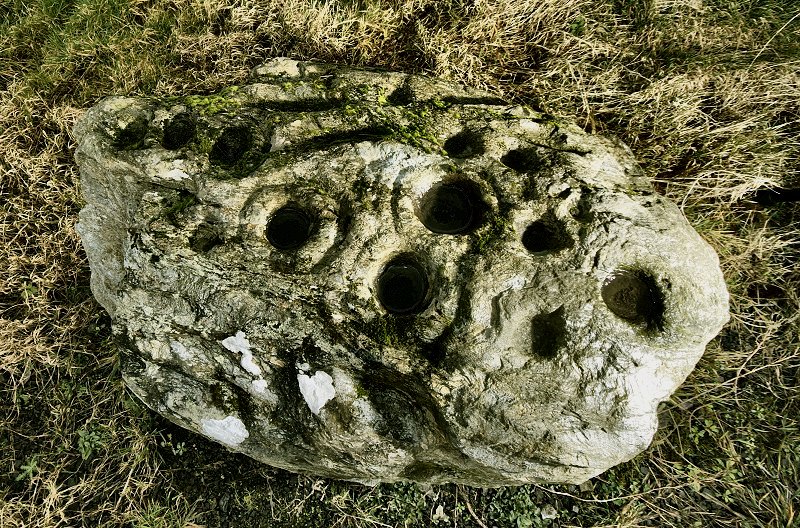 A view by Ken Williams, taken several weeks later.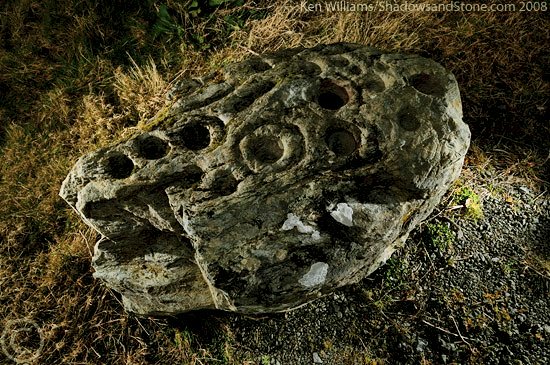 Not far away, in the townland of Togher Beg (O 191 033)
a bullaun, thought originally to come from the old church at Ashborn, 700 metres to the W,
has been incongruously mounted on a pedestal.