Ballyedmonduff , county Dublin
O 185 212 - Sheet 50
Nearest village: Stepaside

A view from the rear showing the heel-shape of the cairn, the kerb, and the significantly-banded backstone.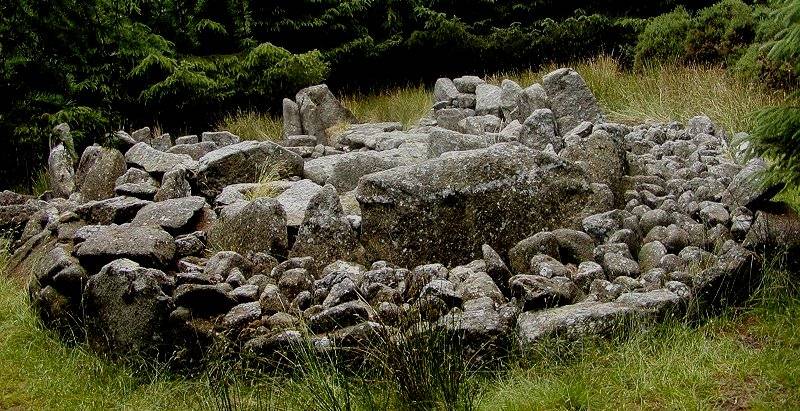 The East chamber.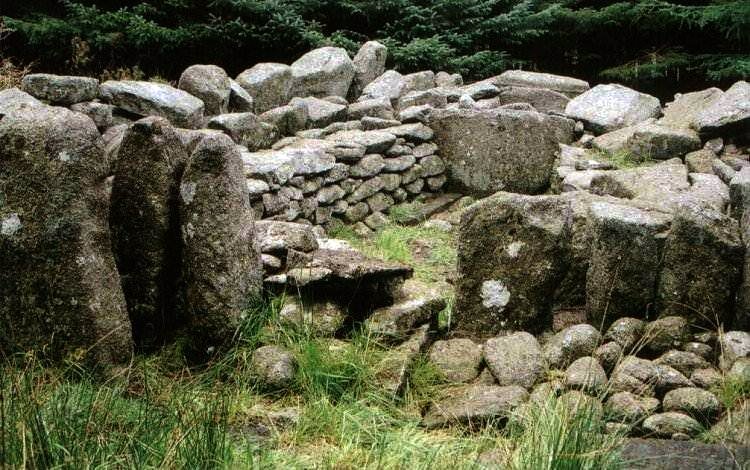 photographs by www.megalithomania.com

A cup-marked stone.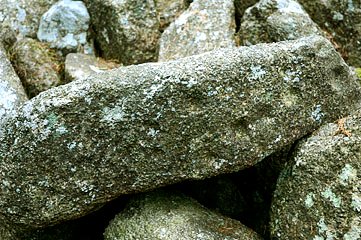 An overview of the heel-shaped tomb.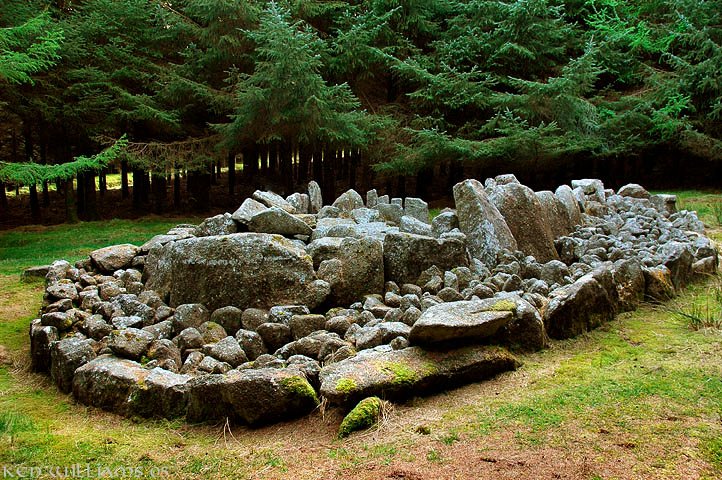 The view from the tomb before the dreary conifer plantation
(and the removal of the forest around 1500 years ago or earlier)
would have been something like this.


photographs by Ken Williams
<< BACK<<