SOME MEGALITHS OF THE PAS-DE-CALAIS
near Arras
adapted from the web pages of Jacques Brasme
http://perso.wanadoo.fr/jacques.brasme/jacques.brasme/BonnetImages.htm


---
---


1. SAILLY-en-OSTREVENT: Standing-stones known as
Les Bonnettes or The Seven Maidens
At the south-eastern extremity of the département,
15 km due East of Arras,
close to the Grande Randonnée (long-distance footpath) 121,
and close also to a motorway bridge, just SW of Sailly-en-Ostrevent.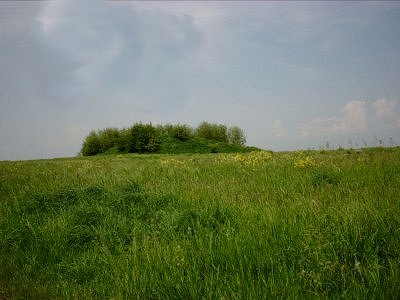 Set into a tumulus (once used as a fire-beacon), "The Seven Maidens"
comprise five curiously and (presumably) significantly-shaped stones
still standing about 70 cms above ground level, with 1.4 metres buried in the tumulus.
Two other stones are prostrate.
The legend (which may simply imitate many others of the same kind)
is that one Sunday six maidens and a musician (presumably male)
danced on the tumulus instead of going to Mass
- and were consequently turned to stone.
However, the stones are more likely mediæval
and related to judicial open-air courts often held at anciently-sacred places.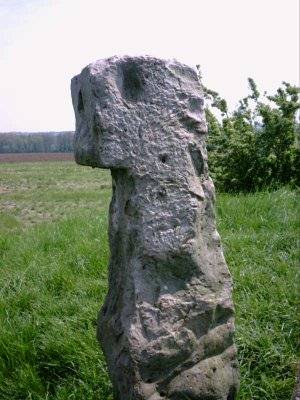 .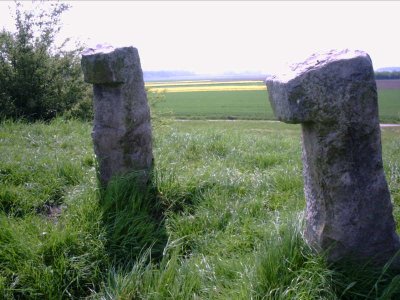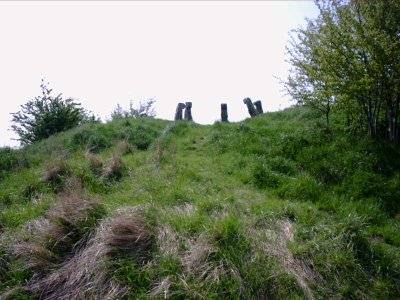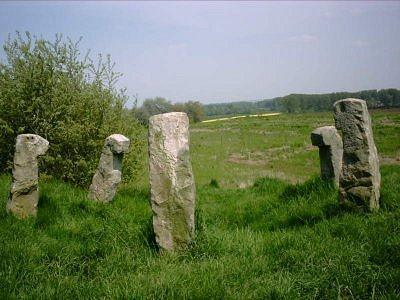 ---
2. HAMEL: Dolmen known as The Enchanter's Table or "La Pierre à Chavattes"
20 km E of Arras and marked 'Dolmen' on the Michelin maps.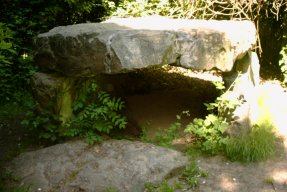 ---
3. OISY-LE-VERGER: Menhir known as Le Gros Caillou (The Big Stone),
3 metres high.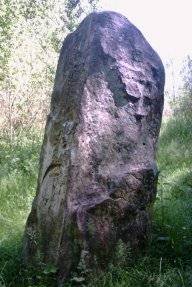 ..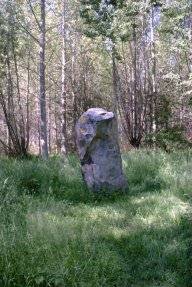 ---
4. LÉCLUSE: menhir known as The Devil's Stone, or Stone of Stones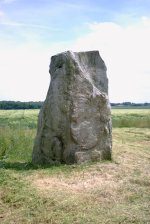 ..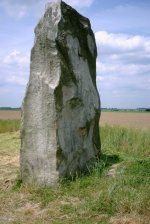 ..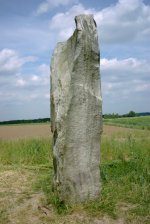 From this stone, 3.5 metres high and weighing perhaps 17 tonnes,
the sites of Hamel, Oisy and Les Bonnettes can be seen.

---
5. FRESNICOURT: Dolmen known as Bises-Pierres (The Kissing Stones)
or La Table des Fées (The Fairies' Table).
18 km NNW of Arras, and marked 'Dolmen' on the Michelin maps.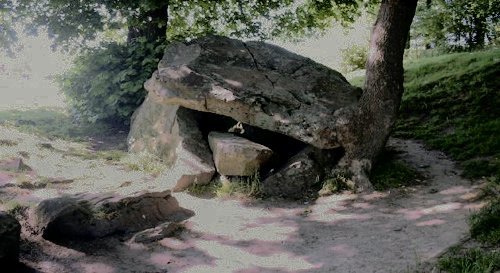 This is only surviving dolmen of four
originally linked by stone-rows.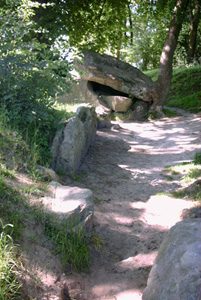 ..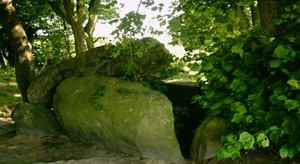 ---
All these sites may already be linked by a Grande Randonnée footpath.
________________________


All Photos are © by Jacques Brasme