Beauregard (Lot) : Bois de Beauregard
[1:25.000 Sheet/Feuille 2139 E
pas marqués not marked]


Two dolmens with gariotes (summer huts) built on top, lie between Beauregard and Varaire, in the bois des Escures, to the E of a track.
They (and more gariotes) are marked by the same kind of rustic signs as at Limogne to the North,
and are allegedly best approached from Varaire (where the dolmen marked on the map still stands) and Bourel,
and then to the right. I however have reached them twice from Beauregard and the Mas de Guilaret.

Read more about gariotas and caselas.

Deux dolmens sous gariotes entre Beauregard et Varaire se trouvent dans le bois des Escures, à l'est d'un piste.
Ils sont signalés avec le même genre de panneaux qu'à Limogne.
On dit que c'est mieux de partir depuis Varaire, sur Bourel et ensuite à droite, mais moi, je suis arrivé deux fois depuis Beauregard
et le Mas de Guilaret.
Le dolmen de Varaire, qui est marqué sur la carte, éxiste encore (voir ci-dessous).

Dolmen no.1 du Bois des Escures.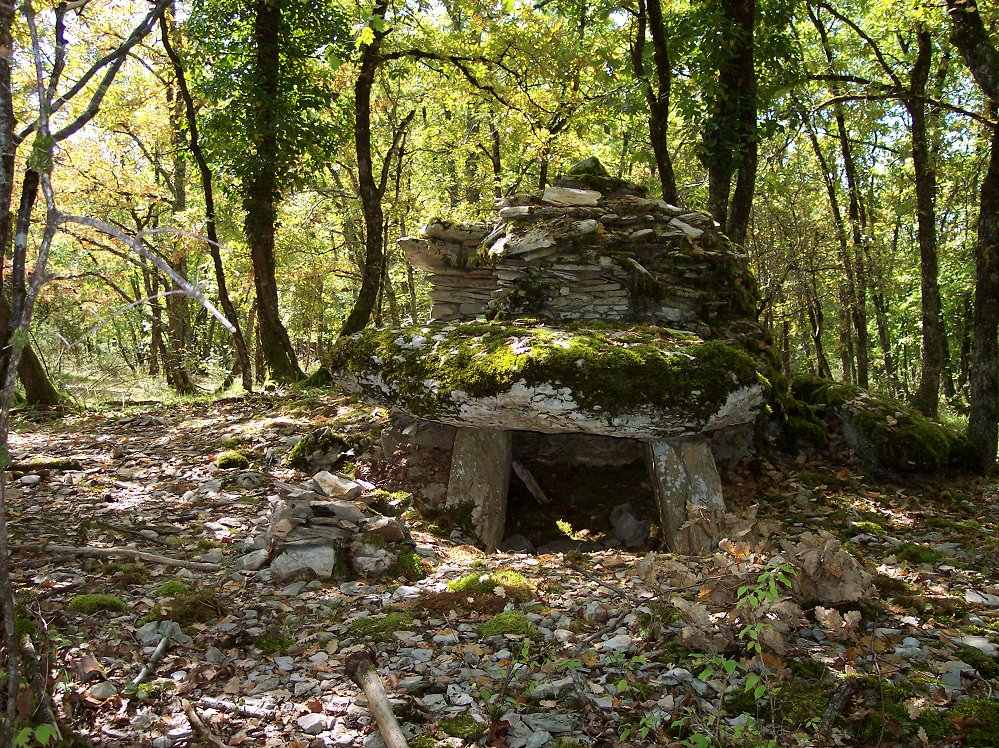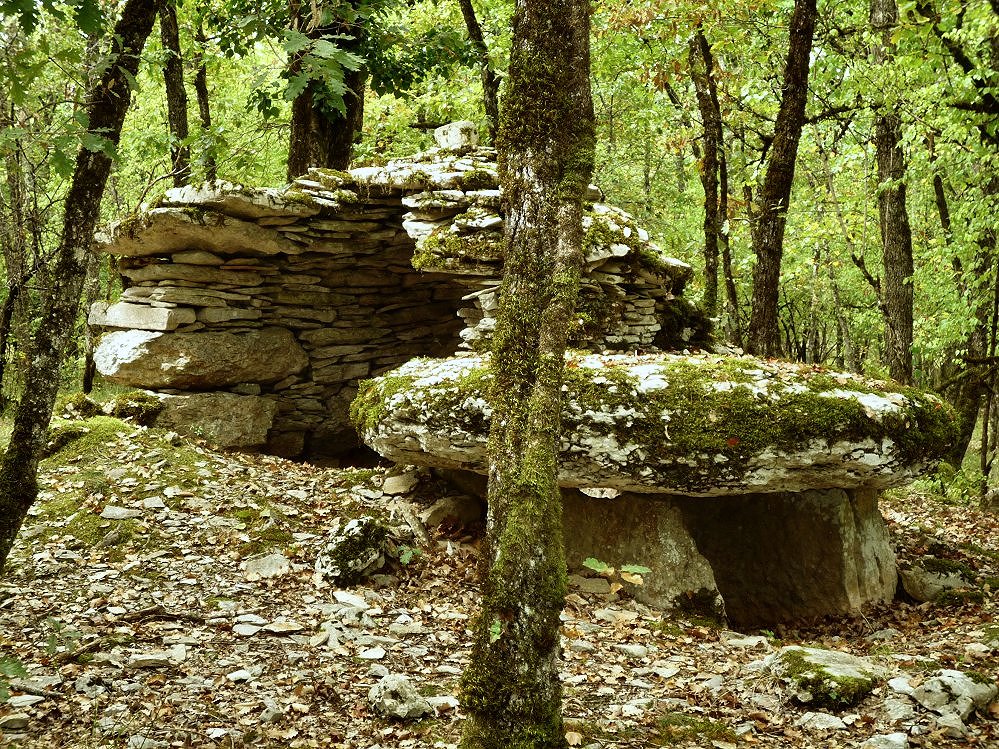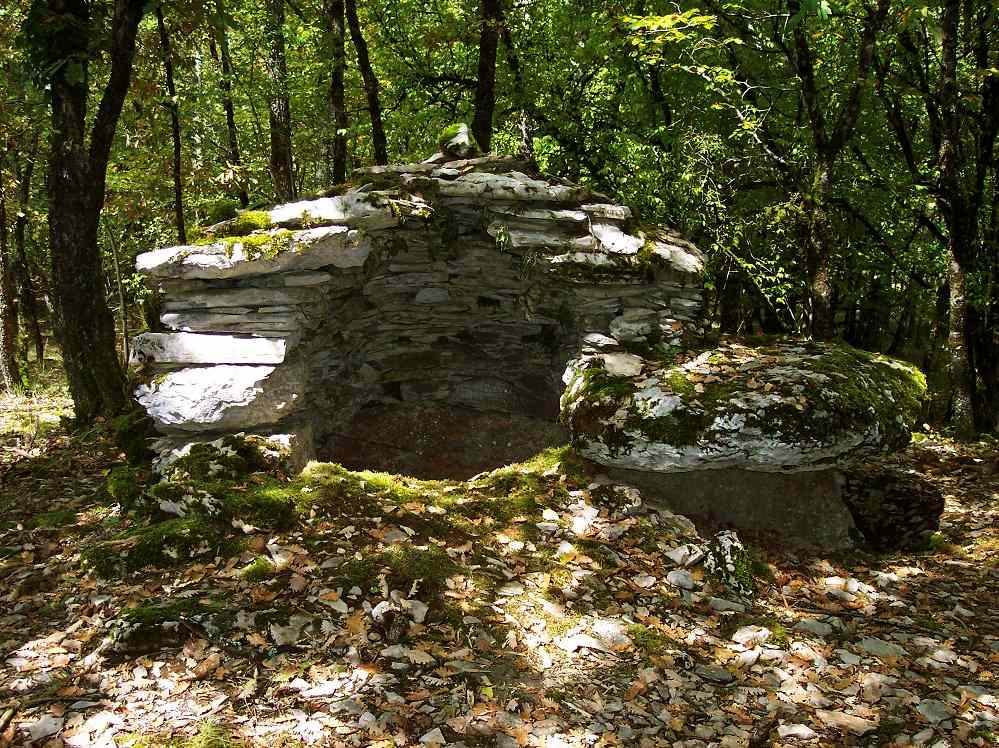 The summer or shepherd's hut (gariote), whose floor is that of the tomb.
more pictures of dolmen no.1, with two naked photographers >


Dolmen no.2 - with no roofstones.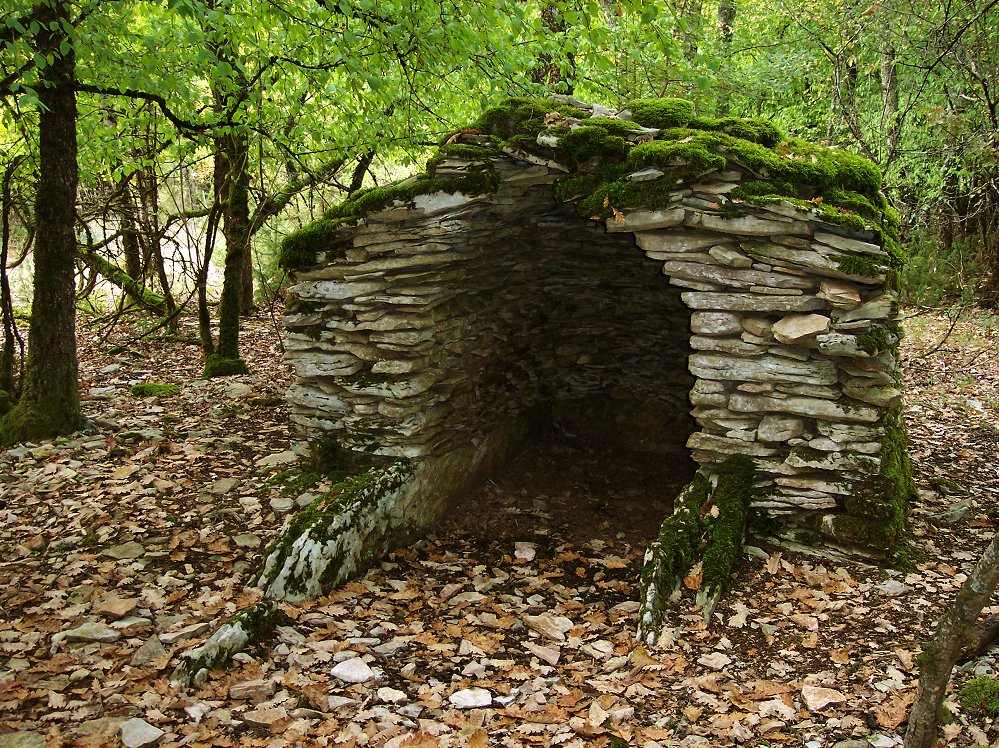 Nota Bene
The dolmen marked on the map about 800 metres NE or NNE
is reported to be a capstone at ground-level. It is not clear whether it is a collapsed or intact tomb.
On m'a dit que le dolmen marqué sur la carte à environ 800 m au NE ou NNE
n'est qu'une dalle au niveau de la terre. Tombeau écroulé - ou intacte sous la végétation ?


Le dolmen de Varaire.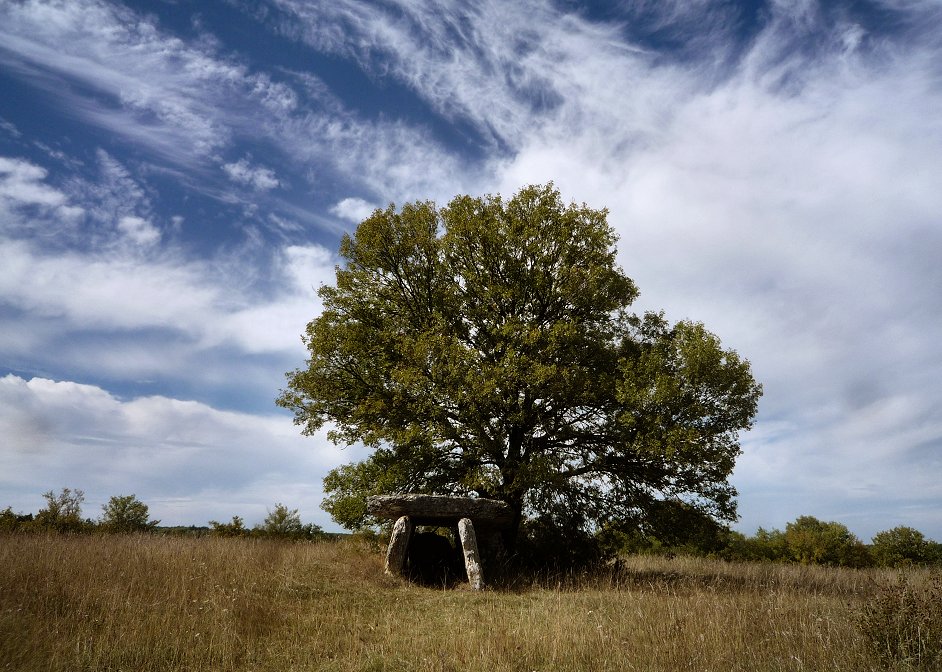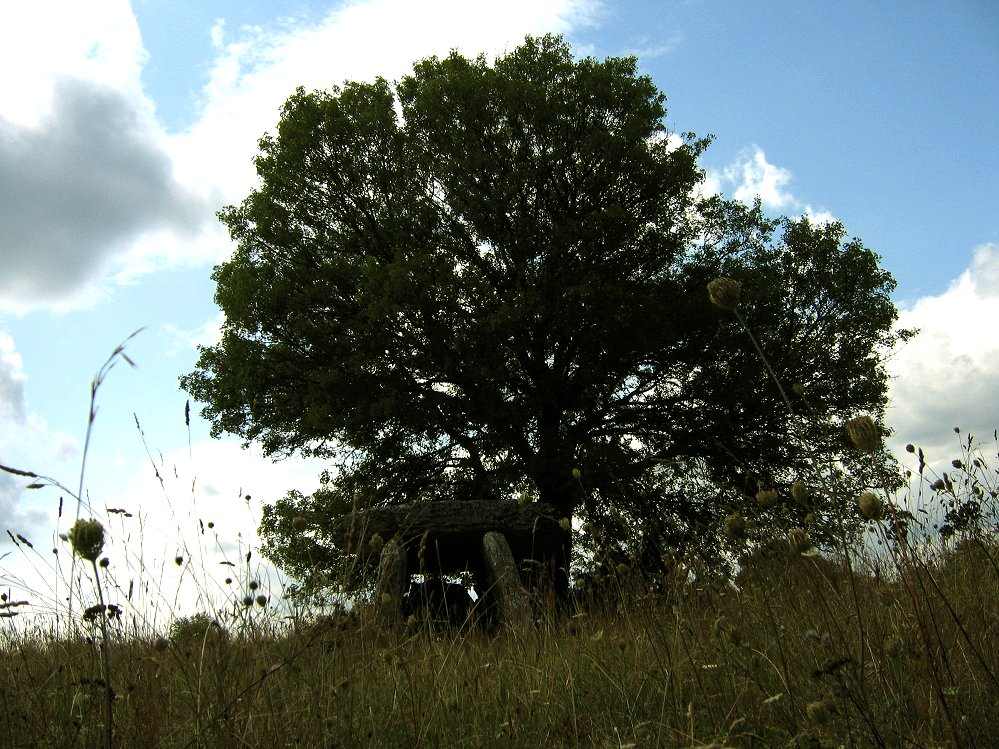 from the rear: the dry-walling on the left is a modern support for the broken capstone.
Le mur à gauche est un support récent pour la dalle-couverture brisée.
Dolmen de Varaire: l'orthostate de gauche est naturellement percé.
The left-hand orthostat has a natural hole in it.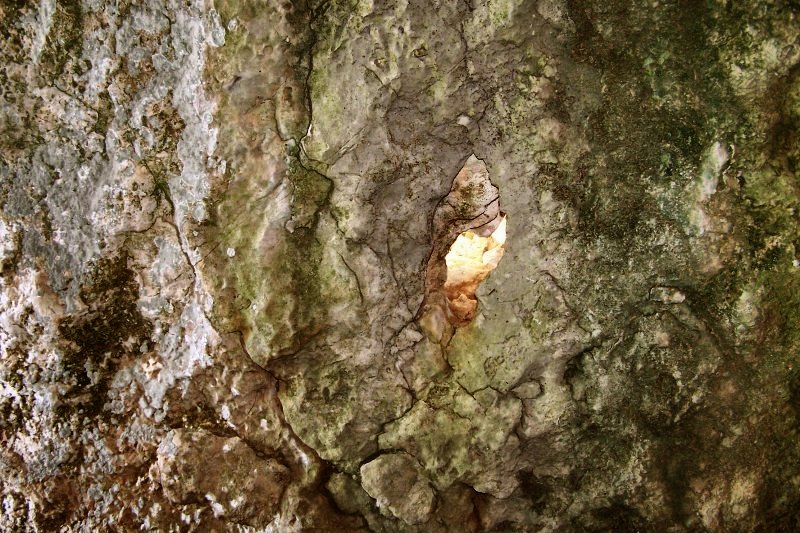 Les dolmens de Limogne sont tout près. >
The various Limogne dolmens are close by. >

Environ 7 km au sud se trouve le Dolmen du Pech de la Crabe à Saint-Projet >