Martiel (Aveyron): Bois del Rey, etc.
[1:25.000 Sheet/Feuille 2239 O]

Un itinéraire/circuit gratuit avec plan est disponible chez la Mairie et la Boulangerie de Martiel.
An itinerary or circuit reproducing a part of the above map is available free from the Mairie and the Boulangerie in Martiel.

Dolmen de l'Espinassière (Circuit: no. 9)
Like the Dolmen de Saillac near Caylus, this roofless tomb has been christianised with a Calvary,
but instead of an ugly iron construction, this is carved in stone and dated 1848.
The hands and beardless face of Jesus are charmingly rustic.
The stones of the tomb seem to have been re-arranged.
One of them is perforated.
Comme le dolmen de Saillac (commune de Caylus, pas trop éloignée), ce tombeau sans table a été christianisé avec un Calvaire -
mais sans ferronnerie catholique-banale. Ce calvaire-ci est de pierre taillée, avec la date 1848.
Les mains et visage imberbe de Jésus sont rustiques et charmants.
Une des pierres réalignées du tombeau est perforée.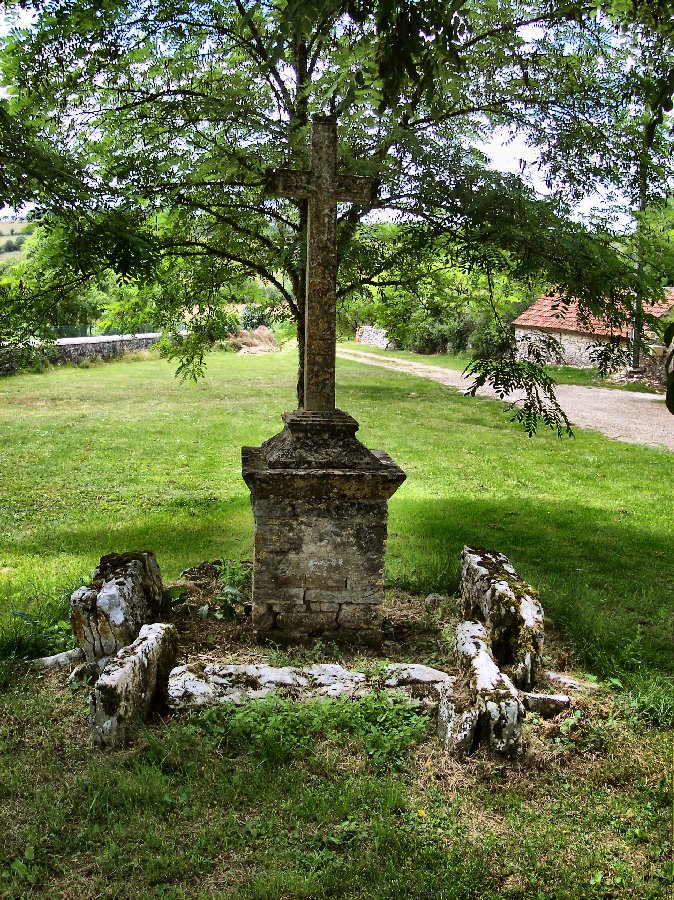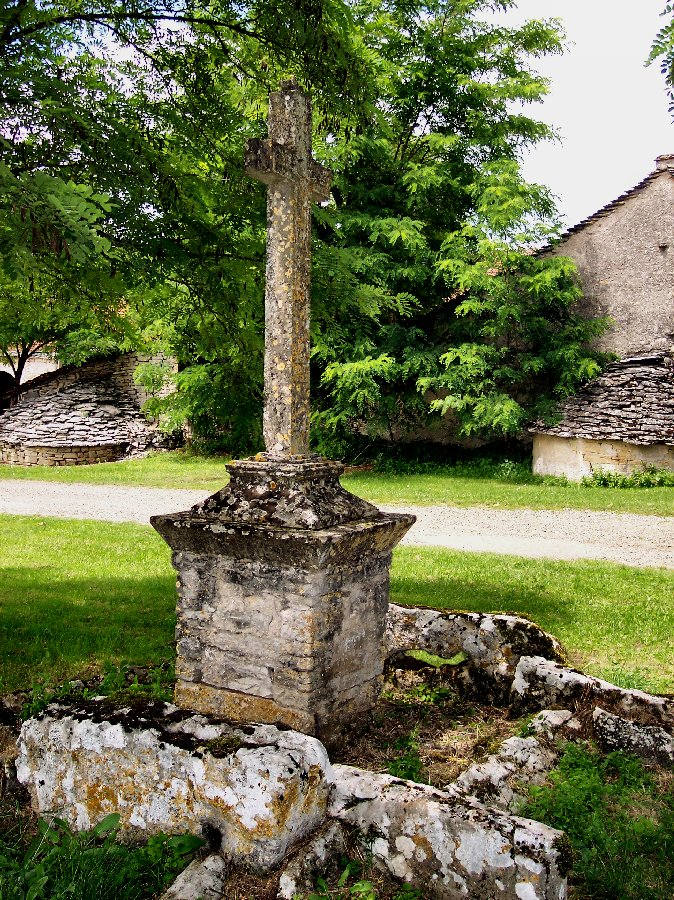 Dolmen de Marie Gaillard (Teyssonnières)
Circuit: no.13