EAST OF
BRITTANY: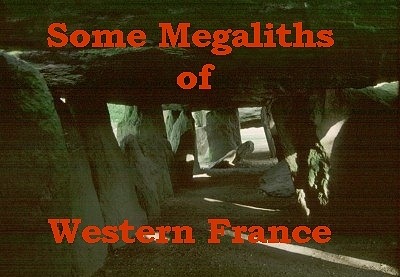 final part

photographs by
Anthony Weir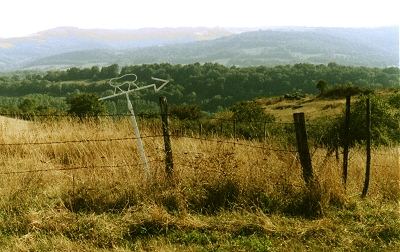 Many French prehistoric tombs are impressive.
But few are beautiful in the charming way that Irish portal-tombs
and many wedge-tombs are beautiful.
Many of the thousands on the causses are just stone boxes
whose charm comes entirely from their woodland setting:
many lack such a charming setting.
It is my opinion that the most charming tombs in France tend to be in the Limousin and adjacent areas.
Crocq (Creuse)
Le Puyol (Haute-Vienne)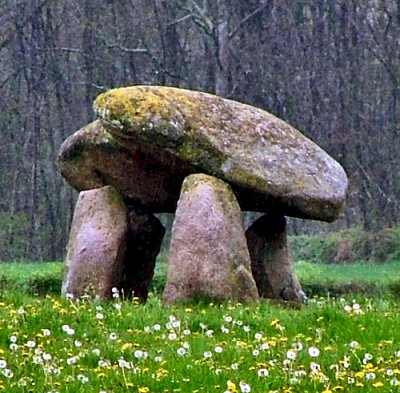 Dolmen de Passe-Bonneau, St-Benoit-du-Sault, Indre.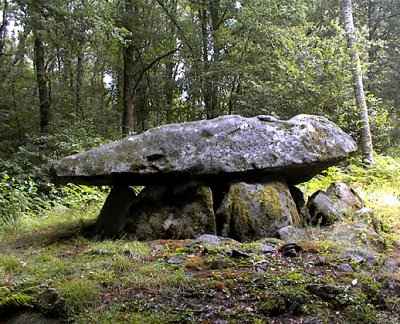 click for high-resolution pictures of this and other nearby megaliths
Ponsat (Creuse)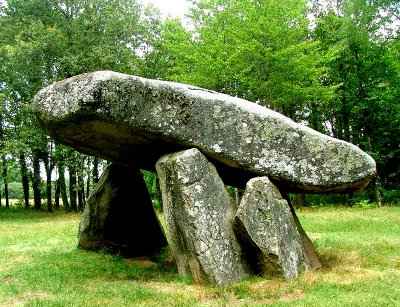 click for high-resolution pictures
Saint-Cyr (Haute-Vienne)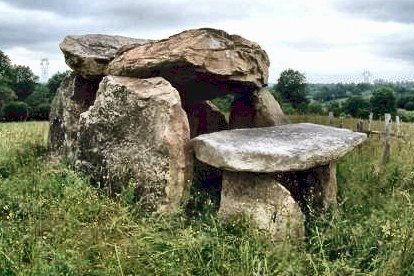 La Peyre Cuberte, Naillat (Creuse)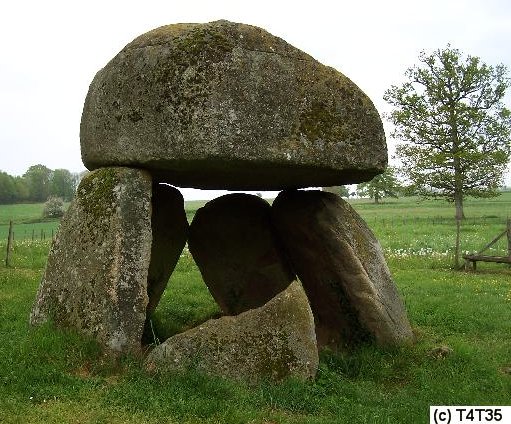 La Pierre Folle, Saint-Priest-la-Feuille (Creuse)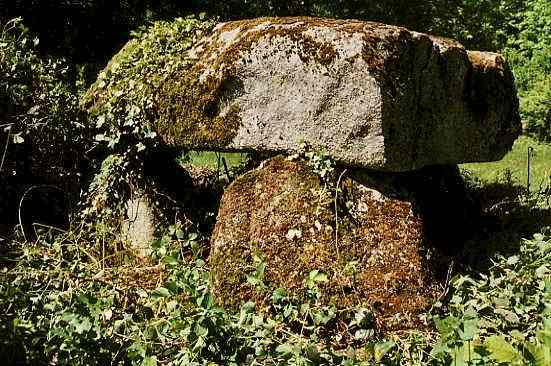 Dolmen du Cluseau, Saint-Yreix-les-Bois (Creuse)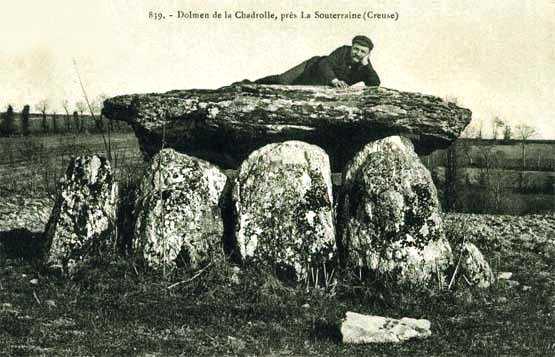 This tomb has been relocated close to the centre of the county town of Guéret.
Dolmen de Blanc, Nojals-et-Clotte (Dordogne)

One of these has a fine array of chocking-stones to keep the roof-stone steady and at the right angle.
Saint-Vivien (Dordogne)

But the settings of some tombs, however damaged and ruined, make them truly poetic.
Dolmen de Curton, Jugazan (Gironde)
Dolmen de Nougayrol, Trévien (Tarn)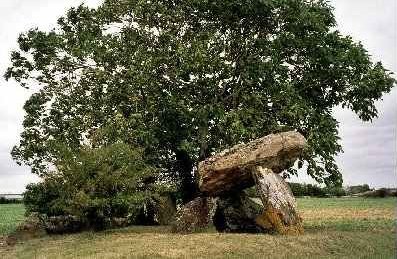 click on the picture to enlarge and to see another impressive tomb nearby
Neuville-en-Poitou (Vienne): remains of a long gallery tomb,
some of whose broken roof-stone can be seen to the left.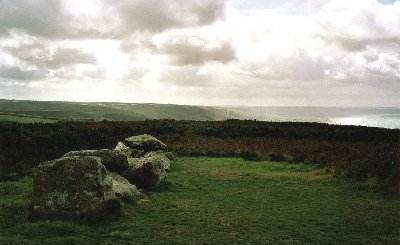 click on the picture to enlarge
Les Pierres Pouquelées: a ruined gallery-tomb on a cliff-top at Vauville
on the Cotentin Peninsula near Beaumont-Hague (Manche).

On the other side of Cherbourg, not far from the port at Bretteville,
by the side of a little road (D.320) which climbs up from the shore to Le Theil,
is another allée-couverte in a very good state of preservation -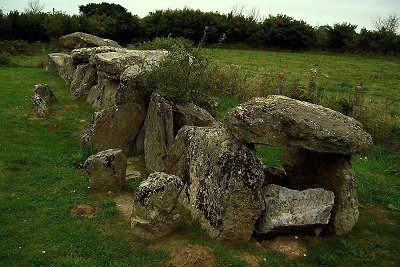 click for high-resolution pictures

-as is the similar
Table au diable, or Pierre des Sacrifices, Passais (Orne).
La Pierre Folle, Montguyon (Charente-Maritime)

Dolmen de la Pierre Couverte, Baugé (Maine-et-Loire)



enlarge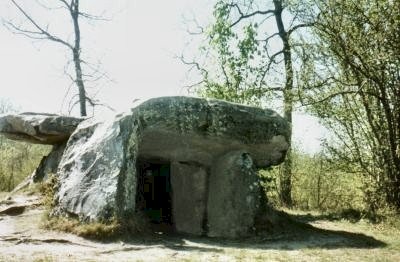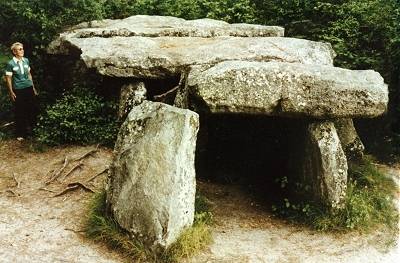 There are several tombs and at least one menhir close to Gennes.

Dolmen de la Bajoulière, Saint-Rémy-la-Varenne (Maine-et-Loire) at dusk.
Ligré (Maine-et-Loire)
Dolmen de la Chevresse (Nièvre)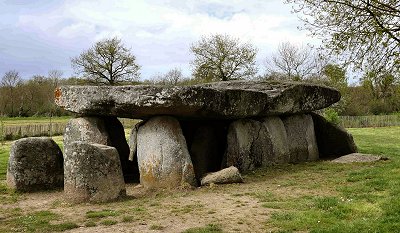 Dolmen de la Frébouchère, one of three tombs near
Le Bernard (Vendée)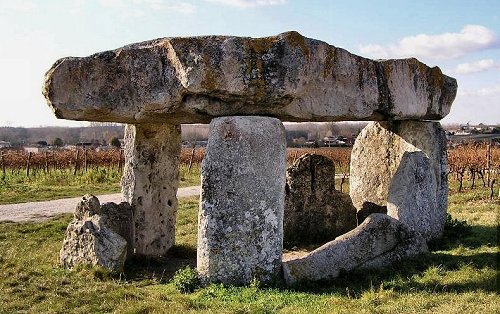 Saint-Fort-sur-le-Né (Charente)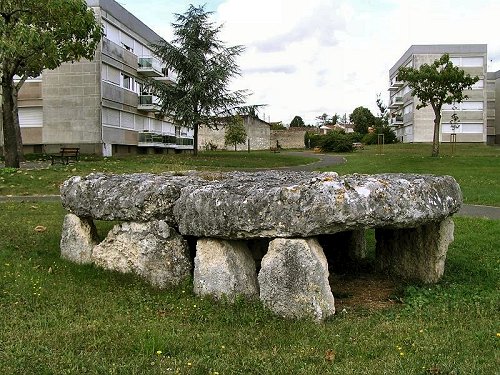 Cognac (Charente)
Les Pérottes, a pair of dolmens at Fontenille (Charente)
Remains of a massive Allée-couverte in the park at Brantôme (Dordogne)
Dolmen du Gouty, Valderiès (Tarn)
Tomb with pierced 'port-hole' door-slab, La Pierre Trouée,
Trie-Château, near Gisors (Oise)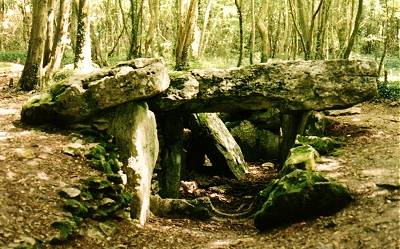 Tomb with remains of 'port-hole', Dampsmesnil (Eure)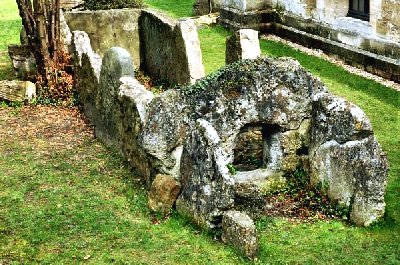 Tomb with port-hole/kennel-hole entrance from Dampont (Val d'Oise)
now outside the Musée Tavet in Pontoise.
La Pierre Turquaise, forest of Presles (Val d'Oise)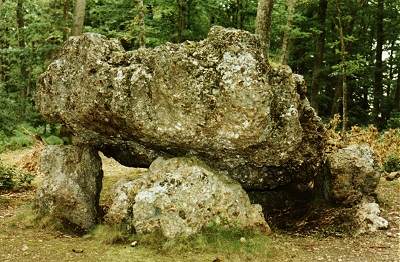 La Pierre Courcoulée, a small dolmen simple composed of pudding-stone
at Les Ventes (Eure) - where there are no fewer than three other dolmens !
Another pudding-stone dolmen known as La Pierre Couplée at Verneusses (Eure)
with a capstone some 4 by 3.5 metres sitting on top of six orthostats.
It was messed about with in the early 1800s.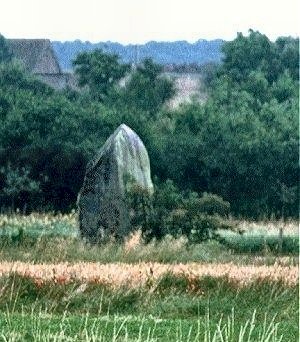 La Pierre Gargantua, Neaufles-Auvergny (Eure)
taken through a 400mm lens.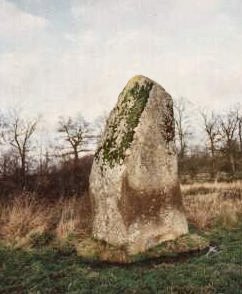 Another of many menhirs called Pierre Gargantua, at Crasmesnil (Orne)
3.3 metres high, with many cup-marks -
those on the S face thought to represent the constellation of Ursa Major
(The Plough, The Great Bear).
(Picture and information by courtesy of Claude Corbin.)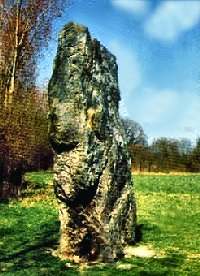 A Pierre de Gargantua at Péronne in the S of the département of the Somme.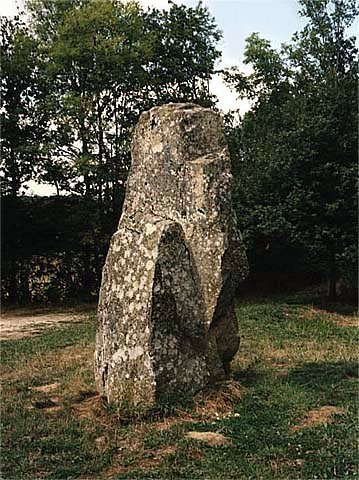 As might be expected, an exceptionally sculptural menhir at Pionnat (Creuse),
close by the Dolmen de Ménardeix.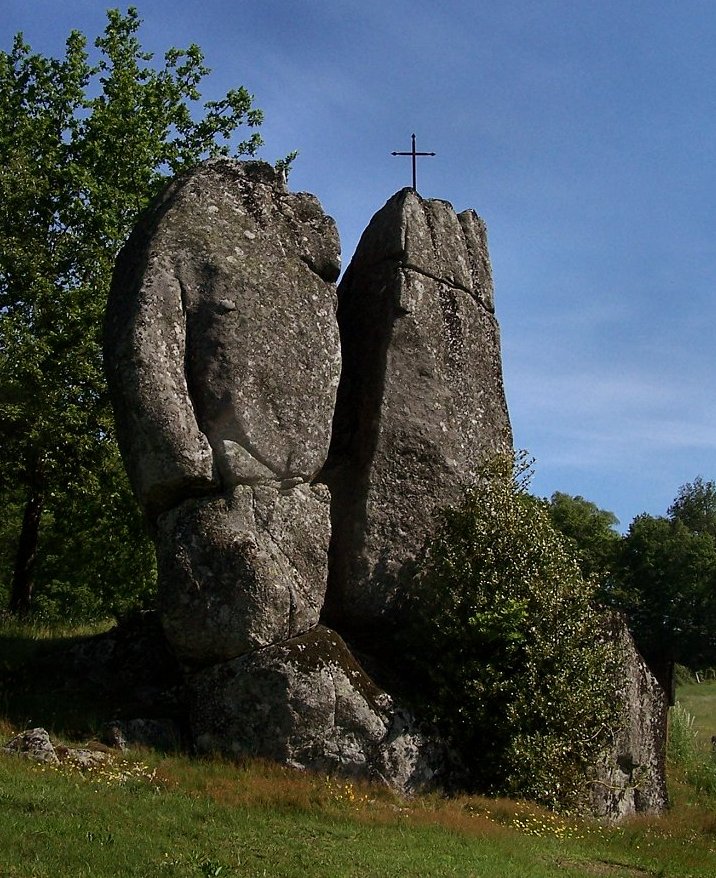 An even more impressive megalith-menhir can be seen in southern Auvergne
in the south of the départment of the Cantal:
le Roc Roti, crudely Christianised like many in the second half of the 19th century.
Le Menhir des Trois Paroisses, one of dozens to be seen at La Cham des Bondons (Lozère)
FINALLY -
in the southern Dordogne, a megalith remarkable not for having been erected,
but for having been a stone on which axes were ground and polished.
_______________________________
All the preceding megaliths were found using maps, printed information or local informants.
In 2007, however, on my way to study the Romanesque apse of the church at Lunac (Aveyron)
I came across this fine stone-row by the roadside: not marked on the 1:25,000 IGN map,
and no reference to it anywhere on the Web, not even on the page of the nearest village.
Given the quality of the alignement, and the rarity of alignments generally in France,
this is utterly amazing. So I shall conclude this brief introduction to the megaliths of France
with a mention of a fine monument seemingly not previously mentioned in the public domain.
click the picture for high-resolution photos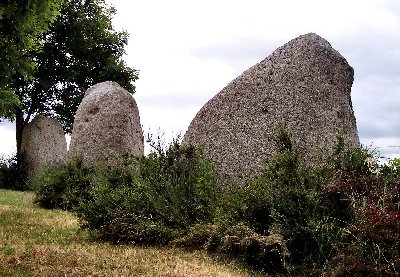 Lunac (Aveyron)

_______________________________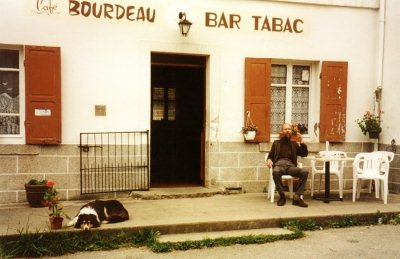 The photographer enjoying coffee in the Limousin.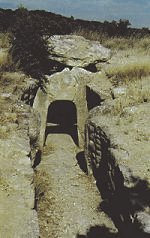 Click the photo
to visit two of the most imposing tombs in Languedoc-Roussillon.

Click here to see a group of monuments around Arras
in the Pas-de-Calais

These pages are just an introduction to the megaliths of France.
Should you wish to discover more, visit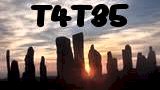 a very well-designed, ongoing website
(with satellite maps and GPS co-ordinates)
moving ever-outwards from the Paris Basin, which
will allow you to find just about all the megaliths in your chosen area.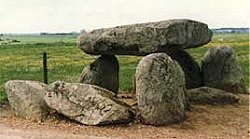 Dolmen de la Cour du Breuil (Vendée)
photo C.A.I.R.N.



For a neat, well-illustrated itinerary-
Guide to megaliths in the South
of France, see
'Dolmens et menhirs
en Languedoc et Roussillon'
by Bruno Marc
Les Presses du Languedoc
(Patrimoine Archéologique)
ISBN 285998190X - price 16,77 euros
available from amazon.fr
and...



from the same publisher, around the same price:
plus
• Dolmens et menhirs des Cévennes (2003)