Salles-la-Source (Aveyron)
Commune de Montaubert
Dolmens de Peyrelevade
[IGN Série bleue 2439 O]

On the limestone plateau to the E of the very beautiful village of Salles-la-Source (not far from Rodez airport)
there are the remains of some 80 tombs, most of them ruined and without roof-stones.
Here is one of them (at the bottom of sheet 2438 O), on which dead cypress-branches have been piled,
photographed in April 2010.

However, in the lieu-dit of Peyrelevade, two have their capstones and have been partially restored.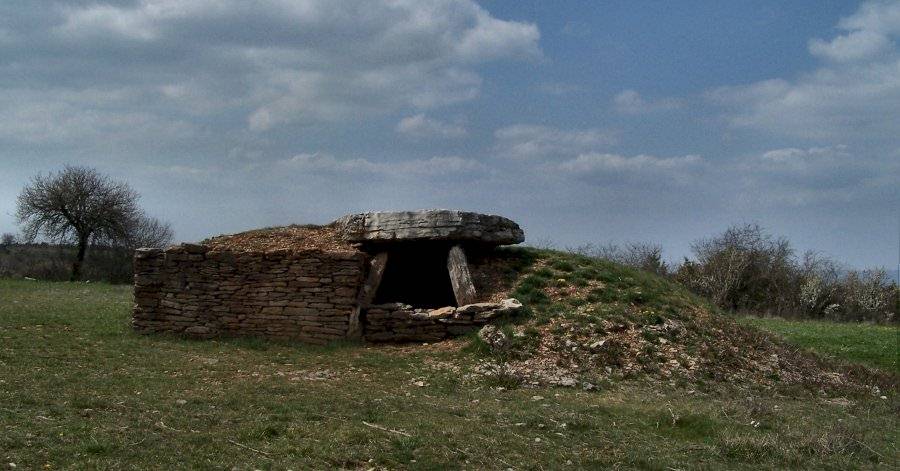 Dolmen de Peyrelevade I.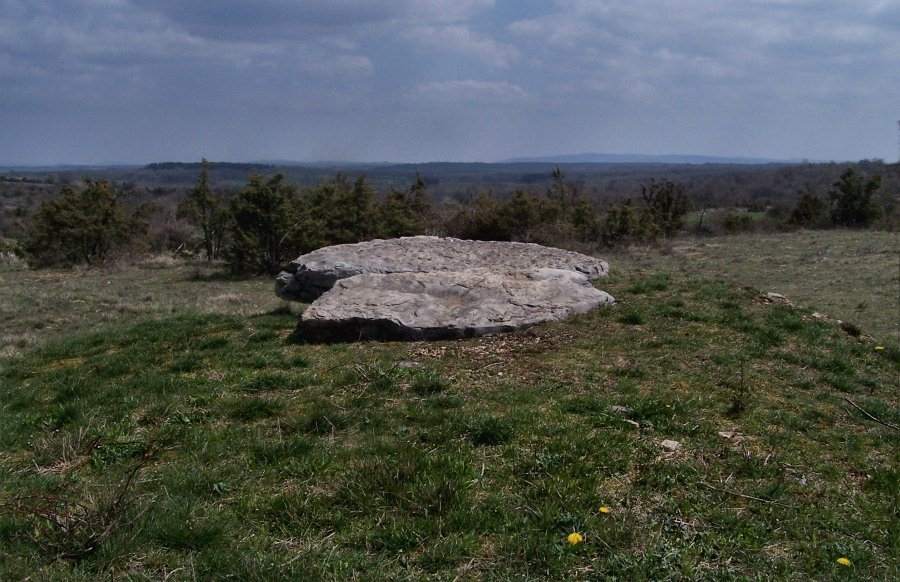 Dolmen de Peyrelevade III.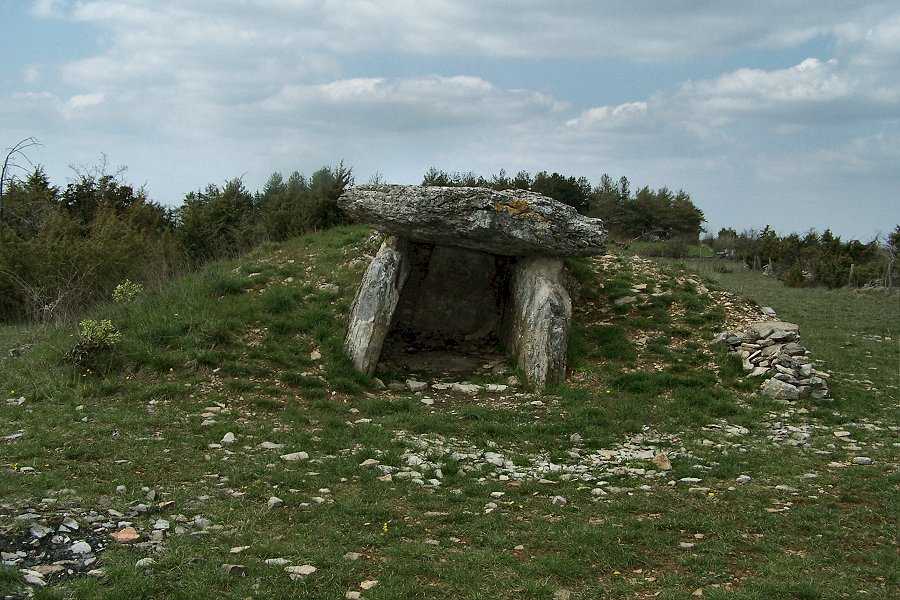 for a picture of the ruined Peyrelevade II click here

These tombs are not easy to find, because the signposts 'run out'.
The best way to find them is to go into Salles-la-Source, and take the road signposted Cascade, passing the waterfall and zig-zagging up.
When you come to a cross-roads, go straight over, passing a low mound containing an intact tomb on your left after 250 metres,
and continuing another 1300 metres until you come to a rough lane on your right.
Peyrelevade I is on the left of the lane, and II (ruined) and III are on the right of the lane.
_________________________________________________
An example of a completely intact megalith in its mound or barrow can be seen at Graulat, near Gramat (Lot)
Tumulus dit l'Etron de Gargantua
"Gargantua's Turd"