Roussayrolles, Tarn
1:25.000 Sheet/Feuille 2241 O

The top of one of the large and long side-stones chamfered to form a 'lunette' aperture.
Le bord supérieur d'une grande et longue dalle du côté Sud de ce grand dolmen, chanfreiné «en lunette » .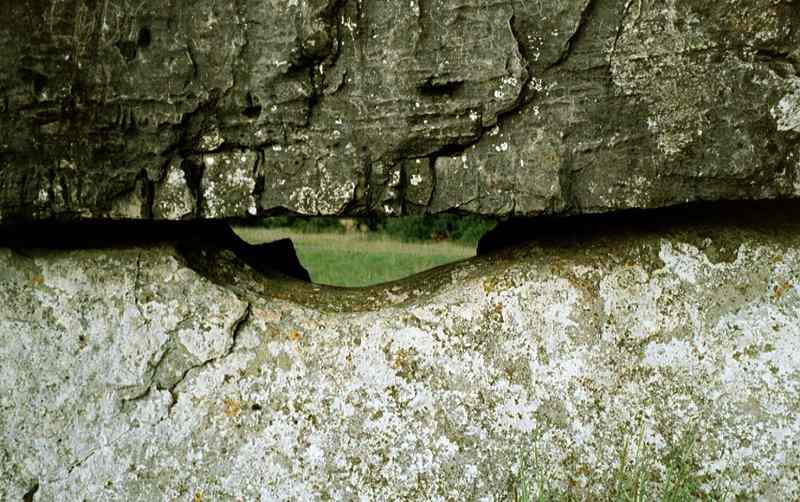 A very similar semi-porthole occurs on the south side of the nearby Dolmen de Vaour.
Une lunette similaire se trouve sur le côté Sud du dolmen voisin de Vaour.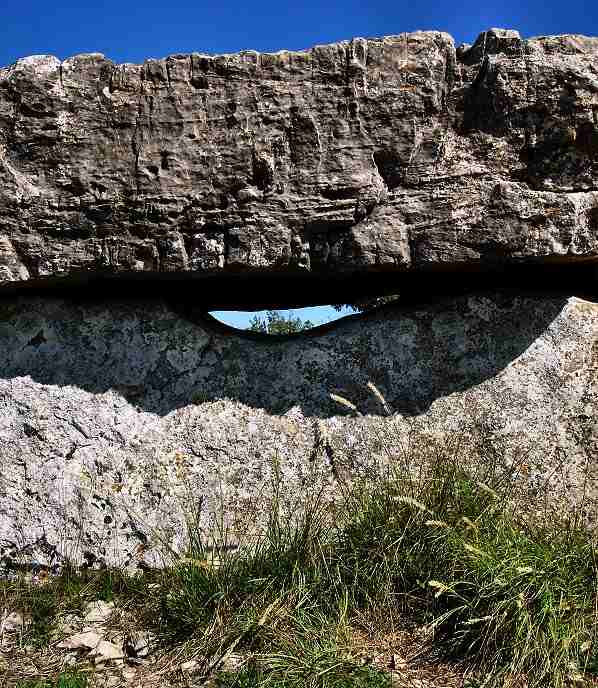 Vaour Dolmen
La Peyralade ou Dolmen de Vaour
1:25.000 Sheet/Feuille 2241 O