Dolmen de Roussayrolles, Tarn
[1:25.000 Sheet/Feuille 2241 O]


Close to a chemin de Grande Randonnée, this dolmen is now entirely filled with stones.
The massive roof-stone has split.
« Lo Peyro Seco » - maintenant rempli de pierres et de cailloux, en hiver parmi les chênes.
La dalle-couverture a fracturé.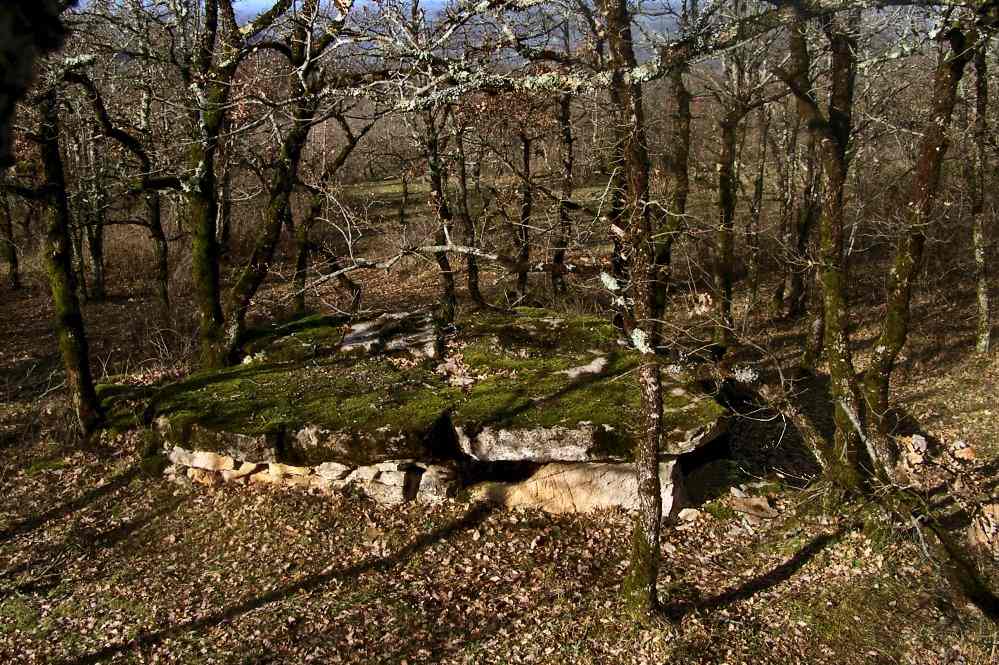 The top of one of the large, long side-stones has been chamfered and shaped, but not to form a neat 'lunette' aperture,
as at Vaour nearby.
Le bord supérieur d'une grande et longue dalle de côté de ce grand dolmen, a été chanfreiné - mais pas « en lunette » ,
comme au dolmen proche de Vaour.